How Hurricane Irma Became a Monster Storm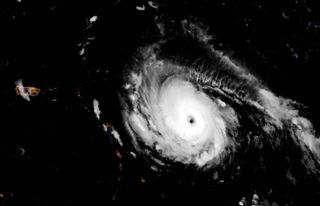 (Image credit: NOAA)
Hurricane Irma has strengthened to a Category 5 storm over the Atlantic Ocean, with maximum winds blowing at an astounding 185 mph (295 km/h).
That wind speed puts Irma in rare company.
Only four other Atlantic hurricanes on record have had wind speeds of 185 mph or higher, according to Phil Klotzbach, a tropical meteorologist at Colorado State University. Storms tied with Irma include 2005's Wilma, 1988's Gilbert and an unnamed 1935 storm that hit the Florida Keys, Klotzbach wrote on Twitter. The record-holder for wind speeds over the Atlantic is the 1980 storm, Hurricane Allen, which reached 190 mph (306 km/h). That storm made landfall in northern Mexico, but also impacted Haiti and southern Texas; nearly 300 people died as a result of the storm.
So what gives? What do Irma and Allen have in common? They both originated in Cape Verde. And so-called Cape Verde hurricanes are storms that start as tropical depressions no more than about 600 miles (965 kilometers) from the Cape Verde islands off the northwestern coast of Africa and then become hurricanes before hitting the Caribbean, according to the National Hurricane Center (NHC). There are an average of two Cape Verde hurricanes a year, according to the NHC, and they are most likely to form in August or September. [Hurricane Irma Photos: Images of a Monster Storm]
Time and warm water
Not all strong hurricanes form off Cape Verde, said Neal Dorst, a research meteorologist with the National Oceanic and Atmospheric Administration's Hurricane Research Division. Hurricanes are driven by warm water that readily evaporates to power the storm's circulation. At the peak of hurricane season in late August and early September, there's enough ocean heat for a Category 5 storm (defined as one with sustained winds of at least 157 mph or 252 km/h) to form almost anywhere in the tropical Atlantic, Dorst told Live Science. And hurricanes have, indeed, popped up in all sorts of places. Hurricane Camille, for example, was a mere tropical depression when it passed by Cuba on Aug. 14, 1969, Dorst said. But the Gulf of Mexico's warm water strengthened Camille into a Category 5 hurricane by the time it made landfall in Mississippi on Aug. 18 of that year.
But Cape Verde storms do have a special potential for power. That's because their far-eastern origination point gives them lots of time before they make landfall, Dorst said.
"They've got all that time, almost a week's time, to get organized and to strengthen and so forth, and that's usually why they are so bad," Dorst said. [Infographic: How Hurricanes Work]
How Irma formed
A storm like Irma starts as a mere atmospheric disturbance flowing off the West African coast, Dorst said. There are about 60 of these stormy disturbances a year, and most of them peter out without turning into anything stronger. But when conditions are right, with lots of atmospheric moisture, ocean heat and calm skies without the wind shears that can disrupt a hurricane's neat circular rotation, these disturbances can strengthen into tropical depressions, which are defined by wind speeds over 25 mph (40 km/h). When the winds hit 39 mph (63 km/h), the depression becomes a tropical storm. At 74 mph (119 km/h), the storm hits hurricane territory.
Irma has been stewarded along its Atlantic route by a ridge of high pressure to the north that's not only pushed it from east to west, but also helped ventilate the storm, Dorst said. As a hurricane draws in warm, moist air from the ocean's surface, condensing its water vapor into clouds, it must vent the wringed-out air from its top. The upper-level pressure system helped Irma do just that, Dorst said. [Where Will Irma Make Landfall?]
The storm is expected to start bringing bad weather to the northeastern Leeward Islands of the Caribbean this afternoon, according to the NHC. The storm is then expected to move toward Puerto Rico and the Virgin Islands by Wednesday (Sept. 6) morning. Parts of the Dominican Republic and Haiti, the southeastern Bahamas and Turks and Caicos are under a hurricane watch, and the storm may affect Cuba by later in the week, according to the latest storm tracks forecasts. The chance of direct impact on Florida is increasing, according to the NHC, but it is still too soon to tell when it might hit or how strong it might be.
"In the southeastern United States, we still don't know where it's going to make that turn to the right," Dorst said, "so everybody pay attention."
Original article on Live Science.
Stay up to date on the latest science news by signing up for our Essentials newsletter.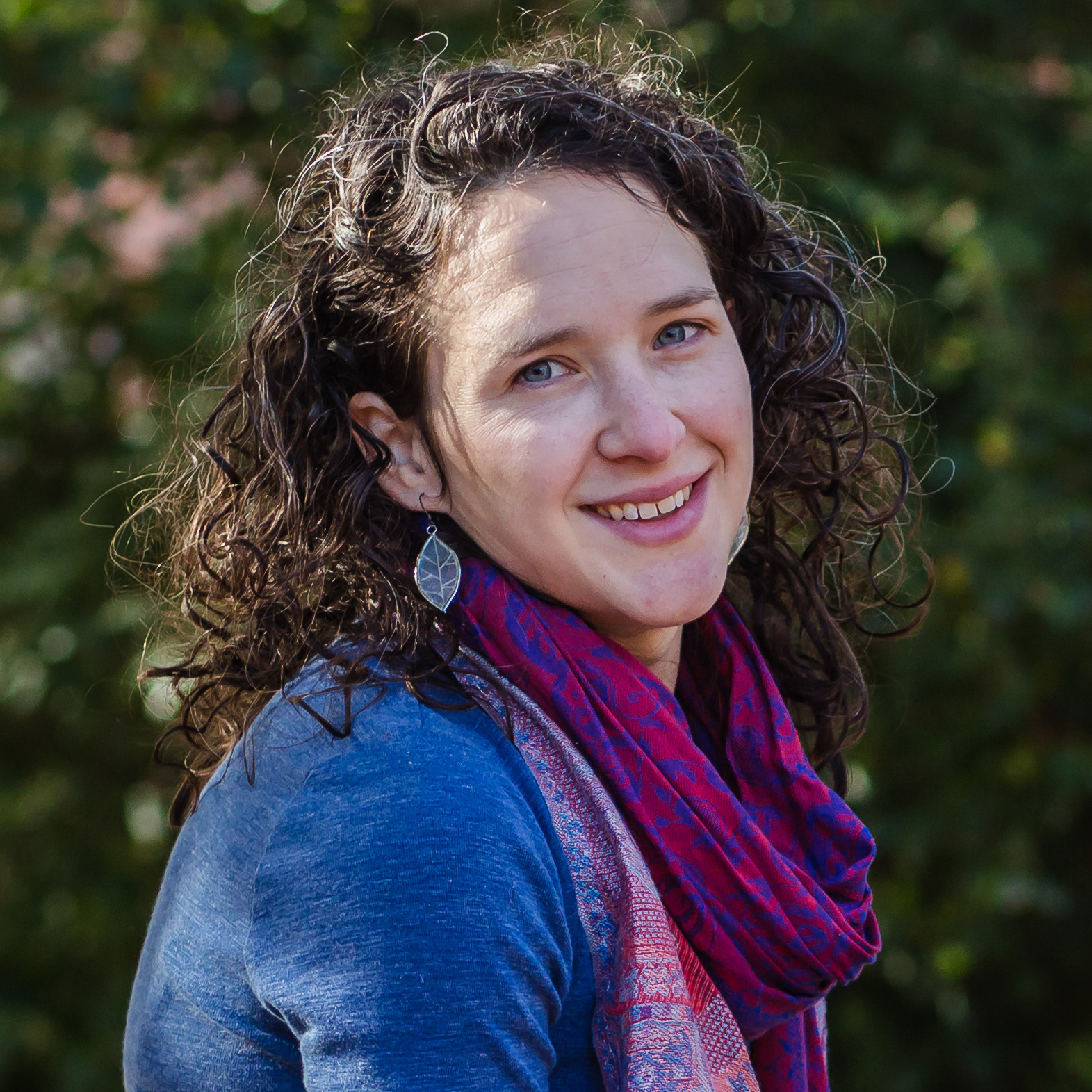 Stephanie Pappas is a contributing writer for Live Science, covering topics ranging from geoscience to archaeology to the human brain and behavior. She was previously a senior writer for Live Science but is now a freelancer based in Denver, Colorado, and regularly contributes to Scientific American and The Monitor, the monthly magazine of the American Psychological Association. Stephanie received a bachelor's degree in psychology from the University of South Carolina and a graduate certificate in science communication from the University of California, Santa Cruz.