Soda Pop Music? Entertainers Endorse Junk Food, Study Finds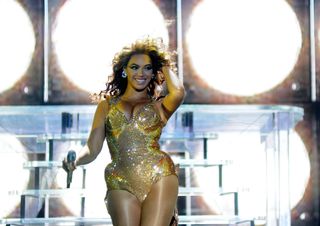 (Image credit: A.RICARDO/Shutterstock.com)
Music may be food for the soul, but the food and beverages that pop singers endorse these days may be more like food for the grave, according to a new study.
Nearly every food or beverage endorsed by musicians who scored a hit in the Billboard Hot 100 Chart in the years 2013 and 2014 is unhealthy, the study found.
Think Justin Timberlake hawking for McDonald's, Drake selling Sprite, Beyoncé endorsing Pepsi and Britney Spears promoting pork rinds. (OK, maybe we made that last one up, but Spears is on the hook for both McDonald's and Pepsi.)
It may be true that musicians have rarely been models for clean living; Keith Richards isn't exactly the poster child for broccoli, for example. But the researchers have highlighted a recent trend: Modern pop stars are offered multimillion-dollar contracts to endorse fast food, sugary beverages and other junk food. [10 Ways to Promote Kids' Healthy Eating Habits]
These endorsements, mostly in the form of internet ads, are targeted directly to adolescents, placing these young people at risk for the early development of obesity and diabetes, the researchers said. Video ads for Pepsi featuring music celebrities were viewed over 160 million times, largely by the targeted teen audience, the data revealed.
The study was published Monday (June 6) in the journal Pediatrics. This is the first comprehensive study to evaluate the healthfulness of food and drinks marketed by music stars, the researchers said. The review included dozens of musicians and the products tied to their names.
"Research has already shown that food advertising leads to overeating, and the food industry spends $1.8 billion per year marketing to youth alone," said lead author Marie Bragg, an assistant professor of population health at New York University (NYU) Langone Medical Center. "Because of our nation's childhood and teenage obesity public health crises, it is important to raise awareness about how companies are using celebrities popular with these audiences to market their unhealthy products."
To identify popular music stars, the investigators first gathered names from Billboard Magazine's "Hot 100" song charts from 2013 and 2014. The researchers then verified those songs' popularity and marketing appeal with teens by reviewing Teen Choice Award winners, and found the number of views of YouTube videos of the celebrities' endorsements.
The investigators next analyzed nutrition information on food labels using the nutrient profile model, the standard for child-targeted food marketing research in the UK. The model, developed based on models from the World Health Organization, provides a score that represents the healthfulness of any food product based on its nutrient content.
Results showed that more than 80 percent of the food and drink products promoted by the stars were nutrient-poor. These included soft drinks, energy drinks, snack foods and fast food. The lone exception was South Korean singer Psy, perhaps most famous for his hit "Gangnam Style," who endorses pistachios.
Whereas many musicians of the 1960s and 1970s thought it was uncool to "sell out" to commercial advertising, today's musicians have multibrand deals, the researchers found. The musician Baauer, for example, has endorsed A&W Restaurants, Dr. Pepper, Hot Pockets, Red Bull and Pepsi. The musician will.i.am has endorsed Coca-Cola, Doritos, Dr. Pepper and Pepsi.
"These celebrity endorsement deals are often worth millions of dollars each, suggesting companies find them critical for promoting products," Bragg said. [9 Weird Ways Kids Can Get Hurt]
Over a third of U.S. children and adolescents are overweight or obese, and targeted marketing of unhealthy food to this population may be driving the epidemic, said a study published in 2014 in the Journal of the American Medical Association by researchers at the Centers for Disease Control and Prevention.
U.S. adolescents see nearly 6,000 food and beverage advertisements each year, according to a 2006 report from the U.S. National Academy of Sciences. That same year, the American Academy of Pediatrics recommended a voluntary ban on marketing to children. The NYU researchers said they would like to see that voluntary ban expanded to adolescents, but they admit it is an upward battle. Conversely, they suggested that celebrities could strive to promote healthier foods.
"The popularity of music celebrities among adolescents makes them uniquely poised to serve as positive role models," said Alysa Miller, a study co-author and public health research coordinator at NYU. "Celebrities should be aware that their endorsements could exacerbate society's struggle with obesity, and they should endorse healthy products instead."
Even if the food manufacturers were able to include at least a bit more balance in nutritional quality in these celebrity endorsement ads, it could be an important message for young people who idolize these celebrities, Bragg told Live Science. Most of the companies assessed in the study do have healthier options, but the beverages promoted by the celebs were overwhelmingly sugary drinks (71 percent) and unhealthy foods (81 percent).
Just imagine Mick Jagger singing "I can't get no / rainbow carrots."
Follow Christopher Wanjek @wanjek for daily tweets on health and science with a humorous edge. Wanjek is the author of "Food at Work" and "Bad Medicine." His column, Bad Medicine, appears regularly on Live Science.
Stay up to date on the latest science news by signing up for our Essentials newsletter.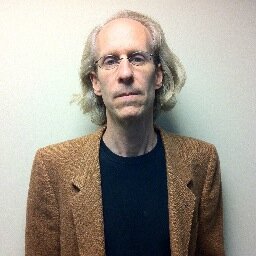 Christopher Wanjek is a Live Science contributor and a health and science writer. He is the author of three science books: Spacefarers (2020), Food at Work (2005) and Bad Medicine (2003). His "Food at Work" book and project, concerning workers' health, safety and productivity, was commissioned by the U.N.'s International Labor Organization. For Live Science, Christopher covers public health, nutrition and biology, and he has written extensively for The Washington Post and Sky & Telescope among others, as well as for the NASA Goddard Space Flight Center, where he was a senior writer. Christopher holds a Master of Health degree from Harvard School of Public Health and a degree in journalism from Temple University.