Tornado Alert in Central US: The Science of Severe Storms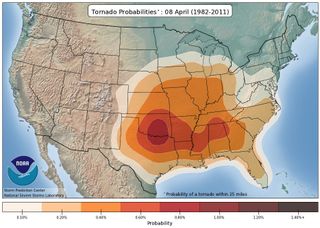 (Image credit: NOAA/NWS)
This story was updated on April 9 at 9:48 a.m. ET.
A wide swath of the central United States is at risk of thunderstorms and possible tornadoes over the next couple of days, according to the National Weather Service.
There is severe weather forecasted today (April 8) in two regions of the Midwest and Plains states: from east Indiana to West Virginia, and central and north-central Missouri. Storms are also developing in western Oklahoma, though they're not severe yet, and meteorologists are predicting more moderate risks in north-central Oklahoma, southeast Kansas and western Missouri.
Tomorrow's forecast is still in flux, but damaging winds could blow through parts of Lower Michigan, western Pennsylvania, northeast Texas and southern Wisconsin, experts say. [50 Amazing Tornado Facts]
Greg Carbin, a warning co-ordination meteorologist at the National Weather Service's Storm Prediction Center, warned that the complexity of the current forecast means predictions could change quickly. He urged residents in the affected areas to check weather forecasts frequently for the latest information.
"It's a tough, tough forecast, not just for today but also for tomorrow," Carbin told Live Science. "Tomorrow may be more difficult due to this transition that may occur from loosely organized groups of thunderstorms to some severe weather potential."
Science of forecasting
While storm forecasts are not exact yet, they have vastly improved over the past couple of decades. That's because there are more satellites in orbit now and computing power has greatly improved, Carbin said.
More global models are available as well, making it easier to see how weather in one region affects another. In the case of tornado predictions, the first thing forecasters first look for is the potential for thunderstorms. That's because tornadoes can only occur if thunderstorms happen first. "You can't have one without the other," Carbin said.
Thunderstorms require three ingredients:. The first is moisture, which acts as fuel for the storm; it occurs as moist air rises and cools to condense into rain. Another factor is known as instability, which refers to the temperature difference in a vertical column of air — the greater the temperature difference, the faster the air rises. Finally, something is must lift the atmosphere, such as a mountain range or heating.
A severe storm, sometimes with a potential for tornadoes, is defined as one with hail measuring more than an inch (2.5 centimeters) across and/or wind gusts in excess of 60 mph (97 km/h). Wind shear (the difference in wind speed or direction with increasing altitude) helps thunderstorms persist, Carbin said.
Staying safe
Stormy weather in the central United States is not unusual for this time of year, but Carbin said the key to staying safe is knowing where you are situated in your community and when severe weather is likely to hit. Most storm predictions are specific to a certain region, so it's important to know what county you are in, and the basic geography of your surrounding area.
"That kind of information is crucial, so you can get the warning," Carbin said.
If you follow alerts closely, he said, you should be able to get to safety. Carbin recommends staying in a sturdy building with "as many walls as possible" between you and the outside weather, if a basement is not available.
If you find yourself on the open road during severe weather, Carbin said most tornadoes move from west to east. As such, he recommends staying to the south and east of any storms you see.
Up-to-date forecasts can be found on the National Weather Service's website.
Editor's Note: This story was updated to correct the spelling of Greg Carbin's last name.
Follow Elizabeth Howell @howellspace, or Live Science on Twitter @livescience. We're also on Facebook & Google+. Original article on Live Science.
Stay up to date on the latest science news by signing up for our Essentials newsletter.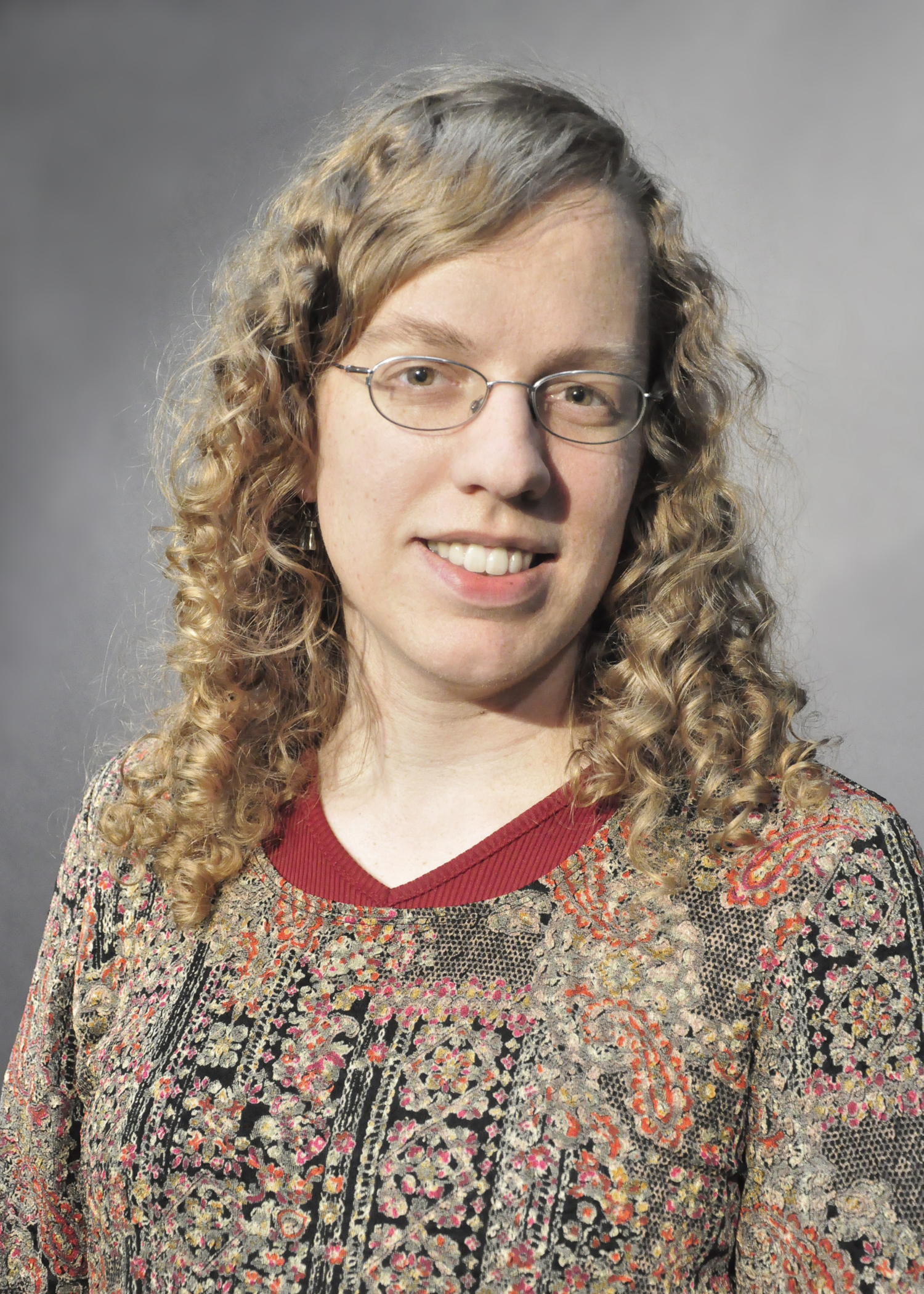 Elizabeth Howell is a regular contributor to Live Science and Space.com, along with several other science publications. She is one of a handful of Canadian reporters who specializes in space reporting. Elizabeth has a Bachelor of Journalism, Science Concentration at Carleton University (Canada) and an M.Sc. Space Studies (distance) at the University of North Dakota. Elizabeth became a full-time freelancer after earning her M.Sc. in 2012. She reported on three space shuttle launches in person and once spent two weeks in an isolated Utah facility pretending to be a Martian.