Why Wait for New Food Labels to Curb Childhood Obesity? (Op-Ed)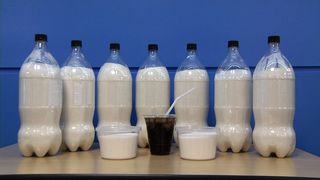 (Image credit: Nationwide Children's Hospital.)
Dr. Ihuoma Eneli is the medical director for the Center for Healthy Weight and Nutrition at Nationwide Children's Hospital. She contributed this article to Live Science's Expert Voices: Op-Ed & Insights.
It has been more than two decades since the U.S. Food and Drug Administration (FDA) changed or updated nutrition labeling on food packages. Now, the FDA is set to make changes to the labels that, if approved, would place a larger spotlight on things like added sugar, serving sizes, calories, and nutrients like vitamin D and potassium. The idea is to help not only adults, but children as well. The new labels will make a difference for parents trying to help their children eat healthier foods.
One of the biggest proposed changes is to clarify the sugar content in foods. Doctors often recommend that people reduce the amount of added sugar they eat, but many parents don't know how much sugar they eat in a day, and that means they probably don't know how much sugar their children eat each day, either. Kids often get more empty calories each day from sugary drinks than from any other source.
There are two types of sugar : added sugar and naturally occurring sugar. The foods containing naturally found sugar include fruit and milk. Added sugar is exactly what you think it is — sugar that is added to food during processing or preparation to make it sweeter. However, added sugar includes not just white table sugar, but also things like brown sugar, honey and agave syrup. High-fructose corn syrup is also added to many foods to make them taste sweeter. Foods that have a lot of added sugar include soda, cakes, candy, fruit drinks, energy drinks and other products.
I often hear people say they need sugar to function. The reality is that you don't need added sugar to function each day. The sugar is adding calories to your diet, but no nutrients for your body to use. You would be better served by eating something with a relatively low sugar content, even if it had more calories. So, how much sugar is too much? Here are some guidelines from the American Heart Association: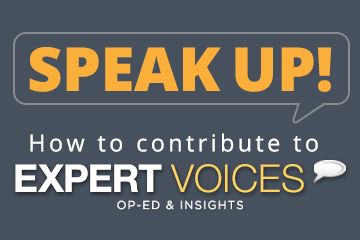 Preschoolers should not have more than about 4 teaspoons (20 grams) of added sugar per day.
Children ages 4 to 17 should have less than 3 teaspoons (15 grams) of added sugar per day.
Another way these proposed food-label changes would help parents is by clearly labeling serving sizes. For example, some brands label an ice-cream serving as half a cup. The new rules take into account that most people don't stop at 4 ounces (113 grams) of ice cream. The new label would increase that single serving to 1 cup (226 grams). The calorie count would also reflect the 1-cup serving. This way, a parent can quickly look at the item and know almost instantly whether it has too much sugar or too many calories . The FDA's website states that these proposed changes would be "more realistic to reflect how much people typically eat at one time."
Parents should keep in mind that while these proposed food-label changes would help, they are only one part of what's needed to build healthier and sustainable lifestyle behaviors for children, families and communities in the United States. Excessive sugar is a big contributing factor to the obesity epidemic in this country. By limiting your children's consumption of soda or baked sweet goods, you can put them on a healthy path. We at Nationwide Children's Hospital thought this step was so important that just a few years ago,we eliminated all sugar-sweetened drinks from our campus. This new policy applies to the hospital's cafeterias, gift shops, vending machines, patient room service and on-site catering service.
Although it will likely be years before the new food labels debut, it's a step in the right direction. But you don't have to wait for the new labels to encourage healthy eating habits: Start monitoring the factors these labels will eventually highlight: sugar, calories and portions. Government policies can certainly help, but parents have an opportunity every single day to impact the health and nutrition of children.
The views expressed are those of the author and do not necessarily reflect the views of the publisher. This version of the article was originally published on Live Science.
Stay up to date on the latest science news by signing up for our Essentials newsletter.