Burning Question: How Will Climate Change Impact Western Wildfires?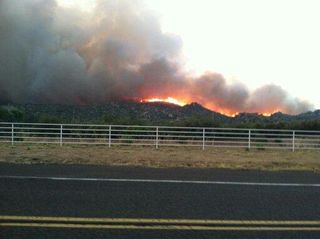 (Image credit: Arizona State Forestry Division)
Climate change will dramatically alter wildfire patterns in the western United States before the century ends, studies show.
Experts are reluctant to paint a broad picture of future fire risk because fires vary so drastically among regions — a forest fire in high-elevation Colorado, for example, is vastly different than coastal, chaparral-fed flames in California. But many fire scientists agree the doomsday scenario of massive fires that wreak death and destruction can be quashed through smarter development.
"Fire is usually coupled in with climate change like there's an equal sign between them, but it's much more complicated and interesting than that," said Max Moritz, who directs a fire research and outreach lab at the University of California, Berkeley. "There's a lot we can learn about the science of fire and climate, but how and where we build on the landscape is a huge, huge part of why we have a problem in this country to begin with."
There are three important types of factors controlling future Western wildfires. The first are climate-controlled fire triggers, such as drought, scorching temperatures and winds. The second are shifts in plant communities, including desertification. Lastly, and perhaps most important, is the human factor.
"Although there is evidence to say fires might get worse with climate change, the bigger problem is that the fire impacts are getting worse," said Alexandra Syphard, an ecologist at the Conservation Biology Institute in La Mesa, Calif. "It's really because of development patterns and the increasing number of homes that are placed in wildland vegetation." [Images: Southwestern Wildfires Seen from Space]
Warmer, drier, more tinder
Climate change has already brought drought and higher temperatures to the western U.S., thus increasing fire frequency by drying and warming landscapes. Currently, more than 44 percent of the contiguous United States is in moderate to exceptional drought conditions. The drought is partly due to a climate pattern called the Pacific Decadal Oscillation, which also triggered severe droughts in the 1930s and the 1950s.
But global warming means the West is also experiencing warmer, earlier springs and smaller snowpacks. With less snow to melt, the sun bakes the ground and heats the air — making the mountain forests hotter and drier, and raising the risk of wildfires, reported a 2006 study in the journal Science. It also leads to a longer fire season — 2.5 months longer, according to a 2010 report by the National Research Council.
More fires will also increase the speed at which plant communities respond to changing temperatures and precipitation, by opening up space for new vegetation to grow, Moritz said.
But not all areas of the West will see more wildfires, Moritz said. In California, a 1.8-degree Fahrenheit (1 degree Celsius) increase in average temperature will cause more fires in the mountains, such as the Sierra Nevada. But the fire frequency in the Mojave and Sonoran deserts is projected to decrease, according to a 2012 report Moritz prepared for the California Energy Commission. That's because the deserts could become even drier, with less biomass to burn.
Decades of fire suppression also plays a role in the severity of some forest fires, but is less clear in other types of ecosystems. This includes California's chaparral, where research indicates that prescribed burns are not necessary, and may leave the landscape vulnerable to takeover by incredibly flammable, invasive species such as cheatgrass. [Related: Fighting Fires : You're Doing It Wrong]
Into the wildfire
One of the biggest reasons wildfires are becoming more severe in the West is that more people are moving into the "wildland-urban interface," Syphard said. Many of the new developments feature scattered homes that are hard to reach and difficult for firefighters to defend against encroaching flames. This focuses money and time on saving homes, not preventing fires.
"One of the things that keeps coming out of my studies is that fire frequency tends to be highest when there's low to medium housing density and when homes are scattered in isolated clusters of development," Syphard said. "Something like climate change can really only add insult to injury and make the problem worse."
But with better planning, such as fire hazard zones and building codes, the country could lower its risks and its fire losses, experts say.
"The notion of flood plains has been wildly successful, and we keep hoping that something like that could be put into place with fire as well," Syphard said.
Understanding wind
In California, researchers hope local planners will prevent new homes from crawling up canyons in severe wind corridors. The state's seasonal hurricane-force winds, such as the Santa Anas, carry fire embers for miles. Recent studies found the gusts race through narrowly defined zones, which means developers could avoid building on these hazardous slopes.
Fierce winds also caused many of the terrible fire losses in Colorado, New Mexico and Arizona in recent years. The investigation continues into the June 30 deaths of 19 firefighters in Yarnell, Ariz., but the fire was spread by gusting winds. Learning how to predict these chaotic winds could prevent loss of life and property.
"Winds are one of the missing pieces of the puzzle," Moritz said. "We focus on climate, temperature and precipitation, but actually, the biggest losses we see are during these days was when there were these horrendous wind gusts. We have major gaps in our knowledge about wind-driven fire weather patterns."
Email Becky Oskin or follow her @beckyoskin. Follow us @OAPlanet, Facebook & Google+. Original article on LiveScience's OurAmazingPlanet.
Stay up to date on the latest science news by signing up for our Essentials newsletter.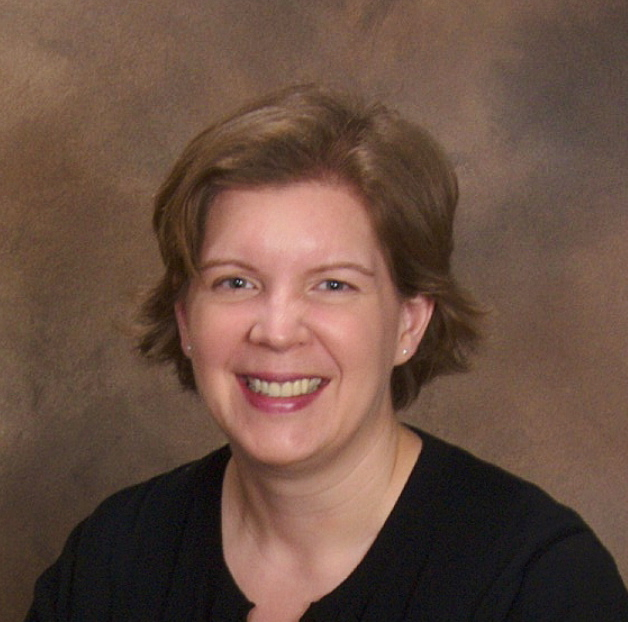 Becky Oskin covers Earth science, climate change and space, as well as general science topics. Becky was a science reporter at Live Science and The Pasadena Star-News; she has freelanced for New Scientist and the American Institute of Physics. She earned a master's degree in geology from Caltech, a bachelor's degree from Washington State University, and a graduate certificate in science writing from the University of California, Santa Cruz.