FAQ: The Science and History of Wildfires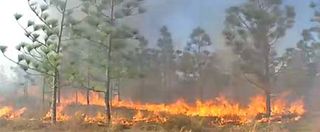 The Station Fire, the largest of eight wildfires roaring through parts of California, began on Aug. 26 and has since burned more than 140,000 acres of land within the Angeles National Forest and near the surrounding foothill communities of La Canada-Flintridge, La Crescenta, Acton, Soledad Canyon, Pasadena and Glendale.
Here's what's behind this fire and others, and how this fire season stacks up to history:
Q: What are the ingredients that lead to raging wildfires like the ones in Southern California?
A: Once a fire starts, it can either slowly die out or spread rapidly. Critical factors that determine the end result of a wildfire include fuel, weather and terrain, according to the U.S. Fire Administration. Fuel includes live trees and grasses, along with dead branches on the ground, buildings and fences (anything that can burn).
"I think the primary reason for why the fire [in Southern California] has gotten so big is the dieback of vegetation over the last 10 years," said Jon Keeley, research ecologist with the U.S. Geological Survey and adjunct professor at UCLA.
And the reason for that dieback and buildup is the severe drought the area is experiencing, Keeley said. Vegetation "decomposes very slowly. Vegetation will persist for a decade or more on the landscape," he added.
Winds can also spread a wildfire, particularly the dry, hot Santa Ana winds that blow across the mountains and valleys of Arizona and southern California toward the Pacific Ocean. The winds squeeze through tight passages between mountain ranges, sapping moisture from plants and carrying flames to adjacent areas. The Santa Ana winds, which really get going in October, are not considered a primary driver of the current California wildfires.
Q: Are the Southern California wildfires linked to global warming?
A: Scientists can't link a single wildfire (or any natural disaster) to global warming.
"I'm not sure we can finger global climate change as the underlying cause of the current fires that we're seeing in the Los Angeles area and elsewhere in California," said climate researcher Dan Cayan of Scripps institution of Oceanography, UC San Diego and the U.S. Geological Survey.
Dominick Spracklen at the University of Leeds agrees: "It's impossible to blame the fires that are happening at the moment on climate change."
That being said, many scientists speculate that in a warming world the likelihood of wildfires is higher. Part of the issue is heat-induced drought. Over the next 90 years, scientists say the southwestern United States and parts of northern Mexico will experience nearly perpetual drought.
Spracklen's research, published in a recent issue of the Journal of Geophysical Research, suggests that the area of forest burnt by wildfires in the United States will increase by more than 50 percent by 2050. Temperature was the primary factor impacting the wildfire surge, he said, though dry vegetation also played a role. The worst affected areas will be the forests in the Pacific Northwest and the Rocky Mountains. While the model focused on forests, the results did suggest a nearly 40 percent increase in burned area in the coastal shrub zone, which would include the Los Angeles region.
Q: How does this year's fire season compare with others?
A: So far this year, more than 68,000 wildfires have burned about 5.5 million acres of U.S. land, which is not far off from the 10-year average (between 1999 and 2008) of about 5.7 million acres burned annually, according to the National Interagency Fire Center. A peak in terms of acres burned was in 2006 when nearly 80,000 wildfires set ablaze at least 7.8 million acres.
However, the worst of fire season may be yet to come for Southern California when the whipping Santa Ana winds come into full force this fall.
Q: What are some historically "big" wildfires in the United States?
A: Size isn't the only important factor officials look at. "The fires themselves are not novel," Keeley said of current and recent blazes. "What's different is the density of humans adjacent to these landscapes, [making them] much more damaging." But to give a sense of scale, here are some of the beasts in history:
Great Fire (Oregon, 1845): 1.5 million acres burned.
Peshtigo (Wisconsin and Michigan): more than 3.5 million acres burned, 1,500 lives lost in Wisconsin
Great Idaho (Idaho and Montana, August 1910): 3 million acres burned, and nearly 90 lives lost
Laguna (California, September 1970): more than 175,000 acres burned and nearly 400 structures destroyed
Yellowstone (Montana and Idaho, 1988): more than 1.5 million acres burned
Dunn Glen Complex (Nevada, August 1999): nearly 290,000 acres burned and the largest fire of the year
Cedar Fire (California, October 2003): About 275,000 acres burned, 2,400 structures destroyed and 15 lives lost
Murphy Complex (Idaho, July 2007): more than 650,000 acres burned
Q: What can be done to reduce wildfires and/or damage?
A: Several methods, including so-called prescribed burning and thinning of trees, are being used in California and elsewhere to remove the buildup of vegetation that could become kindling for wildfires.
Keeley says we can't prevent wildfires and so should instead "adapt our lifestyle to them." He added, "What these fires tell us is that we need to recognize on these landscapes we're never going to get rid of fire. We cannot eliminate these fires."
He suggests urban planning can help to reduce the spread and damage caused by wildfires. For instance, some lawn vegetation such as palm trees and eucalyptus make for efficient wildfire fuel, as these plants hold on to their dead biomass longer than other plants.
Other measures: Some major wildfires have been started by downed power lines. Keeley suggests burying the lines underground. He added that small roadside barriers could reduce the spread of wildfires, which often get their start along roadsides.
Video - Putting Out Forest Fires
Video - Virtual Wildfires
Stay up to date on the latest science news by signing up for our Essentials newsletter.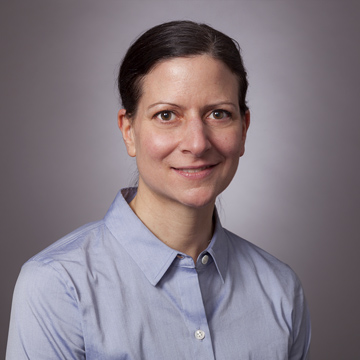 Live Science Editor-in-Chief
Jeanna served as editor-in-chief of Live Science. Previously, she was an assistant editor at Scholastic's Science World magazine. Jeanna has an English degree from Salisbury University, a master's degree in biogeochemistry and environmental sciences from the University of Maryland, and a graduate science journalism degree from New York University. She has worked as a biologist in Florida, where she monitored wetlands and did field surveys for endangered species. She also received an ocean sciences journalism fellowship from Woods Hole Oceanographic Institution.