Bears' Comeback in Nevada Poses a Problem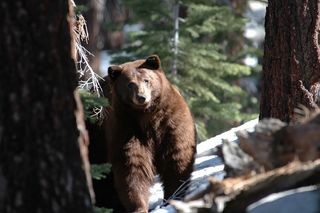 (Image credit: Jim Nelson)
Thirty years ago, bears were a rare sight in Nevada — so rare that Glen Griffith, then-director of the state's Department of Fish and Game, declared in 1979 that Nevada didn't have any bears at all, except for the occasional one that ambled across the western border from California.
But beginning in 1988, the complaints started trickling in. Black bears were spotted raiding garbage cans, some were hit by cars, and the more brazen ones tried hibernating under houses in the winter while breaking into homes during the summer, clearing refrigerators of mayonnaise and peanut butter. By 2007, when Nevada was in the throes of a harsh drought, there were more than 1,500 reports of bear sightings and conflicts that year alone.
What seems like a recent invasion is actually a comeback. Historical records and newspaper clippings show that black bears, and even grizzlies, roamed throughout most of the state in the 19th century, but their numbers took a nosedive as settlements grew. Pioneers hunted the animals and destroyed their natural habitats, stripping trees across stretches of wilderness up to 60 miles (96 kilometers) wide to supply the Virginia City mines with wood.
Now that much of this landscape has been rehabilitated, the animals are spilling over from California and reoccupying their former home. After capturing and collecting data on hundreds of bears in the region over the past 15 years, researchers estimate that there are between 400 and 700 black bears in Nevada today. While most of the bears are concentrated near the Lake Tahoe region, the population may be expanding eastward, according to the results of a study published last week in the Journal of Wildlife Management.
[See Photos of the Black Bears' Return]
A question of management
Though it might be a conservation success story, the animals' return presents a host of management questions for humans in the region who had been long accustomed to a life without bears.
"As we begin to recover a population of large carnivores, then it becomes a decision that the public has to make about how they're going to interact with them and where they're going to tolerate this species," said Wildlife Conservation Society scientist Jon Beckmann, who worked on the new study.
"Most people like to know that bears are on the landscape," Beckmann told LiveScience, but conflict often changes that view.
The number of human-bear incidents in 2007 was an anomaly, with the dry weather driving the bears to desperation for food. Still, there were 235 conflicts in the state last year.
"I actually have one in the back of my truck right now," Carl Lackey, another study researcher and a biologist with the Nevada Department of Wildlife, told LiveScience this morning (April 1).
"He was hanging around the sheep," Lackey said of the bear he had picked up at a ranch just south of Carson City.
Dealing with bears that get too close to humans typically involves capture-and-release, with a good dose of aversive conditioning. Often that means shooting the bears with nonlethal rubber bullets and chasing them away with dogs, which is intended to modify the animals' behavior and make them less habituated to humans. Management officials are also working on bear-proofing communities, chiefly with trash containers that the animals can't pry open. [Image Gallery: Beastly Bears]
Beckmann said these approaches can be effective in the short term, but the problem is becoming harder to stem; most of the state's bears have been exposed to sources of human food and more and more bears seem to be crossing the border to Nevada. California's Department of Fish and Game has estimated that their black bear population has grown from about 15,000 in the 1980s to more than 38,000 today, with about a third of them living along the Nevada-California state line.
Researchers think the urbanized area around Lake Tahoe is serving as a "sink" for California's growing black bear population, drawing in animals from outlying wild areas. And the bears' intrusion is not just a nuisance to humans. Another study, published in 2008, tracked 12 bears over a 10-year period living in urban areas around Lake Tahoe and showed that as bears spend more time near cities, the animals gain weight, get pregnant at a younger age and die young, violent deaths. Researchers of the new study say there was a seventeen-fold increase in bear deaths due to collisions with vehicles between the early 1990s and mid-2000s.
Hunting bears
Now that the bears are back, they've also been deemed fair game for hunters in Nevada. Preliminary data from the study by Lackey and Beckmann was used by the Nevada Board of Wildlife Commissioners to approve the state's first bear hunt in 2011, allowing 20 black bears to be killed each year. Over the past two seasons, the hunt has brought in more than $200,000 from the roughly 3,500 people that have applied for the permits to be able to kill a bear, Lackey said.
The hunt sparked a fierce backlash from animal activists, including the Humane Society of the United States, and led to the formation of a nonprofit called NoBearHuntNV. There's currently a bill in committee in the Nevada legislature that would prevent the wildlife commission from authorizing the hunting of black bears.
Beckmann said the Wildlife Conservation Society isn't taking sides on the hunting issue, but he noted that while a few hundred bears may seem like a small number for a state as big as Nevada, they're part of California's much larger population. And American black bears aren't considered endangered. In fact they are listed as a species of "least concern,"the lowest rating from the International Union for Conservation of Nature.
The researchers hope that knowing where the animals once lived and how their population is spreading will inform wildlife management decisions, which can be polarizing for a species of charismatic megafauna like black bears.
"The historical records paint a very different picture of Nevada's black bear than what we see today," Lackey said in a statement. "This new perspective is a good indication of what bear management in this state could involve should the population continue to expand."
The researchers are now working on a DNA project, using hair samples they've collected from the bears over the past 12 or 13 years, to examine the rate at which this population is expanding into historical habitat, Lackey said.
Follow Megan Gannon on Twitter and Google+. Follow us @livescience, Facebook & Google+. Original article on LiveScience.com.
Stay up to date on the latest science news by signing up for our Essentials newsletter.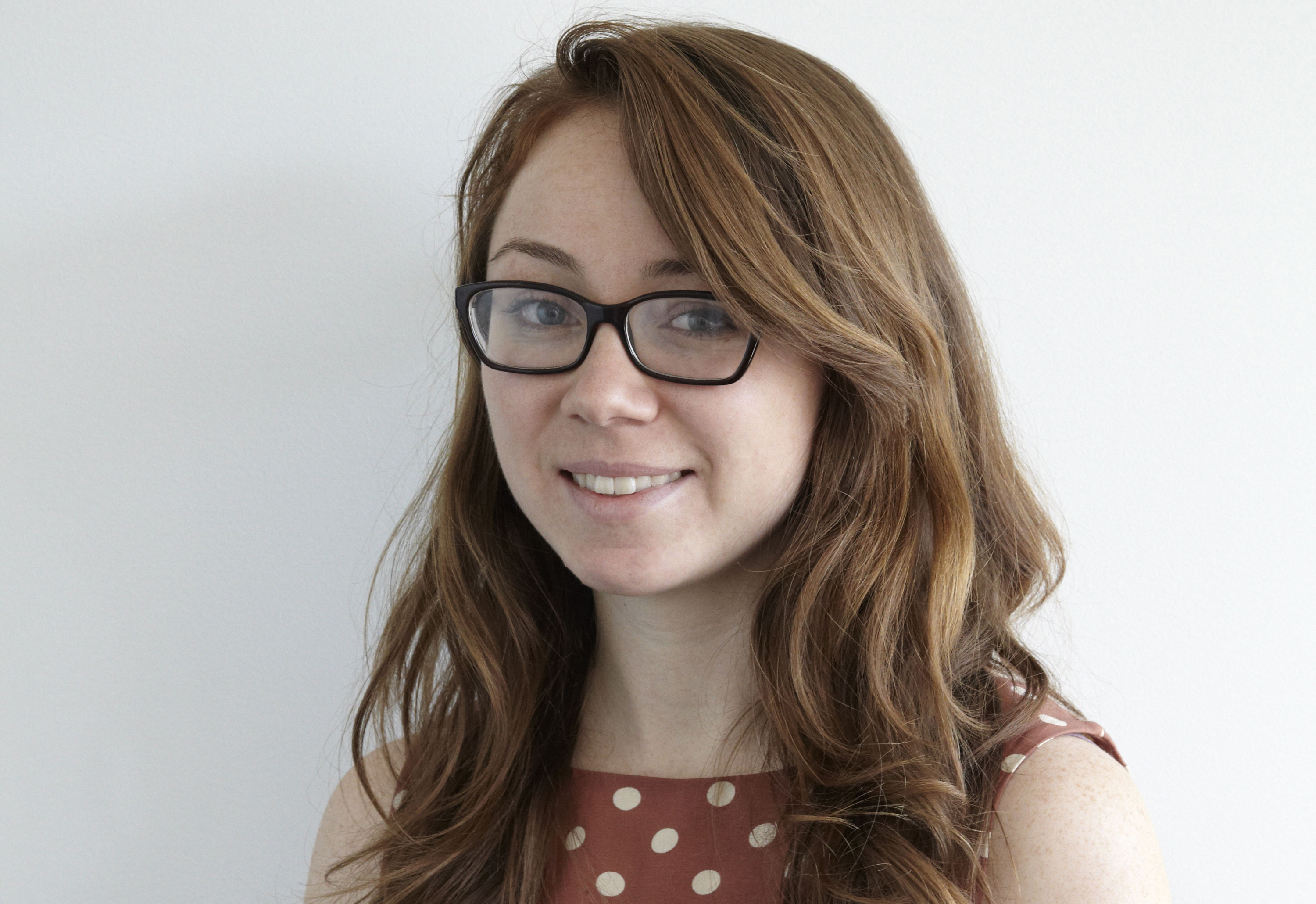 Megan has been writing for Live Science and Space.com since 2012. Her interests range from archaeology to space exploration, and she has a bachelor's degree in English and art history from New York University. Megan spent two years as a reporter on the national desk at NewsCore. She has watched dinosaur auctions, witnessed rocket launches, licked ancient pottery sherds in Cyprus and flown in zero gravity. Follow her on Twitter and Google+.