Body of climber missing for nearly 40 years discovered in melting Swiss glacier
The remains of a climber who went missing in 1986 were found peeking out of a melting glacier in the Swiss Alps.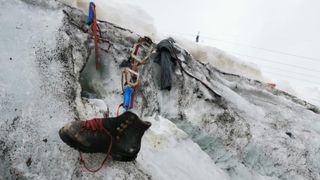 (Image credit: Police cantonale valaisanne)
A melting glacier in the Swiss Alps has revealed the body of a German mountain climber who went missing 37 years ago.
On July 12, climbers on the Theodul glacier south of Zermatt, Switzerland, spotted human remains peeking out of the thawed ice, alongside a hiking boot and crampons — spiked traction devices that hikers attach to their shoes.
The remains were sent to the forensic medicine unit at Valais Hospital in the nearby town of Sion, and a DNA analysis confirmed that they belonged to a 38-year-old climber who went missing on the mountain in 1986, according to a translated statement from the Valais police.
"The receding glaciers are increasingly bringing in mountaineers, whose disappearance was reported decades ago," the police statement said.
Related: Never-before-seen microbes locked in glacier ice could spark a wave of new pandemics if released
Glaciers are vital to water security in Switzerland because they store massive quantities of snowpack in the winter that melts into rivers throughout the summer, supplying local communities with fresh water. However, as climate change accelerates, Switzerland's glaciers are melting at alarming rates, with their ice volume decreasing by 6% in 2022 alone, according to the Swiss Glacier Monitoring Network (GLAMOS).
This is not the first time bodies have emerged from their retreating glacial tombs in the Alps.
In 2017, two preserved bodies were discovered on the Tsanfleuron glacier in the Western Alps that had likely been there since 1942. Last year, mountaineers stumbled upon the wreckage and multiple corpses from a 1968 plane crash at the Chessjen glacier in Valais, according to Business Insider.
In addition to human corpses, ancient artifacts have emerged from melting ice across Europe, including an Iron Age sandal and a 3,000-year-old shoe, both found in melting patches of ice on mountains in Norway.
"The archaeological finds from the ice are a tiny silver lining to global warming," archaeologist Lars Pilø, who heads the Secrets of the Ice project in the mountains of central Norway, previously told Live Science in reference to newfound artifacts uncovered in the ice. "The retreating ice has revealed itself to be an enormous deep freezer," he said.
Stay up to date on the latest science news by signing up for our Essentials newsletter.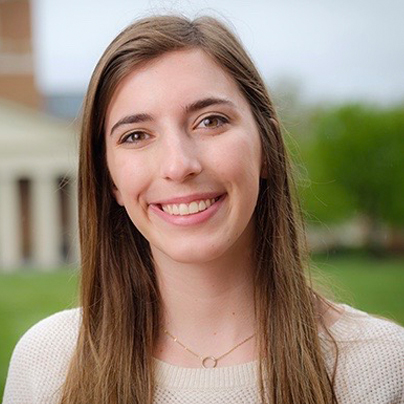 Kiley Price is a Live Science staff writer based in New York City. Her work has appeared in National Geographic, Slate, Mongabay and more. She holds a bachelor's degree from Wake Forest University, where she studied biology and journalism, and is pursuing a master's degree at New York University's Science, Health and Environmental Reporting Program.