10 common skin conditions
Here's a countdown of 10 common skin conditions, some benign and others life-threatening.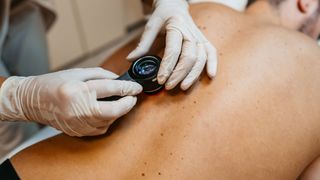 (Image credit: urbazon via Getty Images)
Skin is the body's largest organ and a key part of the integumentary system, which acts as a protective barrier between the external environment and the inside of the body. Skin not only shields the internal organs against heat, light, injury and infection, but also helps regulate body temperature, prevent water loss and produce vitamin D.
Many conditions can affect the appearance, integrity or functionality of the skin. While some are relatively harmless, some diseases, such as skin cancer, can be life-threatening.
Dermatologists are physicians who specialize in treating diseases, disorders and injuries of the skin, hair and nails. They treat common conditions, such as acne and warts; chronic skin conditions, such as eczema and psoriasis; and more serious diseases, like skin cancer, according to the American Academy of Dermatology (AAD).
From sunburn to psoriasis to skin cancer, here is a list of 10 common skin conditions.
Related: Best humidifiers 2023: Relieve dry skin & allergy symptoms
1. Birthmarks
Birthmarks are spots, patches or lumps on the skin that are present at birth or soon after birth. They come in many shapes and sizes and tend to be harmless. Most birthmarks fade by age 10, but some can be lifelong, according to the AAD. An estimated 3% to 10% of babies are born with a hemangioma, a type of birthmark that usually looks like a strawberry-colored lump.
2. Sunburn
Sunburn is the body's reaction to UV rays damaging the skin's outermost layers, Lucy Phillips, dermatology nurse and managing director of Kaizen Medical in England, told Live Science by email.
When the UV radiation exceeds the ability of melanin to provide protection, the skin's surface can become red, swollen and painful. (This redness may be less obvious in people with dark skin tones, but the other symptoms of sunburn can still occur.) Sunburn may also cause the damaged skin to peel, according to the Skin Cancer Foundation (SCF).
Sunburn is typically not a life-threatening condition. However, it can lead to sun poisoning, a condition that requires immediate medical attention. Common symptoms of sun poisoning include skin rash, large blisters, headaches, fever, dizziness, nausea and fainting, according to the Cleveland Clinic.
Sunburn is also a major contributing factor to skin cancer. Excessive exposure to UV rays damages the DNA in skin cells, which, in turn, leads to genetic mutations that can trigger the formation of cancerous tissues, according to a 2015 review in The Journal of Clinical and Aesthetic Dermatology.
"Essentially, there is no safe way of tanning regardless of what's causing it," Phillips said. Sunburn symptoms can be treated with cool showers, moisturizing creams and over-the-counter pain relievers, such as aspirin and ibuprofen, according to the AAD. Treatment for sun poisoning include prescription pain medications, steroid creams and intravenous fluids for dehydration, Cleveland Clinic said.
3. Hyperpigmentation
Hyperpigmentation is a condition in which brown or gray patches develop on the skin. It occurs when melanocytes start producing excessive amounts of pigment in the skin. The symptoms tend to worsen with sun exposure, medications and certain cosmetics. Hyperpigmentation also may develop following trauma to the skin, such as cuts or burns, or as a result of inflammatory conditions, such as a rash or acne, according to the American Society for Dermatologic Surgery (ASDS).
Melasma, a type of hyperpigmentation, often manifests as brown, grayish-brown or bluish-gray patches and freckle-like spots on the face. Melasma is common in pregnancy (the so-called pregnancy mask) and among people taking birth control pills, according to the AAD.
Hyperpigmentation doesn't typically pose a risk to one's health, and symptoms tend to be purely cosmetic. Most cases of hyperpigmentation can be effectively managed with sunscreens, moisturizing creams and skin care brighteners, such as vitamin C, tretinoin and hydroquinone. Patients who do not see improvement of their hyperpigmentation with a skin care regimen alone may also be prescribed chemical peels and laser treatments, per the ASDS.
"Most pigmentation is removable and reversible depending on what is causing it," Phillips said. "However, melasma is a hormonal response that can be more chronic," so it can be trickier to remove.
4. Warts and moles
Warts are benign (noncancerous) growths on the skin caused by the human papillomavirus (HPV), according to the AAD. They often occur on the hands and on the soles of the feet. Sometimes, tiny black dots will be visible in a wart.
"These are blocked blood vessels, which are a common occurrence with a papilloma viral infection," said Dr. Charles Crutchfield, a clinical professor of dermatology at the University of Minnesota Medical School and medical director of Crutchfield Dermatology. The best treatment for warts is to cause a mild irritation of these skin growths — usually by freezing them, applying a chemical such as salicylic acid, or using lasers — so the immune system can recognize the viral infection and get rid of it.
Moles are another type of common growth on the skin. They're most often brown or black, but some can be red or other colors, and they may appear flat or raised. If a mole starts changing in size, color or shape, or if it bleeds and doesn't heal on its own within three weeks, it should be evaluated to make sure it's not turning into skin cancer, Crutchfield said.
5. Acne
Acne, a disorder of the hair and oil glands, is among the most common skin conditions treated by dermatologists, Crutchfield told Live Science.
Acne occurs when hair follicles become clogged with oil and dead skin cells. The condition presents itself as red bumps and pimples on the face, chest and back, Crutchfield said. Treatments for acne include vitamin A products, such as retinols, which prevent the plugging of hair follicles and improves skin texture; salicylic acid, to unplug pores; benzoyl peroxides, to kill acne-causing bacteria; and antibiotics, to kill bacteria and reduce inflammation.
6. Eczema
The most common type of eczema is known as atopic dermatitis. On lighter skin, it looks like patches of red, itchy, bumpy skin; on darker skin tones, these patches may appear darker brown, purple or ashen grey, according to the National Eczema Association. The condition can occur anywhere on the skin. Sometimes, it flares up on its own; other times, it is caused by a specific trigger, such as a skin irritant like poison ivy, or exposure to an allergen, Crutchfield said.
Around 31.6 million people in the U.S. have some form of eczema, per the National Eczema Association.
While the exact cause of eczema is unknown, it often runs in families and occurs alongside asthma and hay fever. Eczema is best treated with topical moisturizers, anti-inflammatory creams and mild steroid ointments, Dr. Ross Perry, aesthetic doctor and medical director at Cosmedics Skin Clinics in England, told Live Science.
7. Rosacea
Rosacea is a chronic inflammatory condition that presents as red spots or areas of redness on and around the cheeks, the chin and sometimes the forehead in people with lighter skin tones. In people with darker skin, the redness often associated with rosacea may be less obvious, but other symptoms, such as swelling, bumpiness and brown discoloration of the skin, may still appear, according to the AAD.
Symptoms often get worse with stress and excessive alcohol consumption, Perry said.
Rosacea affects around 16 million Americans, according to the AAD. Although the symptoms of this condition are mostly cosmetic, rosacea can have a negative impact on a person's quality of life and self-esteem. The exact cause of rosacea is unknown, but studies suggest that some people may be more genetically predisposed to this condition than others, according to a 2021 review published in the American Journal of Clinical Dermatology.
Treatments for rosacea generally involve using topical creams that temporarily shrink the blood vessels underneath the skin. Sometimes, laser treatments are used, as they can help to reduce the redness, Perry said.
8. Psoriasis
Psoriasis is an autoimmune skin condition in which the immune system inadvertently attacks skin cells. The condition often runs in families and, in people with lighter skin tones, presents as red, scaly plaques or red areas of skin, most notably on the elbows and/or knees, around the scalp hairline, and on the front of the chest, Perry told Live Science. In people with darker skin tones, the plaques may appear pink, violet or dark brown, the AAD notes.
The exact cause of psoriasis is not fully understood, but symptoms tend to flare and fluctuate over time. The condition often worsens due to stress, infections, skin injury, heavy alcohol consumption, and cold, dry weather, according to the AAD.
Around 7.5 million people have psoriasis in the U.S., according to the National Psoriasis Foundation. Treatment for psoriasis often involves steroid-based topical creams, vitamin D creams and specialized sunbeds that help reduce the flare and irritation of psoriasis, Perry said.
9. Shingles
Shingles, also called herpes zoster, is a condition that can cause a painful, blistering rash, which usually appears on one side of the body. It is caused by the varicella zoster virus (VZV), the same virus that causes chickenpox.
People who recover from chickenpox carry VZV for the rest of their lives. The virus lies latent in cells of the nervous system but can sometimes reactivate, and this reactivation causes shingles. Older adults with weakened immune systems are at particularly high risk of developing the condition, according to the AAD. The Centers for Disease Control and Prevention (CDC) recommends that adults ages 50 and older get two doses of the shingles vaccine, called Shingrix, and notes that adults as young as 19 years old should also consider the vaccine if they have weakened immune systems.
Shingles is usually treated with antiviral medications such as acyclovir, famciclovir or valacyclovir, and over-the-counter pain relievers, per the AAD.
10. Skin cancer
Skin cancer is an uncontrolled and abnormal growth of skin cells. The most common type of skin cancer is basal cell carcinoma, Crutchfield said. Around 3.6 million cases of basal cell carcinoma are diagnosed in the United States each year, according to the SCF. This type of cancer is typically pink, red or pearly white, but in patients with darker skin, about half of basal cell carcinomas may be brown in color. It usually appears on sun-exposed areas of the face, ears or neck.
Basal cell carcinoma rarely spreads to other parts of the body, but it can be very problematic if it's not treated, Crutchfield cautioned. Cancerous tissues can grow wide and deep into the skin and destroy skin, tissue and bone, according to the SCF.
Related: Cancer vaccine helped keep melanoma under control for years in small study
The second most common type of skin cancer is squamous cell carcinoma. It may appear as a brown or red spot; a rough, scaly patch; or a sore that won't heal, according to the AAD. Squamous cell carcinoma is highly treatable in the early stages. However, it may spread to other parts of the body if left untreated.
The most serious form of skin cancer is melanoma, Crutchfield said. This cancer begins in the skin's pigment-producing cells, the melanocytes. Although it is the rarest form of skin cancer, melanoma is responsible for the majority of skin cancer deaths, as it is more likely to spread to other parts of the body than other types of skin cancer, according to the American Cancer Society.
This article is for informational purposes only and is not meant to offer medical advice.
Stay up to date on the latest science news by signing up for our Essentials newsletter.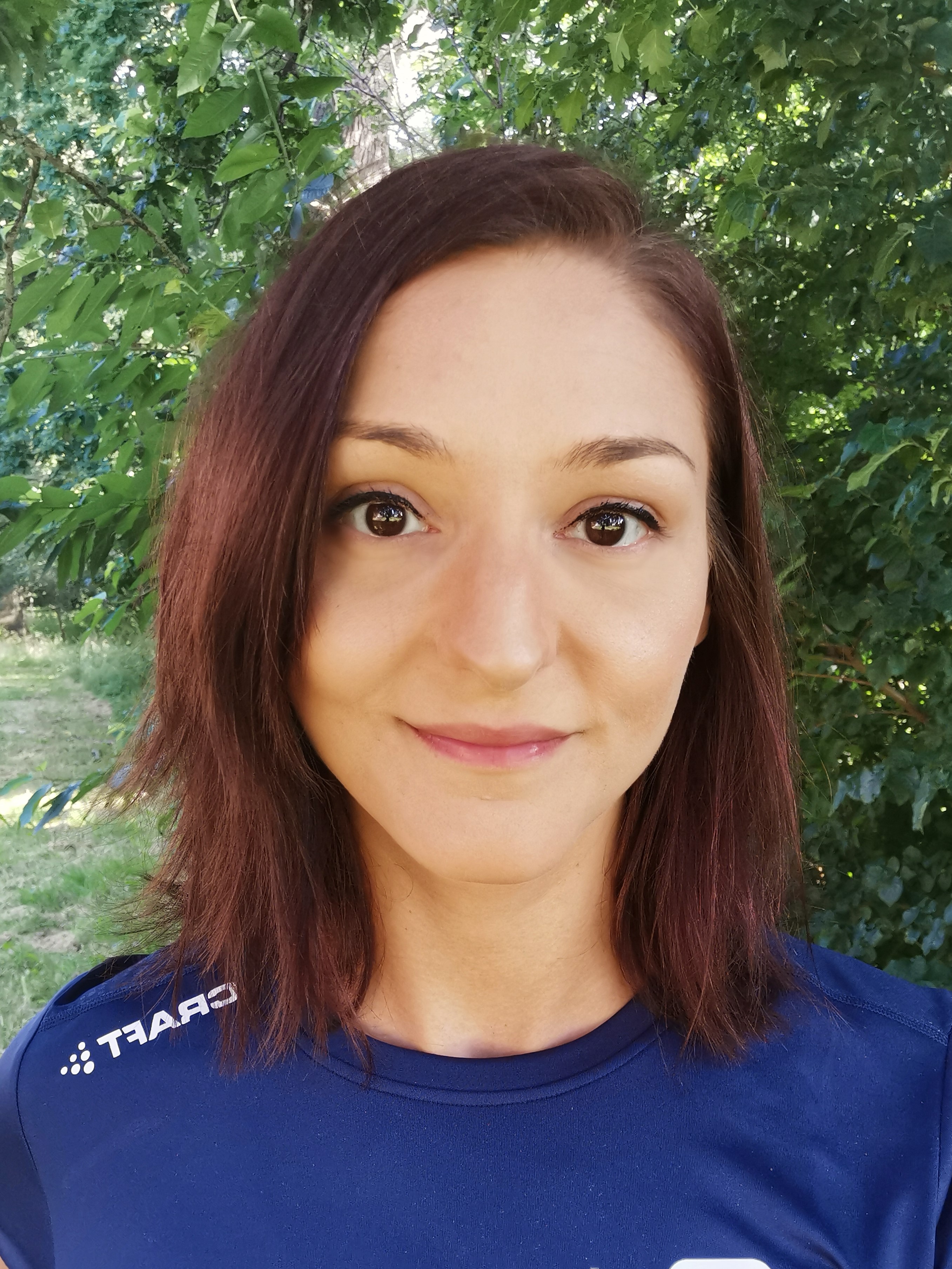 Anna Gora is a health writer at Live Science, having previously worked across Coach, Fit&Well, T3, TechRadar and Tom's Guide. She is a certified personal trainer, nutritionist and health coach with nearly 10 years of professional experience. Anna holds a Bachelor's degree in Nutrition from the Warsaw University of Life Sciences, a Master's degree in Nutrition, Physical Activity & Public Health from the University of Bristol, as well as various health coaching certificates. She is passionate about empowering people to live a healthy lifestyle and promoting the benefits of a plant-based diet.