The Earfun Air S provide a level of functionality that's comparable to premium headphones. With a decent battery life and a designated app, there are few downsides except a slow-to-respond touch control. Sound quality is superb too, delivering crisp and balanced sound.
Pros
+

Good value for money

+

Great sound quality

+

Comfortable and secure fit
Cons
-

Charging case doesn't display battery percentage

-

App may not work properly on some devices

-

Touch controls are slow to respond
Why you can trust Live Science Our expert reviewers spend hours testing and comparing products and services so you can choose the best ones for you. Find out more about how we test.
If you're on the lookout for high-quality budget earbuds, the Earfun Air S should definitely land on your radar. This model combines high quality sound, great functionality and a comfortable fit that holds up even during the toughest workouts — all for less than $90. Within seconds of putting them on, we knew they were making a case to be named among our pick of the best running headphones.
Specs
Smart enabled/compatibility: Yes
Waterproof: IPX5 sweat & water resistant
Battery life: 6 hours (up to 24 hours with charging case)
OS support: Yes
Bluetooth: Yes
Noise-canceling: Yes
Equipped with Qualcomm aptX audio technology and 10mm wool composite dynamic drivers, these earbuds offer a superb listening experience. And thanks to four microphones and Qualcomm cVc audio technology, excessive background noise doesn't interfere with phone calls.
High functionality is another strong point of the Air S model. These earbuds can connect with two devices simultaneously. They also come with handy touch control and include an option to personalize your sound preferences in the EarFun Audio App.
Keep reading for our full review of the Earfun Air S Wireless Earbuds, including what we liked and disliked about them.
Price and release date
The Earfun Air S Wireless Earbuds were released in the U.S. and U.K. in August 2022. The earbuds have a recommended retail price of $89.99/ £79.99, but you can often find them for around $60 on the brand's website or large retailers like Amazon.
Set-up and design
The Earfun Air S are quick and easy to set up. The box comes with a manual booklet, four sets of ear tips, a USB-C cable and a cleaning cotton. The user manual is written in easy-to-understand language and provides detailed instructions on how to use the earbuds. We found that the Air S model effortlessly paired with our devices (an Android smartphone and a Windows laptop).
One of the most impressive features of the Earfun Air S Wireless Earbuds is its dual connection technology. Unlike many other similarly priced earbuds on the market, the Air S model can connect to two devices simultaneously. No need to change any Bluetooth settings to pick up a call — the Air S model will switch between your laptop and your phone when needed. We found this feature swift and intuitive.
The design of the Earfun Air S Wireless Earbuds is functional and user-friendly. However, the charging case may be too bulky to be comfortably carried around in the pocket of your pants. The case opens up with a magnetic lid, while another pair of magnets keep the earbuds securely in place. Despite being thrown around in our gym bag for hours on end, at no point did the charging case open up by accident.
The charging case is made of matte black plastic that feels like it could get easily damaged. It also doesn't display the exact battery percentage. Instead, the Air S model has a small LED-light on the front: green light shows when it is above 30%, orange if it is between 10% and 30%, and red when the battery level is below 10%. However, the exact percentage can be found when logged into the EarFun Audio app.
According to the manufacturer's claims, the Earfun Air S offer six hours of playtime on a single charge (with Active Noise Canceling switched off), and up to 24 hours with the chargeable case. This may not put them at the forefront of the industry, but we found it is enough for average daily use. We particularly liked how quickly the earbuds can be charged: one hour for the earbuds, 2 hours for the charging case via USB-C and 3.5 hours for the charging case via wireless charger.
Controls
The Earfun Air S benefit from touch control and voice assistant compatibility. The left and right earbuds have different controls assigned to them, so it can take a while to memorize these settings. However, we were able to pick them up fairly easily after a few days of use. We also found that double-tapping for play/pause and single-tapping for volume change worked most of the time, while triple-tapping for changing the modes (for example, from voice assistant to the game mode) was more of a hit and miss. Another downside to the controls is that they are quite slow to respond.
The Earfun Air S has a designated EarFun Audio App. We found the app easy to use and quite handy for quickly switching from one mode to another. We also liked that it is equipped with an equalizer — a feature that allows you to boost or reduce bass or treble to better suit your listening preferences.
Although we found no issues with the app, many users have reported problems. The app scores just 2 out of 5 stars on Google Play, with many reviews mentioning connectivity problems and poor tablet display. As one user commented: "It simply doesn't work. I can pair my Earfun earbuds to it, but the controls do nothing."
Fit
The earbuds sit comfortably in the ear, providing a cozy and secure fit. The silicone buds are soft and amenable, and they come in four different sizes. We didn't experience any aching during longer wears either — quite the opposite, we found that it is quite easy to forget you're wearing them at all.
We put the Air S model through a series of strenuous tests to see whether there were any movements that could knock them out. We wore them for treadmill runs, intense HIIT workouts, yoga sessions, and even subjected them to vigorous headbanging. In every case, they remained in place. Only the highest impact activities, such as rope skipping and chest-to-floor burpees, caused the Air S earbuds to slightly change position.
We also found that, as opposed to many other headphones, we could comfortably wear them in bed and they did not slide out while laying down. However, pressing the ear into the pillow did tend to accidentally activate the Air S touch control settings.
Sound quality
The sound quality on the Earfun Air S is great — even more so when accounting for their affordable price. However, advanced audiophiles may find that the sound on the Air S model lacks the depth and richness of more premium headphones.
We found the earbuds delivered sound that was clear and detailed, striking a good balance between low and high frequencies (bass and treble). The volume settings are quite broad and finely tuned.
One of the advantages of the Air S model is that it delivers superb treble frequencies. Higher vocals and instruments sound crisp and natural, and even the famously masterful guitar solo from the song "Comfortably Numb" by Pink Floyd hits all the right notes. We found that the Air S treble frequencies pack a particularly good punch when it comes to music genres like punk, rock and electronica.
The mid and bass frequencies in the Air S model are fairly good too. They do not overwhelm other parts of the music and give genres like pop, blues and house a pleasant warm undertone. However, they may not give enough depth and richness to bass-heavy hip-hop, soul and other similar music genres.
When it comes to phone and video calls, the Earfun Air S do a good job. Voices sound clear, accurate, and loud enough without the need to crank up the volume. The background noises are audible, yet not distracting. We found that the Air S model effectively tuned out noises like traffic and cafeteria chatter, and only heavy wind noise managed to break through and disrupt the call.
The Active Noise Canceling (ANC) mode and the Ambient Sound mode (the opposite of noise canceling) may fall slightly short of expectations. ANC helps reduce the volume of background noise, but it does not cancel it to the standard of more premium headphones. Still, we found that it is able to take the edge off ambient noises in places like gyms and supermarkets, making for a more pleasant experience. The Ambient Sound mode helps filter through more background noise, which reduces the need to take the earbuds out to hear better. However, we found it may not work to a desired level with quieter sounds.
Verdict
The Earfun Air S are a superb option if you're on a tighter budget, but don't want to compromise on great sound quality and functionality. No matter if you're an avid gym goer, long distance runner, or simply want to relax on the sofa to your favorite tunes, you will enjoy their great battery life, secure fit and fairly broad personalisation settings. Although the charging case may look flimsy, and some bass-heavy songs may sound rather flat, the Earfun Air S Wireless Earbuds are an investment you will not regret.
Alternatives
Jabra Elite 4 Active
The Jabra Elite 4 Active earbuds have an ergonomic design made to fit flush with the ear, which we found allowed them to stay in place impressively throughout workouts. Pair that with impressive sound and solid battery life, and you've got yourself a great pair of true wireless headphones for running.
Shokz OpenRun
If you want great sound but don't want anything sitting in or around your ear canal, these innovative headphones are the ideal solution. The Shokz OpenRun headset sits around the ear and uses bone conduction technology to transmit sound vibrations to the inner ear bones of the skull while bypassing the eardrum entirely. Testing them out, we couldn't believe how effective this was, and we also liked how we were more aware of our surroundings when running through busy settings as our ears weren't plugged.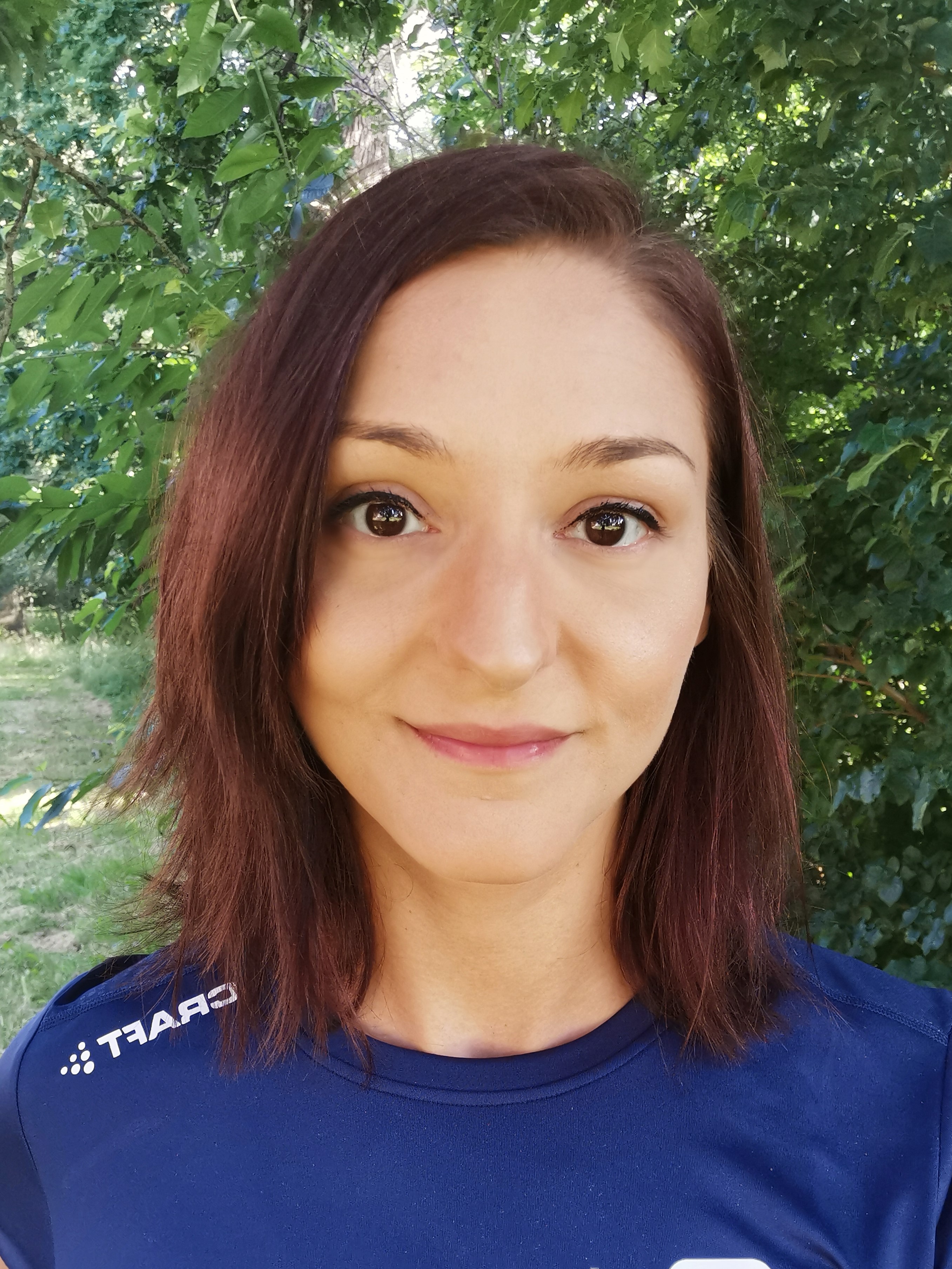 Anna Gora is a health writer at Live Science, having previously worked across Coach, Fit&Well, T3, TechRadar and Tom's Guide. She is a certified personal trainer, nutritionist and health coach with nearly 10 years of professional experience. Anna holds a Bachelor's degree in Nutrition from the Warsaw University of Life Sciences, a Master's degree in Nutrition, Physical Activity & Public Health from the University of Bristol, as well as various health coaching certificates. She is passionate about empowering people to live a healthy lifestyle and promoting the benefits of a plant-based diet.