The coronavirus pandemic has upended many aspects of daily life, including trips to the grocery store. What was previously a mundane task has turned into a nerve-wracking ordeal that brings with it a host of questions: Is the virus lurking on food packaging or produce? Should you wear a mask to the store?
Before we get to the details of grocery shopping, it's important to note that there's currently no evidence of the new coronavirus disease, COVID-19, being transmitted through food, Live Science previously reported.
As far as we know, the disease appears to be spread mainly from person-to-person through virus particles that are transmitted when someone coughs or sneezes, according to the Centers for Disease Control and Prevention (CDC). Contaminated objects may transmit the virus if someone touches that object, picking up virus particles from the surface, and then touches their mouth, nose or eyes, according to the CDC. And some people may transmit the virus when they don't have symptoms, CDC says.
To prevent those modes of transmission, many stores are taking special safety precautions in light of COVID-19, such as limiting the number of people allowed in the store at one time, disinfecting carts and frequently touched surfaces, and placing tape or markings on the floor to help with social distancing.
Related: Latest COVID-19 news and US case counts
But there are still steps customers can take to reduce the spread of coronavirus and their risk of catching it at the store. Here's a guide to shopping during the pandemic:
Coronavirus science and news
Before you go to the store
At the store
When you get home
Originally published on Live Science.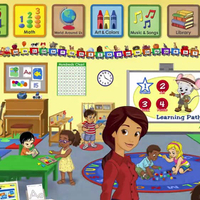 (opens in new tab)
ABCmouse - 1 Month Free! (opens in new tab)
The one-month trial gives you access to all of the educational site's 9,000 activities in reading, science, math and art. Keep your child busy and learning while we are all stuck indoors.