'Polar bear capital of the world' soon to be overrun with record number of bears due to shifting sea ice
The Canadian town of Churchill has already had more than four times as many polar bear visitors this year compared with the same time last year, and many more could soon be on the way.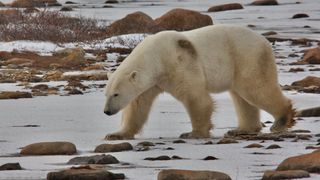 (Image credit: Vicki Morell via Getty Images)
The world's unofficial polar bear capital, could see a record number of the white-furred visitors this year. Residents of Churchill, Canada, have already spotted an unusually high number of the bears in and around town, likely because of low sea ice.
Around 900 people live in the Manitoba town. But every year, between July and November, several hundred polar bears (Ursus maritimus) descend on the town and the surrounding Hudson Bay area, which also brings in thousands of tourists hoping to catch a glimpse of the Arctic predators.
Conservation officers from the town's government-funded Polar Bear Alert Program (PBAP) respond to calls from people who spot bears by either shooing the bears away or capturing them and holding them in Churchill's polar bear holding facility, commonly referred to as the "polar bear jail," before later releasing them into the wild.
As of Aug. 16, PBAP officers had received 76 calls from residents about polar bears, which have led to three bear detentions. By comparison, the officers had received only 18 calls and captured zero bears by the same time last year, CBC News reported.
"There are so many polar bears in and around the town of Churchill," Chantal Maclean, a Manitoba conservation officer with the PBAR, told CBC News. It's going to be a "very busy bear season," she added. "We are [potentially] looking at record numbers this year."
Related: In 'extremely rare' attack, polar bear killed mother and child in Alaska. Now we know why.
On average, officers receive around 250 calls from residents and detain around 50 bears every year, according to statistics provided to Live Science by the Manitoba government. The record number of bears captured in a single year was 176, in 2003. Most sightings occur in October and November, which means the number of sightings this year could easily surpass the average if the current trend continues.
Two people in Churchill have been killed by polar bears — one in 1968 and another in 1983. The last polar bear attack was in 2013, when two people were severely injured but survived. The rise in polar bear numbers does not necessarily mean chances of attacks increase, especially if people follow polar bear guidelines, officers said.
Rising numbers
Polar bears spend the winter hunting for seals on Hudson Bay's frozen surface. When the ice melts during spring, the bears head inland to mate and search for alternative food sources. In the fall, the bears head back out to sea. Normally, around half of the roughly 600 bears that live along Hudson Bay's western coastline pass through Manitoba as they return to the frozen waters in fall — and a majority of those make a pit stop in Churchill to look for food. The rest pass through Ontario and Nunavut.
But this year, almost all of the Hudson Bay bears that conservation officers monitor are in Manitoba, which may be why so many bears are being spotted in Churchill.
The likely cause of the change in behavior is the way sea ice is forming and melting, which has been impacted by human-caused climate change. Experts believe that the sea ice near Churchill is now freezing earlier than other parts of Hudson Bay, which makes it the best place to start hunting when winter arrives, CBC News reported.
Polar bear numbers in Churchill may be on the rise, but in general polar bear numbers are declining. The species is currently listed as vulnerable on the International Union for Conservation of Nature (IUCN) Red List of Threatened Species. Studies have predicted that polar bears could be wiped out by the end of the 21st century if current warming trends continue.
Over the last five years, Hudson Bay's population of polar bears has declined by around 27% after falling by around 11% in the five years before that, according to Polar Bears International.
Stay up to date on the latest science news by signing up for our Essentials newsletter.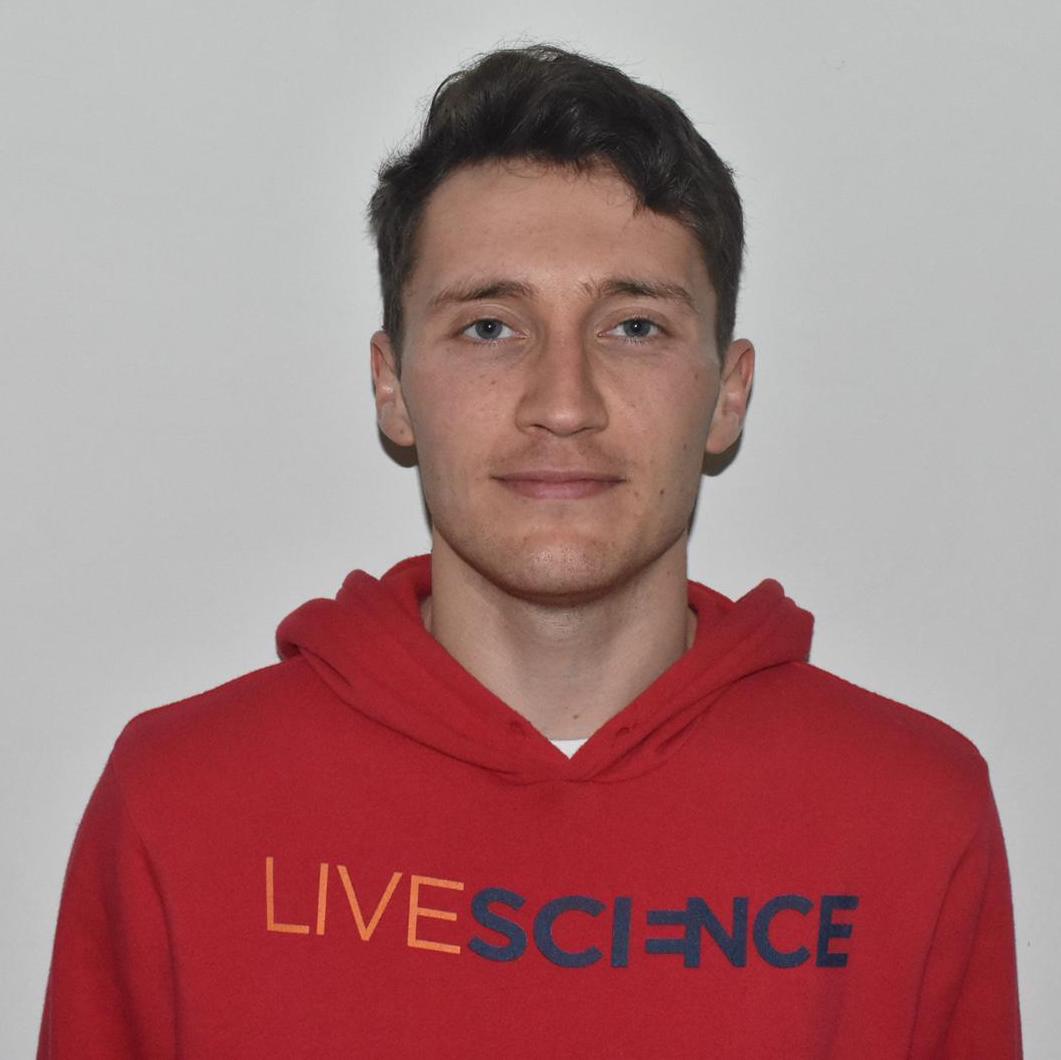 Harry is a U.K.-based staff writer at Live Science. He studied Marine Biology at the University of Exeter (Penryn campus) and after graduating started his own blog site "Marine Madness," which he continues to run with other ocean enthusiasts. He is also interested in evolution, climate change, robots, space exploration, environmental conservation and anything that's been fossilized. When not at work he can be found watching sci-fi films, playing old Pokemon games or running (probably slower than he'd like).