Grizzly bear filmed brutally mauling black bear in rare footage
A series of videos taken on a roadside in Canada show a grizzly bear attempting to drag a dead black bear up a hill as it bites and mauls the corpse.
A grizzly bear mauling the lifeless body of a black bear on a roadside in Canada was captured on video last week. The rare footage reveals what happens when the two predators collide.
Videos showing the encounter were posted to Facebook on Aug. 30 by Susan Griffith from Dawson Creek in British Columbia, Canada. "This is definitely one of the craziest things we have seen on a drive home," she wrote in the post.
The Canadian Rocky Mountains, which straddle Alberta and British Columbia, are home to both black bears (Ursus americanus) and grizzly bears (Ursus arctos horribilis), which is one of the largest subspecies of brown bears (Ursus arctos).
Grizzly bears are apex predators but are also prolific scavengers and will eat whatever they find, including other bears and members of their own species. They are known to kill and eat black bears in areas where the two species overlap.
The footage posted by Griffith appears to show the grizzly bear biting the black bear's head, back and throat as it appears to be pulling the carcass up a hill. It is unclear if the grizzly killed the black bear, or if it was already dead when the grizzly bear found it.
Frank T van Manen, an ecologist with the U.S. Geological Survey and team lead of the Interagency Grizzly Bear Study Team, said there are few estimates on how often grizzly and black bears interact, but it is not unusual for them to encounter one another.
"Grizzly bears are formidable predators and sometimes pursue large prey such as elk and sometimes even bison, and occasionally that includes species like American black bears," he told Live Science in an email. "This looks to be a smaller black bear and it is no match for an adult grizzly. We have documented a number of instances like this in the Greater Yellowstone Ecosystem, including one male grizzly that pulled a black bear out of a den (i.e. this occurred in late fall), completely consumed it over the course of days and repeated the same pattern with another denned black bear about a week or two later.
"This is the period of hyperphagia [extreme hunger] for bears when they fatten up for hibernation, and consuming a black bear that already has lots of fat storage makes sense from their life history perspective."
Related: Watch as 2 male Alaskan grizzly bears fight in an epic battle
While grizzly bears eating black bears in this part of Canada are known, footage of these encounters is rare.
In August 2022, hikers in Banff National Park found a grizzly bear eating the carcass of a black bear. Steve Michel, a human-wildlife conflict specialist with Banff National Park, told CBC at the time that this was the fourth case of this kind he was aware of. "It may not be as rare as we think it is, but it is rare that we actually are able to document it," he told the broadcaster. "We tend not to know about it all."
In 2018, a grizzly bear was filmed attacking a mother black bear and her cubs in a den in Alberta. The male grizzly was seen digging into the den before killing one of the cubs as the others fled.
"Predators will always catch and consume another species," Chris Servheen, a former Grizzly Bear Recovery Coordinator for the U.S. Fish and Wildlife Service, told Field and Stream in 2022. "It's not for fun. It's not for profit. It's not out of anger or revenge. It's for the purpose of eating the animal it catches."
Stay up to date on the latest science news by signing up for our Essentials newsletter.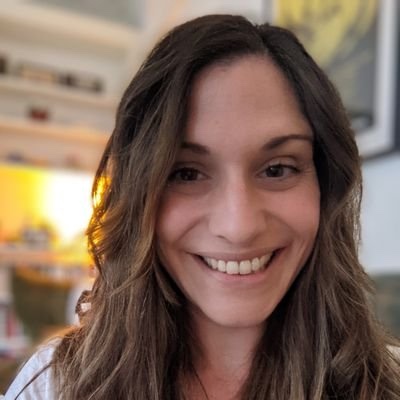 Hannah Osborne is the planet Earth and animals editor at Live Science. Prior to Live Science, she worked for several years at Newsweek as the science editor. Before this she was science editor at International Business Times U.K. Hannah holds a master's in journalism from Goldsmith's, University of London.