Experts Question Safety of Dietary Supplements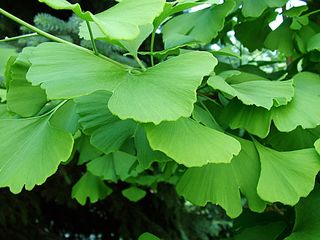 (Image credit: National Institute of Standards and Technology)
Millions of Americans swear by the health benefits of plant-based dietary supplements and other remedies billed as natural and often purported to have amazing results. Some $34 billion is spent annually on alternative medicine, including supplements.
But botanical supplements, often called herbal remedies, are poorly understood and in many cases could be dangerous, experts say. Likewise, even common vitamins like C and E often don't work as billed and can be bad for many people.
Beyond the U.S. obsession with finding miracle pills to improve health and extend life, the problem with herbal supplements is two-fold, according to an article published in the current issue of Chemical & Engineering News, a publication of the American Chemical Society. The article states:
Many plant-based supplements have not been studied, so scientists don't even know what's really in them.
Due to lack of regulation, many people may simply take way too much of what might otherwise be a good or benign thing.
"Right now, we do not even understand the chemical composition" of botanicals, said Ikhlas A. Khan, a professor of pharmacognosy at the University of Mississippi. "Inherent variability blurs the composition."
Everything, even water, can be poisonous if you take too much, an old adage goes.
"That's so true for dietary supplements," said Stephen Barnes of the University of Alabama, Birmingham. "The big concern is that because you can get them over the counter, there's always a possibility that people will take ridiculous amounts."
Striking out in studies
Meanwhile, among the handful of highly commercialized herbal remedies that have made a handful of promoters and salespeople rich, hard research is hard to come by.
Ginkgo biloba, sold as a memory enhancer, does no such thing, according to a study in the December issue of the Journal of the American Medical Association.
Polynesian noni juice, said to heal the mind, body and spirit, has not been proven do so, but it is known to cause liver problems.
The natural supplement combo of glucosamine and chondroitin, purported to relieve arthritis, is no better than a sugar pill, a 2008 study in the journal Arthritis & Rheumatism found.
Vitamins trashed
The limitations and problems with herbal remedies are mirrored by the multivitamin craze.
As far back as 2006, the U.S. Department of Health and Human Services reported that many Americans get too many nutrients because of the supplemental pills they pop. More recently, several studies have cast doubt on the value of vitamins:
Research in 2008 found that vitamin C reduces the effectiveness of chemotherapy for cancer patients.
Another study concluded that vitamins E and C, together or alone, did nothing to prevent any type of cancer over the course of 10 years.
A study last year revealed long-term use of multivitamins doesn't work to lower the risk of common cancers, cardiovascular disease, or overall mortality in postmenopausal women.
Last month the Food & Drug Administration issued one of many warnings about supplements being potentially toxic. In this case, Arrow Brand Medicated Oil & Embrocation was said by the FDA to contain methyl salicylate and camphor — known poisons.
"Get nutrients from food," said the leader of the multivitamin study, Marian L. Neuhouser of the Public Health Sciences Division at the Hutchinson Center. "Whole foods are better than dietary supplements. Getting a wide variety of fruits, vegetables and whole grains is particularly important."
Controls needed
Among the things that need to be done to safeguard the public, according to the new American Chemical Society analysis: Study the toxicity and the effectiveness of the various dietary supplements, as is done in the conventional drug industry. Concerns go beyond mere efficacy and safety.
Taking a botanical supplement every day could induce or inhibit the activity of liver enzymes that are involved in the metabolism of certain medications, van Breemen said in the ACS article.
For now, the FDA regulates dietary supplements as foods rather than as drugs, so permission is not required to put a new product on the market.
"All botanical dietary supplements should be standardized," said Richard B. van Breemen, co-director of the Center for Botanical Dietary Supplements Research at the University of Illinois.
In limited studies that have been done, led by the federally backed National Toxicology Program (NTP), dietary supplements have been found to harbor a range of toxicity, said Nigel J. Walker, NTP's deputy program director for science.
7 Diet Tricks That Really Work
7 Solid Health Tips That No Longer Apply
Stay up to date on the latest science news by signing up for our Essentials newsletter.
For the science geek in everyone, Live Science offers a fascinating window into the natural and technological world, delivering comprehensive and compelling news and analysis on everything from dinosaur discoveries, archaeological finds and amazing animals to health, innovation and wearable technology. We aim to empower and inspire our readers with the tools needed to understand the world and appreciate its everyday awe.