Chemistry Nobel Awarded to Scientists for Taking the Reins on Evolution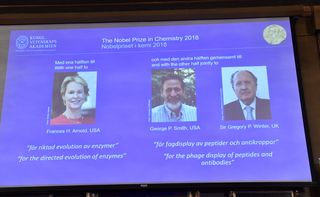 (Image credit: JONAS EKSTROMER/AFP/Getty Images)
Every living organism on this planet is a sculpture of evolution. Now, evolution is also unfolding in the lab.
This year's Nobel Prize in chemistry was awarded to three scientists for their work in harnessing the power of evolution for a variety of applications that benefit humankind. These new applications helped create biofuels, pharmaceuticals and antibodies that fight disease.
Frances H. Arnold from the California Institute of Technology was awarded half the prize, while George P. Smith from the University of Missouri and Sir Gregory P. Winter from the MRC Laboratory of Molecular Biology in the U.K. shared the other half. [Nobel Prize in Chemistry: 1901-Present]
In 1993, Arnold was the first to conduct the directed evolution of enzymes — proteins that cause or push forward reactions. This process works by first introducing random mutations or changes into an enzyme's genes. The genes are then inserted into bacteria, which then act as the manufacturing machines and produce randomly mutated enzymes. The scientists then test these generated enzymes and pinpoint which ones are the best at their job — sparking the reaction they're trying to achieve. These "chosen ones" are then mutated and fed through the cycle again.
After just a few cycles of this evolution in a test tube, an enzyme can become a couple thousand times more effective, according to the Royal Swedish Academy of Sciences. Arnold's enzymes allow for more environmentally friendly manufacturing of pharmaceuticals and renewable fuels.
Arnold is only the fifth woman to take home a Nobel Prize in chemistry.
As for Smith, in 1985, he developed the "phage display" method that eventually became a powerful tool to direct the evolution of antibodies. This process works by introducing fragments of an unknown gene into a bacteriophage, or a virus that infects bacteria, which then uses the instructions from the gene to construct a protein building block called a peptide and displays it on its surface. When an antibody, or Y-shaped protein, is added to the mix, it binds to the peptide.
Winter later used this method to direct the evolution of antibodies to create pharmaceutical drugs. He created bacteriophages with billions of different kinds of antibodies displayed on their surfaces. He then found the ones that bound the best to specific proteins and randomly mutated them. He repeated this process again and again, such that the antibody's attachment increased in strength with each cycle.
The first such drug created from this method, adalimumab, was approved in 2002 and is now used to treat rheumatoid arthritis, psoriasis and inflammatory bowel diseases, according to a statement.
This method has been used to create antibodies that can neutralize the toxin that causes anthrax. It also has been shown to slow down an autoimmune disease called lupis, and even cure metastatic cancer. Many other antibodies created in this way are currently in clinical trials, such as those developed to fight Alzheimer's disease, according to the academy.
Editor's Note: This article was updated to clarify that Arnold is the fifth woman to ever receive a Nobel Prize in chemistry.
Originally published on Live Science.
Stay up to date on the latest science news by signing up for our Essentials newsletter.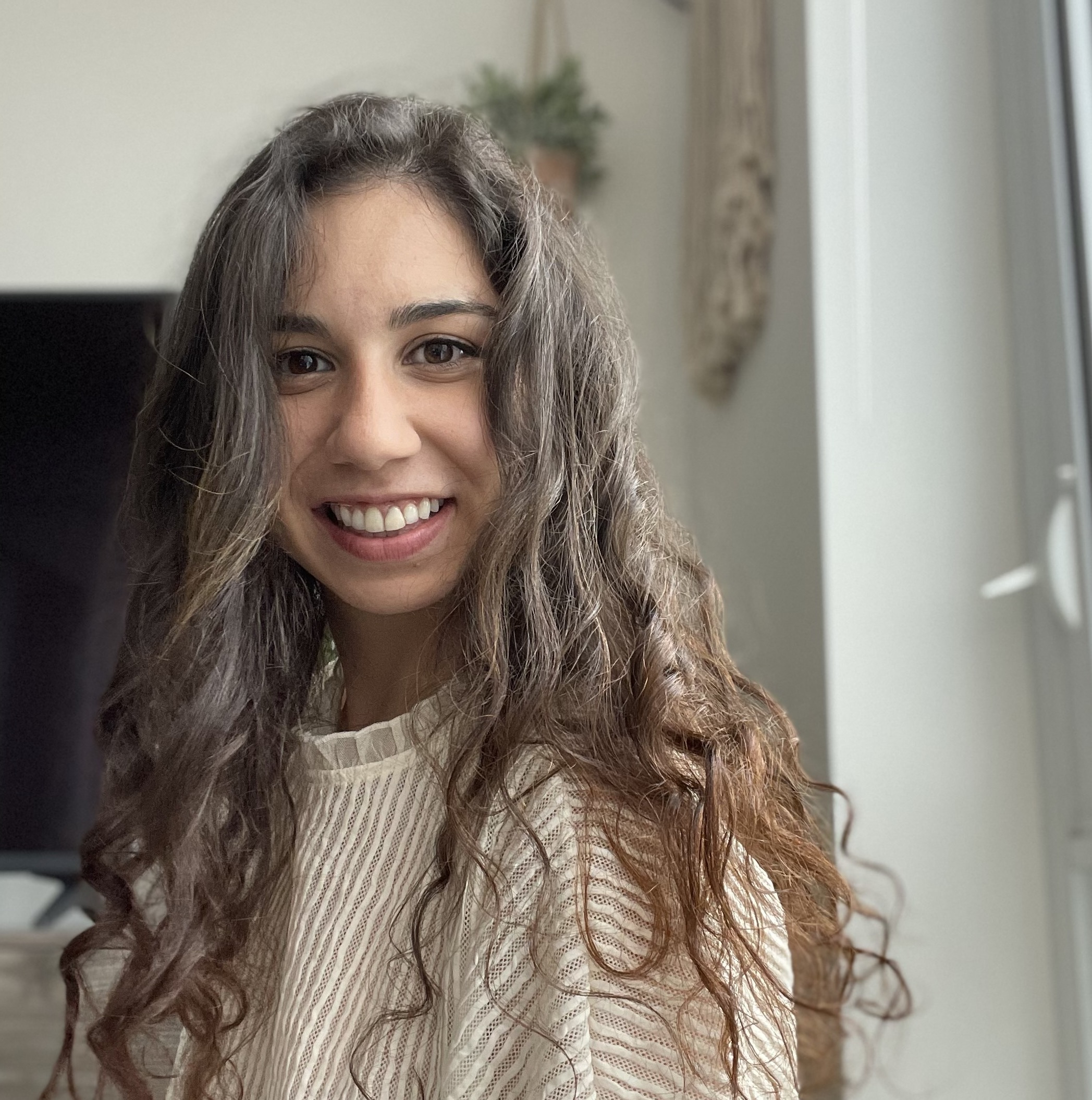 Yasemin is a staff writer at Live Science, covering health, neuroscience and biology. Her work has appeared in Scientific American, Science and the San Jose Mercury News. She has a bachelor's degree in biomedical engineering from the University of Connecticut and a graduate certificate in science communication from the University of California, Santa Cruz.