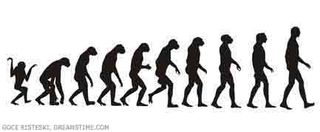 Evolution is among the most substantiated concepts in science and is the unifying theory of biological science. Charles Darwin co-originated, with Alfred Russel Wallace, the theory of evolution by natural selection. His masterwork, the 1859 "Origin of Species," offered ample evidence for evolution having occurred, as well as the first strong explanation for its mechanism, natural selection. Modern evolutionary theory incorporates these concepts: species change over time; genetic mutations are responsible for the changes; individuals with beneficial genetic mutations will survive preferentially compared with their competitors, in a process known as natural selection; those successful individuals' more numerous offspring will spread the beneficial genetic constructs throughout the population; when enough genetic changes reproductively isolate a population, that population has become a new species. Here you'll find news and information on evolution and the battle with proponents of so-called creation science.
Stay up to date on the latest science news by signing up for our Essentials newsletter.
Thank you for signing up to Live Science. You will receive a verification email shortly.
There was a problem. Please refresh the page and try again.