The 20 Costliest, Most Destructive Hurricanes to Hit the US
Deadly and expensive
It's too soon to say how much damage Hurricane Harvey inflicted on Houston in late August, but the total will likely be astounding.
Harvey will hardly be the first storm to cause destruction, however: Since 1965, at least 27 hurricanes have each resulted in damages of $1 billion or more, according to the National Oceanic and Atmospheric Administration (NOAA).
In a 2011 report, NOAA tallied "the deadliest, costliest and most intense" hurricanes to hit the United States from 1851 to 2010. These tallies are not adjusted for inflation but show just how expensive these storms can be.
Read on to see the 20 costliest and most damaging hurricanes to hit the United States in recorded history, according to NOAA.
No. 20: Agnes, 1972
Agnes, the first named storm of the 1972 hurricane season, reached hurricane strength on June 18, over the Gulf of Mexico. It made landfall on June 19 in Florida as a Category 1 hurricane with wind speeds measuring 74 mph (119 km/h), but its impact grew more dramatic after it traveled northward. On June 23, Agnes combined with a low-pressure system to bring drenching rainfall of up to 14 inches (35 centimeters) to states along the U.S.' northeastern coast, with up to 19 inches (48 cm) soaking parts of western Pennsylvania.
Though Agnes was considered a "weak" storm by hurricane standards, the damage caused by its floodwaters was considerable. By the time the storm dissipated, on June 25, severe flooding from the Carolinas to New York had caused 122 deaths and made Agnes the costliest hurricane to date.
Total damage: $2.1 billion
Original article on .
No. 19: Frederic, 1979
Frederic made landfall on Dauphin Island, Alabama, on Sept. 12, 1979, as a Category 3 hurricane, with peak wind speeds of 145 mph (233 km/h). The storm's high-speed gusts downed trees and destroyed structures across Alabama and Mississippi, leading to blocked roads and causing power outages that lasted for weeks in some areas. A storm surge of 12 to 15 feet (4 to 5 m) caused damage to buildings that extended for 80 miles (129 km) along the Alabama coast.
Approximately 500,000 people were evacuated from the central Gulf Coast region ahead of the hurricane. Though the storm caused five deaths, a report generated Sept. 13, 1979, by NOAA praised agencies and volunteers for the evacuation efforts responsible for keeping many people safe, saying that their actions "undoubtedly saved hundreds of lives."
Total damage: $2.3 billion
No. 18: Dennis, 2005
Dennis roared into Cuba on July 8, 2005, with winds gusting up to 145 mph (233 km/h). It weakened briefly, but then regained hurricane strength over the Gulf of Mexico. It touched down in western Florida on July 10 as a Category 3 hurricane, with peak wind speeds of 121 mph (195 km/h). After crossing into southwestern Alabama, Dennis weakened to a tropical storm and continued northward.
The relatively small and fast-moving storm produced less rainfall than other major hurricanes, averaging about 3 to 5 inches (8 to 12 cm) in most of the region it affected. Much of northwest Florida's cotton crop suffered damage due to high winds and rain, and two U.S. Air Force bases in Florida reported storm damage totaling more than half a billion dollars, the NWS reported. Three people died as a result of the storm, and their deaths were due to improper use of electrical generators, according to the NWS.
Total damage $2.55 billion
No. 17: Georges, 1998
Over Georges' 17-day life span, the storm made landfall seven times from the Caribbean to Mississippi and caused 602 deaths, mostly in Haiti and the Dominican Republic, according to a report produced by the National Hurricane Center.
Georges struck Key West, Florida, on Sept. 25, 1998, as a Category 2 hurricane, with maximum wind speeds of 104 mph (167 km/h). The storm maintained Category 2 strength as it moved through the Gulf of Mexico to make landfall again in Alabama on Sept. 28, with gusts reaching speeds of 110 mph (177 km/h). It brought storm surges that reached heights of 12 feet (4 m) in Alabama, and up to 10 feet (3 m) in Florida, and dumped rainfall measuring an average of 10 to 20 inches (25 to 51 cm) over southern Mississippi and Alabama, leading to widespread river flooding that inundated homes and led to evacuations.
Agricultural devastation in the affected regions was significant; entire crops of soybeans, cotton and pecans were almost completely wiped out, the NWS reported.
Total damage: $2.77 billion
No. 16: Fran, 1996
Hurricane Fran, the second major hurricane to strike North Carolina during the 1996 hurricane season, caused so much damage that its name was officially retired from the hurricane name list, according to the NWS. Though North Carolina bore the brunt of the storm's damage, Fran also affected states from South Carolina to Ohio, and extended eastward into Pennsylvania and Maryland.
Fran made landfall at Cape Fear, North Carolina, on Sept. 5, 1996, with sustained wind speeds of 115 mph (185 km/h) that later peaked at 137 mph (220 km/h), battering a region already reeling from Bertha, a Category 2 hurricane that struck two months earlier.
In North Carolina, storm surges measuring as high as 12 feet (4 m) eroded the coastline, washed away beaches and destroyed buildings along the waterfront. Winds downed trees and knocked out power lines, leaving millions of people without electricity. Flooding in Virginia closed roads, destroyed hundreds of homes, and left more than 400,000 people without power. The storm caused 26 deaths, most of which were the result of falling trees, the NWS reported.
Total damage: $4.16 billion
No. 15: Gustav, 2008
Gustav formed in the Caribbean as a tropical storm on Aug. 25, 2008, reaching hurricane strength as it hurtled toward Louisiana. An estimated 1.9 million people evacuated southern Louisiana between Aug. 29 and Aug. 31 in anticipation of Gustav, the NWS reported.
The storm made landfall in Louisiana on Sept. 1 as a Category 2 hurricane. Gustav's sustained wind speeds of 110 mph (177 km/h) toppled trees and power lines, damaging homes and other structures, and causing the deaths of three people. Storm surges flooded parts of Mississippi and Louisiana, reaching heights of 12 feet (4 m), and heavy rains soaked the region, with reports of 8 to 11 inches (20 to 28 cm) falling between Aug. 31 and Sept. 3.
Total damage: $4.62 billion
No. 14: Opal, 1995
Falling trees caused by Hurricane Opal killed nine people in the U.S., and the storm's heavy rains and flooding claimed the lives of 50 people in Mexico and Guatemala.
Opal became a hurricane on Oct. 2, 1995, making landfall in Florida on Oct. 4 as a Category 3 hurricane with gusts reaching 115 mph (185 km/h). Alarmed by Opal's rapid intensification on the morning of Oct. 4, thousands of Gulf Coast residents evacuated all at once, leading to gridlock on major highways. Storm surges reached heights of 10 to 15 feet (3 to 5 m), destroying and damaging more than 1,000 homes and nearly 1,000 boats, and devastating infrastructure in coastal Florida.
Strong winds also damaged and destroyed properties in southern Alabama, and caused an estimated $25 million in damage to trees in the Conecuh National Forest in Andalusia, Alabama.
Total damage: $5.14 billion
No. 13: Isabel, 2003
Isabel struck the U.S. on Sept. 18, 2003, making landfall in North Carolina as a Category 2 hurricane with sustained winds close to 100 mph (161 km/h), and bringing storm surges of up to 8 feet (2.4 m) high that flooded rivers, destroying and damaging homes and other buildings.
The storm caused 51 deaths, and a combination of strong winds and ground saturated by rainfall led to numerous toppled trees and power lines, leaving over 4 million people without electricity.
Total damage: $5.37 billion
No. 12: Floyd, 1999
Floyd, a large and intense hurricane, made landfall at Cape Fear, North Carolina, on Sept. 16, 1999. After touching down as a Category 2 hurricane with maximum winds of 105 mph (169 km/h) and a storm surge reaching 15 feet (5 m), Floyd traveled north over North Carolina and southeastern Virginia, briefly returned to the Atlantic, and reached Long Island, New York, on Sept. 17.
As much as 15 to 20 inches (38 to 51 cm) of rainfall drenched parts of North Carolina and Virginia, according to the NWS. The new rainfall swelled existing rain accumulations deposited by a tropical storm two weeks earlier, leading to catastrophic and widespread flooding.
Floyd also produced at least 10 tornadoes in North Carolina, and was responsible for 56 deaths in the U.S.
Total damage: $6.9 billion
No. 11: Hugo, 1989
Hugo passed over the eastern part of Puerto Rico as a Category 4 hurricane on Sept. 19, 1989. It made landfall north of Charleston, South Carolina, on Sept. 22 while still at Category 4 strength, with sustained winds of 104 mph (167 km/h), gusts up to 120 mph (193 km/h) and storm tides of 20 feet (6 m).
Hugo's speed and large size brought powerful winds 200 miles (322 km) inland, reaching areas that are usually spared the brunt of coastal hurricanes, with winds gusting up to 100 mph howling through Charlotte, North Carolina, according to the NWS.
Total damage: $7 billion
Stay up to date on the latest science news by signing up for our Essentials newsletter.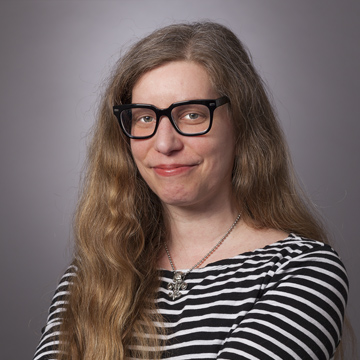 Mindy Weisberger is a Live Science editor for the channels Animals and Planet Earth. She also reports on general science, covering climate change, paleontology, biology, and space. Mindy studied film at Columbia University; prior to Live Science she produced, wrote and directed media for the American Museum of Natural History in New York City. Her videos about dinosaurs, astrophysics, biodiversity and evolution appear in museums and science centers worldwide, earning awards such as the CINE Golden Eagle and the Communicator Award of Excellence. Her writing has also appeared in Scientific American, The Washington Post and How It Works Magazine.