Ebola Returns: 2nd Case of Relapse Raises Questions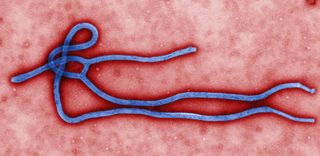 (Image credit: CDC/Cynthia Goldsmith/Public Health Image Library)
Scottish nurse Pauline Cafferkey — who became sick with Ebola about a year ago and recovered, but then became very ill again last week with what may be a relapse of the deadly virus — is now improving.
"Pauline Cafferkey's condition has improved to serious but stable," representatives from London's Royal Free Hospital said in a statement Monday (Oct. 19).
Hospital representatives said on Oct. 9 that the nurse had developed an "unusual late complication" of the virus, and reported last week that she was "critically ill." Cafferkey originally became sick with the disease in 2014 while caring for Ebola patients in Sierra Leone, becoming the United Kingdom's first Ebola patient. The nurse is now being "treated for Ebola in the high-level isolation unit," according to the hospital's statement last week.
Post-Ebola complications have been reported from both the 2014 outbreak and previous ones, Dr. Nahid Bhadelia, an infectious-disease specialist at Boston University, told Live Science. Another health care worker who also became infected while treating patients in Africa, U.S. physician Ian Crozier, has reported that he suffered from hearing loss, back pain, seizures and vision problems since he recovered from Ebola last year. These are the kinds of symptoms many Ebola survivors have, Bhadelia said.
But cases of Ebola relapse, or recurrence — severe, sudden illness associated with the detection of the virus in the body — are different from these complications, said Dr. Jesse Goodman, an infectious-disease expert at Georgetown University. Cafferkey's case is the second documented instance of probable viral relapse in a recovered Ebola patient, Goodman said. [The 9 Deadliest Viruses on Earth]
The other case was Crozier, Goodman said. Nine weeks after Crozier's blood was found to be Ebola-free, he suffered severe inflammation (uveitis) of his left eye. Tests of the fluid within the eye revealed that the Ebola virus was still there, and replicating.
The distinction between "complications" and "relapse" is somewhat blurry, Goodman said. After the acute infection subsides, Ebola seems to persist in several parts of the body where the immune system is less active, such as the eye, where Crozier's Ebola flared up; the brain; the placenta; and the testes, Bhadelia said.
It's possible that the rare cases of relapse, as well as the more common post-Ebola complications, could be related to the lingering virus, Goodman said.
Disease relapse
Although little is known about Ebola relapses, other viruses are known to linger in the body and then come back after a person has recovered from an initial infection, Bhadelia said.
For example, varicella-zoster virus (VZV), which causes chicken pox, "hides away in your nerve roots" in a dormant, inactive state, Bhadelia said­­. When the immune system is weakened, either by disease or aging, the virus can reactivate and return as shingles, she said.
Other viruses in the herpesvirus family, which includes VZV, are also known to have this life cycle of infection, latency and reactivation, Bhadelia said.
However, unlike herpesviruses, Ebola and similar viruses that cause hemorrhagic fever have not been previously known to go through phases in which they lie latent, waiting in the body, Goodman said.
"That's part of the reason why everybody's so surprised" by the cases of Crozier and Cafferkey, in whom the Ebola virus seems to have hidden away and then returned, he said.
New questions
The big question that remains is how frequently relapses may occur among the tens of thousands of Ebola survivors in West Africa, Bhadelia said.
The two cases of probable relapse "tell us that this can happen," but not how frequently, Goodman said. "It's likely not to be that common because it hasn't been described in previous outbreaks," he said.
Goodman stressed that these cases of relapse should not be a reason to cast stigma on Ebola survivors because there have been no documented cases of disease transmission as a result of casual contact with Ebola survivors.
"We have no evidence that survivors in general, who may have some small amount of virus in their immune-protected sites, are any threat to the public at all," Bhadelia added.
Editor's note: This article was updated on Oct. 21 so that joint cartilage is no longer listed among the sites in the body where the Ebola virus has been found to persist after a person has recovered from their infection.
Follow Ashley P. Taylor @crenshawseeds. Follow Live Science @livescience, Facebook & Google+. Original article on Live Science.
Stay up to date on the latest science news by signing up for our Essentials newsletter.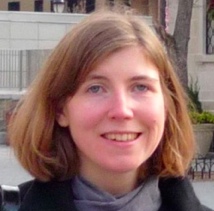 Ashley P. Taylor is a writer based in Brooklyn, New York. As a science writer, she focuses on molecular biology and health, though she enjoys learning about experiments of all kinds. Ashley's work has appeared in Live Science, The New York Times blogs, The Scientist, Yale Medicine and PopularMechanics.com. Ashley studied biology at Oberlin College, worked in several labs and earned a master's degree in science journalism from New York University's Science, Health and Environmental Reporting Program.