Cured Ebola Patient: 'God Saved My Life'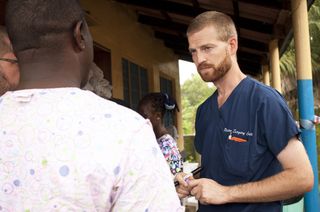 (Image credit: Courtesy of Samaritan's Purse)
Dr. Kent Brantly, an American doctor who contracted the Ebola virus in West Africa, is cured of the disease and was released today from Emory University Hospital in Atlanta, where he had been in an isolation unit for nearly three weeks.
After "thorough testing," physicians at Emory and their colleagues at the Centers for Disease Control and Prevention determined that Brantly had recovered from the Ebola virus disease and can return to his life without posing any public health threat, said Dr. Bruce Ribner, director of Emory's infectious disease unit.
"Today is a miraculous day," Brantly said at a news conference at the hospital today (Aug. 21). "I'm thrilled to be alive, to be well and to be reunited with my family." [Ebola Virus: 5 Things You Should Know]
The other American Ebola patient, Nancy Writebol, was released Tuesday. She has asked for privacy, and is grateful for all the prayers, Brantly said. "When she walked out of the room, all she could say was 'To God be the glory,'" Brantly said.
Writebol and Brantly contracted the Ebola virus while caring for patients in the current Ebola outbreak in West Africa. They were transported to the United States to receive care, becoming the first-ever Ebola patients in the country.
The public's limited knowledge of the Ebola virus, especially in the United States, has created anxiety and concerns about bringing infected people here for treatment, Ribner said. "We understand that there are a lot of questions … However, we cannot let our fears dictate our actions. We must all care," he said.
The insight doctors gained while treating these two patients will help advance the world's understanding of Ebola, and will help patients in other parts of the world, Ribner said. For example, a lack of medical infrastructure in West Africa may prevent doctors there from being able to measure certain effects of the Ebola virus on the body, such as fluids and blood abnormalities. The new insights gained from treating the patients in the United States could lead to better care for all patients.
Brantly moved to Liberia to work with the charity organization Samaritan's Purse last October, before the outset of the Ebola outbreak.
"As a medical missionary, I never imagined myself in this position," he said.
"In March, when we got word that Ebola was in Guinea and had spread to Liberia, we began preparing for the worst." The first Ebola patient arrived at their center in June, and the number of patients increased steadily through the following weeks, Brantly said.
"We took every precaution to protect ourselves from this dreaded disease," Brantly said.
However, on July 23, Brantly started to feel sick. "I woke up feeling under the weather, and then my life took an unexpected turn," he said.
In early August, both Brantly and Writebol were evacuated from Africa and flown to Atlanta, where a medical team was prepared to receive them.
The two were also the first people to receive an experimental drug for Ebola, but it is not clear whether the drug helped their recovery, because there's no prior experience with the drug, Ribner said. "Frankly, we do not know whether it helped them, whether it made no difference or even theoretically if it delayed their recovery."
It is also still unclear how Brantly and Writebol contracted the virus, despite having taking precautions.
Brantly said that he and his family will share more of their story after taking some time to reconnect and regain strength.
Email Bahar Gholipour. Follow Live Science @livescience, Facebook & Google+. Originally published on Live Science.
Stay up to date on the latest science news by signing up for our Essentials newsletter.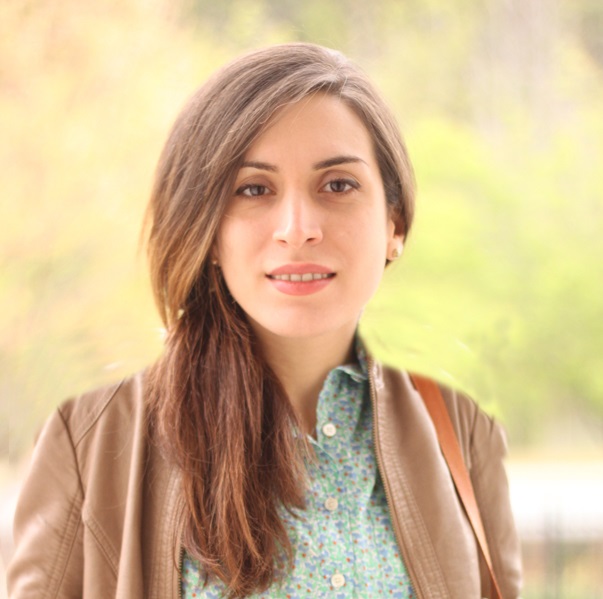 Bahar Gholipour is a staff reporter for Live Science covering neuroscience, odd medical cases and all things health. She holds a Master of Science degree in neuroscience from the École Normale Supérieure (ENS) in Paris, and has done graduate-level work in science journalism at the State University of New York at Stony Brook. She has worked as a research assistant at the Laboratoire de Neurosciences Cognitives at ENS.