Southwest's Earthquake Spike Linked to Injection Wells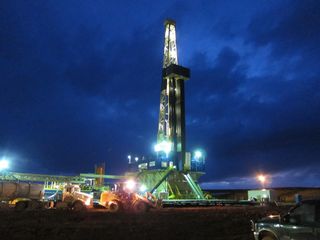 A dramatic increase in earthquakes in a small region of New Mexico and Colorado was triggered by the underground disposal of wastewater, according to a new study from the U.S. Geological Survey (USGS).
There was a 40-fold increase in earthquakes in the area since 2001, compared to over the last three decades, the researchers found. The series of quakes includes Colorado's largest shaker since 1967 — the magnitude-5.3 earthquake that struck Trinidad, Colorado, on Aug. 22, 2011 — which cracked walls and toppled chimneys.
"It's been a pretty remarkable increase in earthquakes," said lead study author Justin Rubinstein, a USGS geophysicist in Menlo Park, California. [The 10 Biggest Earthquakes in History]
Just a handful of high-volume injection wells are responsible for the earthquakes in the region, known as the Raton Basin, according to the study published today (Sept. 15) in the Bulletin of the Seismological Society of America. There is no evidence linking the earthquakes to hydraulic fracturing, Rubinstein said. "I'm not aware of any fracking that's occurring in the area," he told Live Science.
The research adds to growing scientific evidence that high-volume wastewater injection wells cause earthquakes in certain settings. Oklahoma was outpacing California in earthquakes earlier this year — a spike that several previous studies attributed to injection wells. But most of the 680,000 disposal wells in the United States aren't rattling their neighbors.
Many scientists and regulators think monitoring injection wells with seismometers could help quell the strongest shaking, by turning down the volume before big quakes strike. States such as Oklahoma are considering rules to lower pumping volumes when earthquakes start up near wells.
Rubenstein said the injection rates for Raton Basin wells were higher than those at Colorado's Rocky Mountain Arsenal, where geologists first proved in 1967 that pumping fluids underground could trigger earthquakes. One Raton Basin well was forcing more than 480,000 barrels of water (about 57.2 million liters) into the ground per day.
The Raton Basin is a series of contorted rock and coal layers in the Rocky Mountain foothills. Energy companies drilling for methane in the region will sometimes hydraulically fracture, or frack, the rock to help gas and water flow more easily toward wells. Mostly, operators simply pump water out of the coal to force natural gas toward the surface.
The excess groundwater is then pushed back underground via deep disposal wells. The amount of water injected into the basin tripled between 1999 and 2004, according to the Environmental Protection Agency.
As was documented in Oklahoma, earthquake rates in New Mexico and Colorado got a boost when oil and gas companies turned up the tap on their injection wells. The frequency of earthquakes increased shortly after a jump in the number of barrels per day.
The first earthquake swarm hit near Trinidad, Colorado, from August to September 2001. The remote region was rattled by 11 magnitude-3 earthquakes and two magnitude-4 earthquakes in a month. The researchers pinned the blame on a single high-volume injection well.
Another seismic spike started 10 years later, between August and September 2011. The swarm culminated in the region's largest earthquake in decades, the magnitude-5.3 Trinidad earthquake. Two adjacent injection wells were blamed for this quake cluster, according to the study.
Small earthquakes continued to strike the region occasionally after each quake cluster died down. Since 2001, there have been 16 earthquakes larger than magnitude-3.8 in the Raton Basin, compared to only one in the previous 30 years, the researchers said. All of these quakes occurred within 3.1 miles (5 kilometers) of wastewater injection wells.
"The earthquakes are centered right on these injection wells," Rubinstein said.
Email Becky Oskin or follow her @beckyoskin. Follow us @livescience, Facebook & Google+. Original article on Live Science.
Stay up to date on the latest science news by signing up for our Essentials newsletter.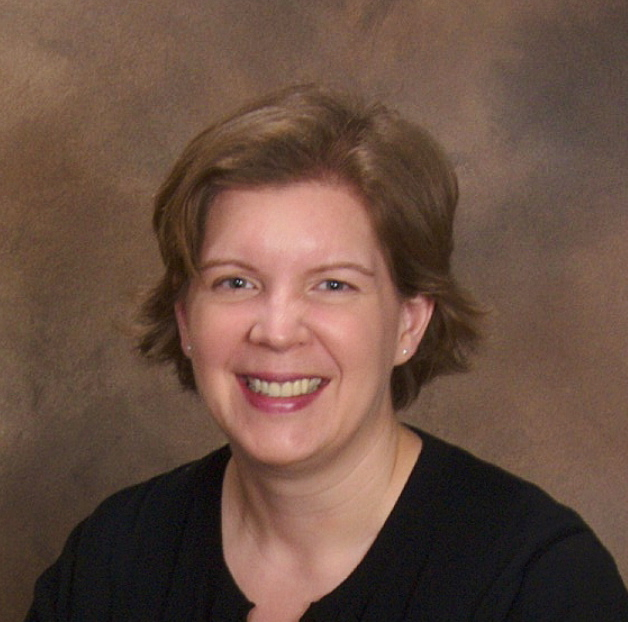 Becky Oskin covers Earth science, climate change and space, as well as general science topics. Becky was a science reporter at Live Science and The Pasadena Star-News; she has freelanced for New Scientist and the American Institute of Physics. She earned a master's degree in geology from Caltech, a bachelor's degree from Washington State University, and a graduate certificate in science writing from the University of California, Santa Cruz.