Even in Deepwater Canyons, America's Corals At Risk (Op-Ed)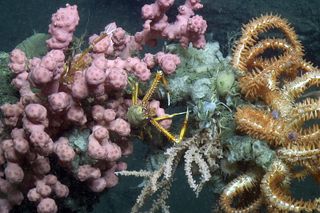 (Image credit: Deepwater Canyons 2013-Pathways to the Abyss; NOAA-OER/BOEM/USGS)
Ali Chase is a senior ocean policy analyst at the NRDC. She contributed this article to Live Science's Expert Voices: Op-Ed & Insights.
At the beach this summer, gazing out over the waves from the shoreline, it's hard to imagine the underwater world that lies just below the blue expanse: Partly because it's so other-worldy, and partly because we just don't know very much about it. Scientific exploration into the ocean's depths reveals new discoveries every day, and researchers at the U.S. National Oceanic and Atmospheric Administration (NOAA) are at the forefront on this work. Take a look at the incredible images from some of their recent dives off the Atlantic Coast:
These amazing gardens of deep-sea coral communities, in Dr. Seuss-like shapes and colors, are a sanctuary for marine life. They serve as a nursery for young fish and crustaceans, and shelter a range of sea life seeking a safe haven from threats that lie in the open waters of the deep sea.
However, the Atlantic's deep-sea coral communities are at risk. They are highly vulnerable to harm from fishing gear, such as trawlers that pull their fishing nets along the bottom of the ocean. Most deep-sea corals are very slow-growing, so once they're cut down, that habitat remains destroyed for a very long time. In fact, one pass of trawl gear can destroy corals that have been growing for hundreds, even thousands, of years.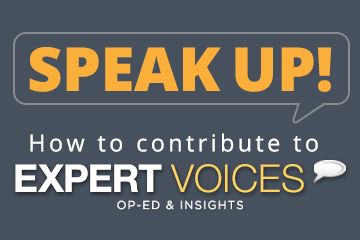 The public now has an opportunity to help protect these ocean oases. On Monday, the Mid-Atlantic Fishery Management Council, made up of federal officials and state representatives from New York, New Jersey, Delaware, Pennsylvania, Maryland, Virginia and North Carolina, took an historic step forward to adopt protections for the region's unique, ecologically important and highly vulnerable deep-sea coral communities. The council released a full array of options for deep-sea coral protections and will soon ask the public to weigh in on the best ways to preserve these ecosystems. [New Hope For Corals?]
This is the moment to act on the issue. Because of their depth and rugged topography, the deep-sea coral communities off the Atlantic coast have been largely sheltered from harmful bottom trawling. But as traditional fish species become overfished or markets change, fishing will continue to move into deeper waters and more difficult terrain.
We have a unique window to protect the deep-sea corals and the ecosystems they help support before irreversible damage is done. The council should protect against the use of damaging fishing gear in both discrete coral protection zones, which would safeguard particularly high-value coral habitat like submarine canyons, and broad coral protection zones, which would provide a level of protection for deeper areas in the region until it is determined that coral communities are not present in these areas.
NRDC is working to ensure that these incredible resources are protected for the future. Public hearings to discuss the Council's proposed protections will be held this fall — it is important that every voice is heard.
Author's Note: To learn more about the corals off the Atlantic coast, view NRDC's site on ocean canyons.
Follow all of the Expert Voices issues and debates — and become part of the discussion — on Facebook, Twitter and Google +. The views expressed are those of the author and do not necessarily reflect the views of the publisher. This version of the article was originally published on Live Science.
Stay up to date on the latest science news by signing up for our Essentials newsletter.