Jeff Nesbit (opens in new tab) was the director of public affairs for two prominent federal science agencies. This article was adapted from one that first appeared in U.S. News & World Report. Nesbit contributed the article to Live Science's Expert Voices: Op-Ed & Insights.
The numbers are so large, it's actually hard to imagine. Globally, tens of millions of passports have been stolen or lost in the past 13 years. The names on those stolen or lost passports are sitting there, readily available, in an Interpol database. Any police or security agencies can check them, or access them.
But virtually no governments — other than the United States, to some extent, and a small handful of other governments — track them with their own police efforts.
So, it came as a surprise when Interpol told reporters last week that at least two of the passengers aboard the missing Malaysia Airlines plane, which several countries are now searching for, are traveling with stolen passports (Austrian and Italian, both stolen in Thailand). That mystery deepened Monday, when CNN reported that the tickets secured with those stolen passports were purchased by an Iranian man buying them for friends.
But, it is even more surprising is that this is, apparently, common — and not all that hard to do. In fact, Interpol said that because no one had ever checked these two stolen passports, they couldn't be sure how many other times they'd been used to board a flight internationally.
"No checks of the Austrian and Italian passports were made by any country between the time they were entered into Interpol's database and the departure of flight MH 370," it said in a Mar. 9, 2014, statement. "At this time, Interpol is therefore unable to determine on how many other occasions these passports were used to board flights or cross borders."
In an age where the national security agencies of the world's superpowers have the ability and willingness to troll through billions of mobile devices, emails and text messages and literally find needles in massive "big data" haystacks, 40 million passports were physically stolen or lost, went into the Interpol database where anyone can search for them — and they are routinely ignored.
Other people — using those stolen or lost passports, which are easily altered and doctored — then board airplanes and fly around the world. Meanwhile, the vast, overwhelming majority of law-abiding citizens in all of these countries, flying on all of these airlines, take off their belts and shoes, strip down for scanners and then wait in line for hours to be screened.
The reason for this disconnect, it seems, is that it's too much work for governments to actually use and share the Interpol data. Nevermind that it's readily available, and that it should be obvious that someone using a stolen or lost passport to board an airplane might pose a greater security threat than the mother with three screaming kids who has to take 15 minutes to get her family through security at an airport.
What is actually a bit harder to fathom is that this sort of threat — using passports and visas that mask obvious red flags — is precisely what happened 13 years ago when terrorists boarded planes involved in the 9/11 attacks. And yet fake passports are still being used to board international flights.
So why is this still occurring, given that security agencies know what an actual threat it poses?
It's because every government likes to do its own thing, in its own way — and create its own watch list. Just as it's difficult to reach global agreements in areas ranging from climate change mitigation to fair trade, it turns out that governments don't like to share information and track things like stolen or lost passports.
Despite the presence of the Interpol database reporting the names of the stolen and lost passports, very few countries have incorporated that global database system into their national-security screening efforts.
When someone shows up to travel on a stolen passport in most countries, the name on that stolen passport isn't in that particular country's security-tracking system — and there is no mechanism for checking it automatically against the Interpol database.
In other words, the passport looks real; there's no national stolen passport database cross-checked against Interpol available; that passport is often recognized as the sole proof of identity for most screening sites; so there is no effective way to determine if it is, in fact, a stolen passport.
Furthermore, given this landscape, it's impossible to determine how many of those tens of millions of stolen or lost passports in the past decade or so have been altered and used on flights — despite the clear implications from the 9/11 attacks.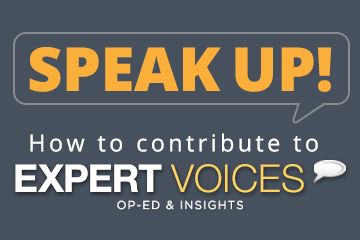 Interpol, for its part, has sure been trying hard to get everyone to pay attention to the problem. Just two weeks before the Malaysia Airlines search triggered news coverage of the two passengers aboard with stolen passports, Interpol's chief had warned at a global conference that preventing the use of stolen passports by terrorists and criminals was the key to global security.
Despite the fact that Interpol's Stolen and Lost Travel Documents (STLD) database now has 40 million records from 167 countries, Interpol Secretary General Ronald Noble told the ID WORLD Summit that very few countries actually use it.
"The bad news is that, despite being incredibly cost-effective and deployable to virtually anywhere in the world, only a handful of countries are systematically using STLD to screen travelers," Noble said on Feb. 24, 12 days before the Malaysia Airlines disappearance. "The result is a major gap in our global security apparatus that is left vulnerable to exploitation by criminals and terrorists."
Interpol has developed an initiative that private sector industries (banking, travel and hotel) can use to screen documents against their STLD database. But that's just the private sector, and doesn't deal with government screening efforts. Interpol also plans to open a public-private cyber threats center in Singapore later this year that could make it easier to share information.
The Malaysia Airlines search has, sadly, created a spotlight for the problem.
This is a situation we had hoped never to see," Noble said in the March 9 statement. "For years, Interpol has asked why should countries wait for a tragedy to put prudent security measures in place at border and boarding gates.
"Now, we have a real case where the world is speculating whether the stolen passport holders were terrorists," he added, "while Interpol is asking why only a handful of countries worldwide are caking care to make sure that persons possessing stolen passports are not boarding international flights."
So, for now at least, it seems as if stolen and lost passports are likely to remain the weak link in security screening at most airports around the world — just as they were 13 years ago when 9/11 occurred.
Nesbit's most recent Op-Ed was "A Quarter of Americans Think the Sun Orbits the Earth . . . Sigh." This Op-Ed was adapted from "A No-Fly List No One Bothers to Check," which first appeared in Nesbit's column At the Edge in U.S. News & World Report. The views expressed are those of the author and do not necessarily reflect the views of the publisher. This version of the article was originally published on Live Science.