Child Obesity Rates Lower in Communities with Casinos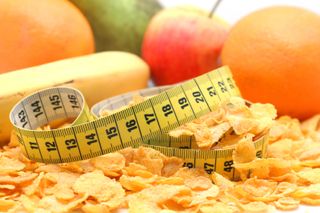 (Image credit: Ross Toro, LiveScience Contributor)
Communities that open or expand a casino see a drop in the percentage of children who are obese or overweight, according to a new study of casinos in American Indian communities.
The link likely stems from the increase in economic resources that follows a casino opening, the researchers said in their findings, detailed today (March 4) in the journal JAMA.
"We speculate that casinos would boost family incomes, and having a higher income might make it easier to buy healthful food, and it might make it easier to engage in leisure time activities," said study researcher Jessica Jones-Smith, a professor at Johns Hopkins Bloomberg School of Public Health. She noted that further research is needed to examine the mechanism behind the link.
Aside from the income increases for families, casinos also put more money into the community in general, Jones-Smith said. These businesses may help tribes afford recreation centers, parks, playing fields or community centers — resources that can also promote a healthier lifestyle, she said.
In the study, the researchers measured the body mass index (BMI) of American Indian children in 117 school districts that included Californian tribal lands between 2001 and 2012. Researchers compared districts in which a casino either opened or expanded with districts that didn't have a casino open or expand. The team also examined economic factors, such as per capita annual income and poverty rates.
The researchers found that every new casino slot machine per capita was associated with an increase in per capita annual income and reduced poverty, as well as decreased rates of children who were overweight and obese.
Other experts noted that the link between higher obesity rates and lower incomes is well established. "A casino in every neighborhood is not the answer, but increasing family income and removing other pressures that reduce the capacity of families to invest in their children should be part of the solution" to children's health problems that are linked with poverty, Dr. Neal Halfon, a professor at the University of California, Los Angeles who was not involved in the research, wrote in an editorial accompanying the study in JAMA.
Previous research has also shown a link between poverty and obesity in the United States. "In contrast to international trends, people in America who live in the most poverty-dense counties are those most prone to obesity," wrote James A. Levine of Mayo Clinic in the journal Diabetes in November 2011.
Follow Agata Blaszczak-Boxe on Twitter. Follow Live Science @livescience, Facebook & Google+. Original article on Live Science.
Stay up to date on the latest science news by signing up for our Essentials newsletter.