Secretive Group Calls for 'Guerrilla Warfare' on EPA (Op-Ed)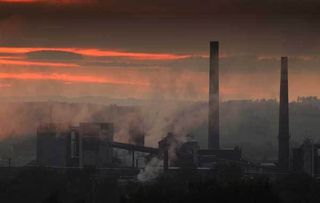 (Image credit: Viktor Fiker | Dreamstime)
Aliya Haq, a water and climate policy advocate at the Natural Resources Defense Council (NRDC), contributed this article to LiveScience's Expert Voices: Op-Ed & Insights.
The American Legislative Exchange Council (ALEC), a clandestine network of corporations and conservative state lawmakers, had its annual "policy summit" last week in Washington, D.C. The group held a special session to discuss upcoming U.S. Environmental Protection Agency (EPA) carbon-pollution standards for power plants. According to reports, ALEC members and industry lawyers encouraged state legislators to limit their states' cooperation with EPA, and even to engage in "guerrilla warfare" to weaken the agency's ability to reduce carbon pollution.
Participants in the closed-door ALEC Environment Task Force meeting at the summit also discussed two draft resolutions to obstruct EPA's carbon pollution standards. InsideEPA reported that ALEC had voted to approve the two model resolutions. These resolutions, when introduced by ALEC members in state legislatures next year, will bear no mark of the corporations that designed them in the ALEC Task Force.
While it is known that American Electric Power chairs that ALEC task force, the current list of corporate members is secret. However, thanks to leaked internal ALEC documents, environmental advocates know the 2011 corporate member participants. They include American Coalition for Clean Coal Electricity (ACCCE), American Electric Power Company, American Gas Association, American Petroleum Institute, BP, Duke Energy Corporation, Edison Electric Institute, Exxon Mobil Corporation and Peabody Energy.
ALEC claims it is increasing its transparency, but old habits die hard (if they die at all). Several reporters were refused entry into the conference, including Dana Milbank of The Washington Post and Andy Kroll of Mother Jones. A few handpicked media outlets were allowed to attend the large plenary sessions, but not the task force meetings between lawmakers and corporations.
Considering ALEC is an organization for elected officials, these closed-door sessions — with industries that contribute much of the nation's pollution — are troubling. If corporations lobby elected state officials to obstruct health and safety protections that affect the public, citizens should know which corporations are talking with their representatives and why.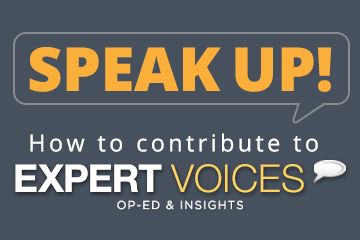 InsideEPA gained access to parts of the meeting, including the special ALEC workshop on EPA power-plant standards. Peter Glaser, a Washington, D.C., lawyer representing electric utilities, coal producers and other large, corporate energy clients, encouraged state lawmakers and industry members to engage in "guerrilla warfare" against EPA to weaken carbon-pollution standards on power plants.
"Keep banging on pots and pans. Make noise," urged the Washington lawyer. A representative from the National Association of Manufacturers (NAM) also spoke at the ALEC workshop against EPA power-plant rules. NAM is a major association of industries, including coal, oil and electric utility corporations, and has a long-standing opposition to limiting carbon pollution and countering climate change.
Last week, The Guardian published dozens of pages of secret ALEC documents and broke several excellent stories on ALEC, including a piece detailing more of the group's anti-environmental agenda for 2014. In addition to attempting to hinder EPA action, the secretive organization will continue its attacks on state renewable energy policies. It will also begin to attack net-metering policies that allow rooftop solar panel owners to recover costs by selling their excess electricity to utilities.
Despite ALEC's attempts to keep journalists out of their affairs, the group's agenda has been exposed. Let's hope that reasonable state lawmakers ignore ALEC's calls for warfare, and let their governors and state agencies engage constructively with EPA to clean up carbon pollution.
The views expressed are those of the author and do not necessarily reflect the views of the publisher. This article was originally published on LiveScience.
Stay up to date on the latest science news by signing up for our Essentials newsletter.