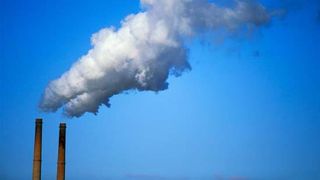 The world is on track to emit record levels of carbon dioxide this year, according to a new report announced yesterday (Nov. 18).
The study, to be published in a forthcoming issue of the journal Earth System Science Data Discussions, found that the world is set to emit nearly 40 billion tons (36 billion metric tons) of carbon dioxide by the end of 2013.
The estimate represents a 2.1 percent increase over last year's emissions levels, and a 61 percent increase over 1990 levels.
Earth is heating up, and there is scientific consensus that human activity — via the emissions of heat-trapping greenhouse gases, such as methane and carbon dioxide — is the main culprit for global warming. [8 Ways Global Warming Is Already Changing the World]
"Emissions must fall substantially and rapidly if we are to limit global climate change to below 2 degrees [Celsius]," study co-author Corinne Le Quéré, of the Tyndall Centre for Climate Change Research at the University of East Anglia in England, said in a statement. "Additional emissions every year cause further warming and climate change."
At the 2009 United Nations Climate Change Conference in Copenhagen, climate researchers agreed that keeping the increase in Earth's average below 2 degrees Celsius (3.6 degrees Fahrenheit) would mitigate the most dangerous aspects of climate change.
Biggest emitters
The new study used 2012 carbon-emissions-levels data from energy production combined with estimates of the world's gross domestic product (GDP) in 2013 to project 2013 carbon-dioxide emissions levels.
The researchers found that China was the biggest contributor to emissions in 2012, followed by the United States, the European Union and India. But China and India, developing nations with rapidly growing economies, showed the biggest increase in their carbon emissions.
"Energy growth in places where economic growth is strongest is being driven largely by fossil energy and, very largely, by coal," said A.J. Simon, an energy researcher at Lawrence Livermore National Laboratory in California who was not involved in the study.
Some of those carbon emissions are outsourced from wealthier nations that have moved manufacturing centers to poorer countries.
"That does raise the standard of living for a lot of the people who take those jobs, but it also absolutely pushes up the energy use in those countries," Simon told LiveScience.
Lower U.S. tally
U.S. carbon-dioxide emissions decreased by 3.7 percent in 2012, in part because the economy has been in a slump for several years and the country has shifted from producing coal-fired power to energy fueled by burning natural gas, which emits less carbon dioxide. Cars have also been getting more fuel-efficient, Simon said.
Still, the United States has the largest per capita emissions in the world: Each person in the United States has a carbon footprint of 17.6 tons (16 metric tons), compared to just 2 tons (1.8 metric tons) for people in India, the study found. U.S. carbon-dioxide emissions from January through July of this year were at 3.13 trillion tons, according to the U.S. Energy Information Administration, up slightly from the 3.064 trillion tons emitted during the same period in 2012.
In 2012, about 43 percent of the global carbon emissions came from burning coal, and 33 percent came from oil. Another 18 percent came from natural gas, and deforestation was responsible for another 8 percent of the emissions.
As part of their work, the researchers also created an online atlas to reveal the biggest carbon-dioxide emitters by country in 2012.
Unless there are strong incentives put in place to curb carbon-dioxide emissions, they are likely to continue to grow in the future, Simon told LiveScience.
Follow Tia Ghose on Twitter and Google+. Follow LiveScience @livescience, Facebook & Google+. Original article on LiveScience.
Stay up to date on the latest science news by signing up for our Essentials newsletter.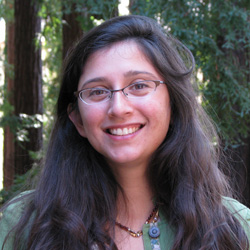 Tia is the managing editor and was previously a senior writer for Live Science. Her work has appeared in Scientific American, Wired.com and other outlets. She holds a master's degree in bioengineering from the University of Washington, a graduate certificate in science writing from UC Santa Cruz and a bachelor's degree in mechanical engineering from the University of Texas at Austin. Tia was part of a team at the Milwaukee Journal Sentinel that published the Empty Cradles series on preterm births, which won multiple awards, including the 2012 Casey Medal for Meritorious Journalism.