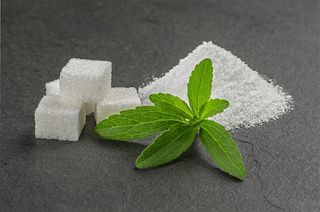 (Image credit: <a href='http://www.shutterstock.com/pic.mhtml?id=116155354&src=id'>Stevia plant and powder</a> via Shutterstock)
Stevia is perhaps unique among food ingredients because it's most valued for what it doesn't do. It doesn't add calories. Unlike other sugar substitutes, stevia is derived from a plant. There is some question as to its effectiveness as a weight loss aid or as a helpful diet measure for diabetics.
The stevia plant is part of the Asteraceae family, related to the daisy and ragweed. Several stevia species called candyleaf are native to New Mexico, Arizona and Texas. But the prized species, Stevia rebaudiana (Bertoni), grows in Paraguay and Brazil, where people have used leaves from the stevia bush to sweeten food for hundreds of years.
Moises Santiago Bertoni, an Italian botanist, is often credited with the discovery of stevia in the late 1800s, even though the native Guarani people had used it for centuries. Known as kaa-he (or sweet herb) by the native population, the leaves of the plant had many uses. In traditional medicine in these regions, stevia served as a treatment for burns, colic, stomach problems and sometimes as a contraceptive. The leaves were also chewed on their own as a sweet treat.
It took Bertoni over a decade to find the actual plant, leading him to initially describe the plant as very rare. About the same time, more farms started growing and harvesting the stevia plant. Stevia quickly went from growing in the wild in certain areas to being a widely available herb.
Sugar substitute
Today, stevia is part of the sugar substitute market. According to the Federal Food and Drug Administration (FDA) high-purity steviol glycosides, an extract of the stevia plant, is considered generally safe for use in food. On the other hand, the FDA stated that stevia leaf and crude stevia extracts are not generally recognized as safe (GRAS) and do not have FDA approval for use in food.
The U.S. Department of Agriculture estimates Americans added more sugar to their diet every year since the 1970s until 2000. When Americans dropped the added sugar, they turned to sugar-like extracts. The sugar substitute market was estimated to be worth $13.26 billion in 2015, according an analysis by Markets and Markets research firm. The firm projected that the market would reach $16.5 billion by 2020.
Just 18 percent of U.S. adults used low- or no-calorie sweeteners in 2000. Now, 24 percent of adults and 12 percent of children use the sugar substitutes, according to a 2012 review in the American Journal of Clinical Nutrition.
Does stevia work?
Stevia has no calories, and it is 200 times sweeter than sugar in the same concentration. Other studies suggest stevia might have extra health benefits.
According to a 2017 article in the Journal of Medicinal Food, stevia has potential for treating endocrine diseases, such as obesity, diabetes and hypertension, but that more research is needed.
Other studies also suggest stevia could benefit people with Type 2 diabetes, but Catherine Ulbricht, senior pharmacist at Massachusetts General Hospital in Boston and co-founder of Natural Standard Research Collaboration, says more research is needed. Her group reviews evidence on herbs and supplements.
"Available research is promising for the use of stevia in hypertension," said Ulbricht. Ulbricht said Natural Standard gave stevia a "grade B for efficacy" in lowering blood pressure.
A no-calorie source of sweetness is an obvious diet solution in theory. But a few studies show that replacing sugar with artificial or low-calorie sweeteners may not ultimately lead to weight loss in real life.
A 2004 study in rats found low-calorie sweeteners led the animals to overeat, possibly because of a mismatch between the perceived sweetness and the expected calories from sugar, according to the paper in the International Journal of Obesity and Related Metabolic Disorders. The author of that study later argued that people who use artificial sweeteners may suffer health problems associated with excess sugar, including metabolic syndrome, which can be a precursor to diabetes.
"A number of studies suggest people who regularly consume ASB [artificially sweetened beverages] are at increased risk compared with those that do not consume ASB," Dr. Susan E. Swithers said in a 2013 opinion letter in the journal Trends in Endocrinology and Metabolism.
Yet there is also evidence that stevia does nothing to change eating habits or hurt metabolism in the short term. A 2010 study in the journal Appetite tested several artificial sweeteners against sugar and each other in 19 lean people and 12 obese people.
The study found people did not overeat after consuming a meal made with stevia instead of sugar. Their blood sugar was lower after a meal made with stevia than after eating a meal with sugar, and eating food with stevia resulted in lower insulin levels than eating either sucrose and aspartame.
Yet another study published in an issue of the International Journal of Obesity, Dec. 13, 2016, found that after eating no-calorie sweeteners, such as stevia, test subject's blood sugar spiked much more than when they ate real sugar. Though, when using a zero-calorie sweetener, the subjects didn't consume any more calories than when regular sugar was consumed. "The energy 'saved' from replacing sugar with non-nutritive sweetener was fully compensated for at subsequent meals in the current study," Siew Ling Tey, who was a study researcher and is at the Agency for Science, Technology and Research (A*STAR) in Singapore, said in a statement.
Is stevia safe?
As mentioned earlier, the question of whether stevia is safe to consume largely depends on what someone means by "stevia." The U.S. Food and Drug Administration has not approved stevia leaves or "crude stevia extracts" for use as food additives. Studies on stevia in those forms raise concerns about the control of blood sugar and effects on the reproductive, cardiovascular, and renal systems, the FDA warns.
However, the FDA has allowed companies to use Rebaudioside A, an isolated chemical from stevia, as a food additive in their sweetener products. The FDA classifies these products, such as Truvia, as GRAS, but, according to the FDA, these products are not stevia. "In general, Rebaudioside A differs from stevia in that it is a highly purified product. Products marketed as 'stevia' are whole leaf Stevia or Stevia extracts of which Rebaudioside A is a component," the FDA said.
There are some health concerns surrounding the stevia plant. Stevia may cause low blood pressure, which would be of concern to some taking blood pressure medications. There is also continuing research going into certain chemicals naturally occurring in stevia that may cause genetic mutations and cancer.
"Caution is advised when using medications that may also lower blood sugar. People taking insulin or drugs for diabetes by mouth should be monitored closely by a qualified health care professional, including a pharmacist," Ulbricht said.
Stevia may also interact with anti-fungals, anti-inflammatories, anti-microbials, anti-cancer drugs, anti-virals, appetite suppressants, calcium channel blockers, cholesterol-lowering drugs, drugs that increase urination, fertility agents and other medications, Ulbricht said. People should talk with their doctor before deciding to take stevia in large amounts, she said.
Additional reporting by Alina Bradford, Live Science contributor.
Additional resources
Stay up to date on the latest science news by signing up for our Essentials newsletter.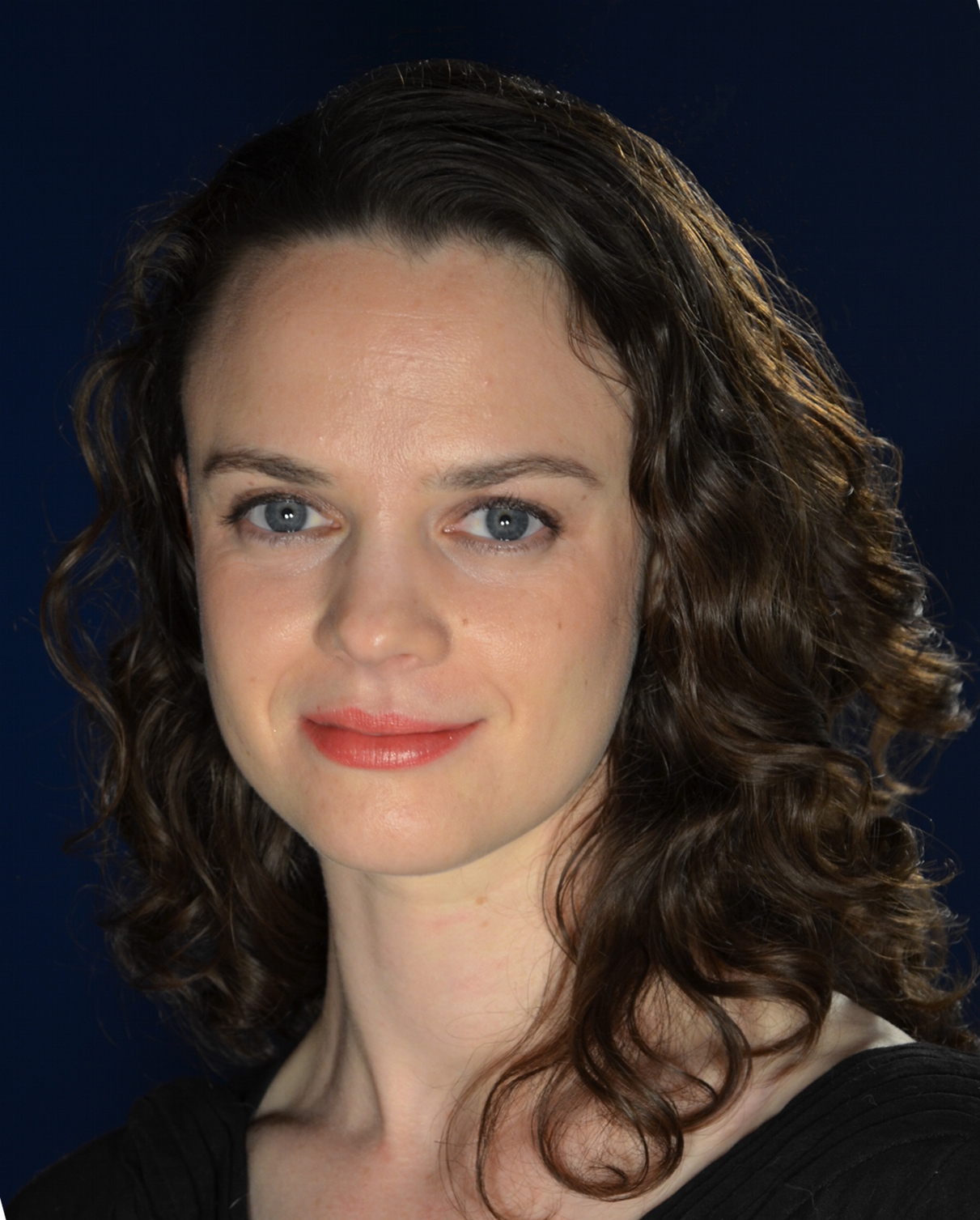 Lauren Cox is a contributing writer for Live Science. She writes health and technology features, covers emerging science and specializes in news of the weird. Her work has previously appeared online at ABC News, Technology Review and Popular Mechanics. Lauren loves molecules, literature, black coffee, big dogs and climbing up mountains in her spare time. She earned a bachelor of arts degree from Smith College and a master of science degree in science journalism from Boston University.