UN Seeks to Stop Illegal Elephant Poaching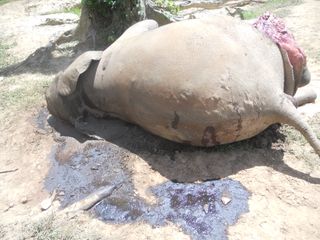 (Image credit: WWF)
The United Nations Security Council will hold a special meeting today (May 29) to discuss how elephant poaching in Central Africa may be contributing to escalating political instability in the region.
The Security Council session will be convened at U.N. Headquarters in New York City, where members will be briefed on how illegal elephant poaching may be tied to weapons proliferation and other threats to peace and security in Central Africa, according to a release from the World Wildlife Fund (WWF), an international conservation group.
"Poaching and its potential linkages to other criminal, even terrorist, activities constitute a grave menace to sustainable peace and security in Central Africa," U.N. Secretary-General Ban Ki-moon wrote in his report, which will be presented today's Security Council meeting.
The WWF hopes the U.N. Security Council meeting will encourage members of the international community to heed the secretary-general's recommendation, "which calls on leadership from Heads of State in Central Africa to incorporate efforts to combat illegal wildlife trade and poaching into national security plans and to treat it as a serious issue that requires urgent action and greater international cooperation," Crawford Allan, WWF's lead on illegal wildlife trade, told LiveScience in a statement.
"The response has to be prioritized and integrated with other efforts to combat threats to security in the subregion and beyond," Allan added.
The secretary-general's report highlights the association between poaching activities and the Lord's Resistance Army, a militant group that is thought to be operating in parts of the Central African Republic. (The U.N. Security Council is charged with maintaining peace and security around the globe. It has five permanent members — the United States, China, Russia, France and the United Kingdom — and 10 nonpermanent members elected by the General Assembly for two-year terms.)
"Illegal ivory trade may currently constitute an important source of funding for armed groups," the report says. "Also of concern is that poachers are using more and more sophisticated and powerful weapons, some of which, it is believed, might be originating from the fallout in Libya," referring to the revolution that overthrew Moammar Gadhafi in 2011.
The U.N. report demonstrates the severity of the situation in a region that has been plagued by instability and violence since the beginning of the year.
"The spread of cross-border poaching in Central Africa and its links to sophisticated armed groups is alarming," Jim Leape, international director general of the WWF, said in the group's statement. "I echo Secretary-General Ban Ki-moon's deep concern for the security of the region."
Earlier this month, armed poachers seeking ivory tusks killed at least 26 elephants in Dzanga Bai, a protected sanctuary in the Central African Republic. Poachers are also believed to be responsible for elephant massacres in Chad, Cameroon and Gabon in recent months, WWF officials said.
A ban on ivory poaching was instituted in Africa in 1989, but according to the Wildlife Conservation Society, some 25,000 African elephants are killed every year.
In his report, the secretary-general urges Central African governments to take decisive action to punish poachers and prevent them from further eroding the region's stability.
"To ensure peace, security and prosperity in Central Africa, efforts must be taken at the highest level to combat wildlife trafficking," Leape added. "I urge the governments of Central Africa to strengthen enforcement and criminal justice responses to wildlife crime and to address the linkages between it and other international crimes."
Follow Denise Chow on Twitter @denisechow. Follow LiveScience @livescience, Facebook & Google+. Original article on LiveScience.com.
Stay up to date on the latest science news by signing up for our Essentials newsletter.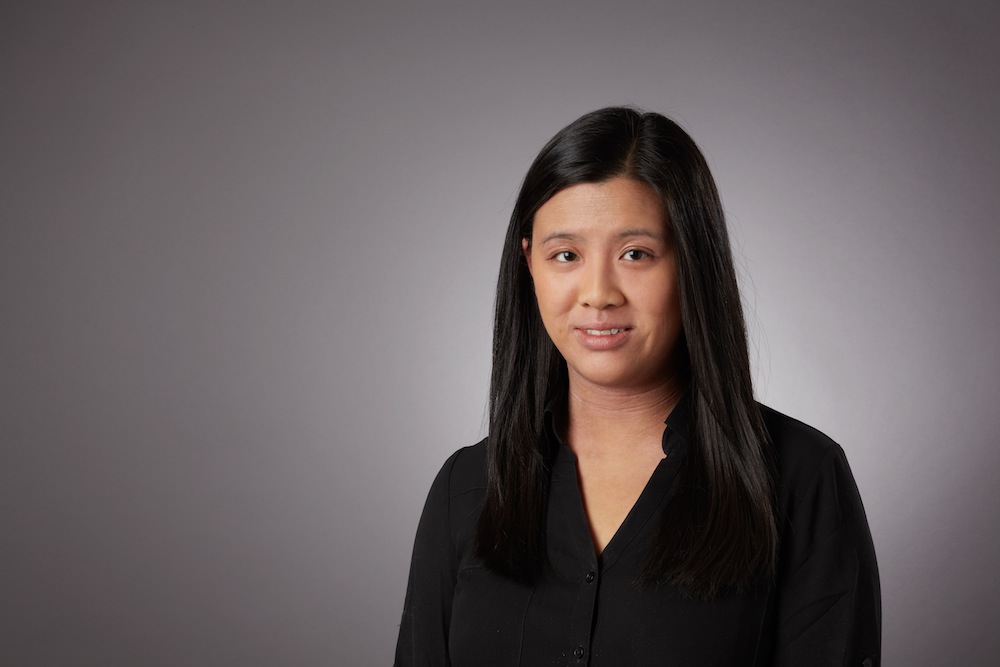 Denise Chow was the assistant managing editor at Live Science before moving to NBC News as a science reporter, where she focuses on general science and climate change. Before joining the Live Science team in 2013, she spent two years as a staff writer for Space.com, writing about rocket launches and covering NASA's final three space shuttle missions. A Canadian transplant, Denise has a bachelor's degree from the University of Toronto, and a master's degree in journalism from New York University.