Bigfoot Body Sold on eBay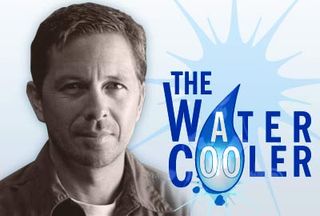 VITAL SIGNS: Dow Watch* Hubble 'Scope in Limbo
OUT THERE ...
Bigfoot Body Nets $250,000 at Auction You might recall the recent hoax of a supposed Bigfoot body in a freezer. That body, a smell rubber costume actually, just went for $250,000 on eBay, Fox News reports. The guys who perpetrated the hoax apparently won't make a dime, though: The proceeds will help pay some thorny and mysterious legal costs associated with the whole affair. > Why We Believe
TODAY'S TALKER: Breastfeeding Fights Disease
Studies have shown that breast-fed children do better at beating disease and have marginally higher IQs later in life. The revelations have fueled a boom in the United States, where breast-feeding is at a 20-year high. Yet there are still stigmas. Angelina Jolie created a fuss recently (at least a fuss for some) with her photo of a partially exposed breast-feeding breast on the cover of W magazine. Now a new study finds breast-fed children have lower rates of asthma. FULL STORY >>>
Virtual Airplane Races the Real Thing The Geospatial Research Center merged an electronically generated world with the real world recently as stunt pilots in real planes raced at 250 mph against a virtual plane controlled by a computer gamer on the ground. The real pilots could see their virtual competitor via a special screen, and the gamer saw the real pilots' planes (in the skies over Spain) on his computer. The course required challenging maneuvers and high G-forces. The result: A narrow victory for one of the real pilots — by just 1.5 seconds over his virtual rival.
Albert Einstein's Gold Watch Sold The Antiquorum auction house in New York yesterday sold a Longines watch that had belonged to Albert Einstein. The 1929 timepiece fetched $596,000.
YIKES!: "Either the Chinese knew that their Shenzhou would close to a fair distance of the ISS, and their picosat would get even closer, or they did not. Neither should be reassuring." — Dean Cheng, Senior Asia Analyst with CNA on a controversial close pass of a Chinese satellite to the International Space Station
*** DON'T GO THERE: A reader comment about this Dinosaur story: Perpetuating the grandiose lie that these or any other animal lived "millions of years ago" is troubling. That claim is unsubstantiated in every realm of observable science. These animals lived thousands of years ago alongside humans, who even painted them in caves. ***
HOT TOPIC: As temps cool and tempers flare over the political hot potato of energy independence, some facts: About half of the energy used in a typical home goes to heating and cooling. The most widely used heating fuel is natural gas (Chart shows how U.S. homes are heated). Coal and wood are now used as the primary heat in just 1 percent of homes. Find money-saving tips here, plus 10 Ways to Green Your Home.
Chinese Termites Made Hurricane Katrina Worse What? Some of the seams in dikes around New Orleans were made of waste residue from processed sugarcane, a substance called bagasse. Formosan subterranean termites, originally from China, love bagasse. The invasive creatures ate into those seams prior to the storm and contributed to dike breaching, says Gregg Henderson, a professor at the Louisiana State University AgCenter. The termites are also digging networks of tunnels under the levees that threaten their stability. "I believe that the termites pose a continuing danger that requires immediate attention," Henderson writes in the fall issue of American Entomologist.
OUT THERE:
<<< YESTERDAY'S COOLER: Meaningless Sarah Palen Poll PLUS Negative Political Ads Elicit Fear and Anxiety
The Water Cooler is updated throughout the day each weekday on LiveScience. Access each new version from the Home Page. See something we should be talking about? Email The Water Cooler or chime in below.
Stay up to date on the latest science news by signing up for our Essentials newsletter.
Robert is an independent health and science journalist and writer based in Phoenix, Arizona. He is a former editor-in-chief of Live Science with over 20 years of experience as a reporter and editor. He has worked on websites such as Space.com and Tom's Guide, and is a contributor on Medium, covering how we age and how to optimize the mind and body through time. He has a journalism degree from Humboldt State University in California.