Mutant Bird Flu Researchers Offer to Suspend Work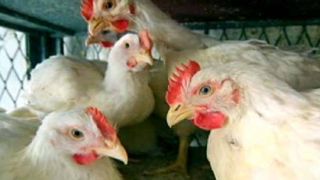 Controversy surrounding research on highly transmissible bird flu has prompted scientists, including those who altered bird flu viruses so they could spread between mammals, to call for a 60-day hiatus on the work to allow for discussion.
"We recognize that we and the rest of the scientific community need to clearly explain the benefits of this important research and the measures taken to minimize its possible risks," write about 40 scientists.
"We propose to do so in an international forum in which the scientific community comes together to discuss and debate these issues," they write in a letter released by the journals Science and Nature today, Jan. 20.
In December, the U.S. National Science Advisory Board for Biosecurity (NSABB) requested the journals and the researchers who altered the virus separately at Erasmus Medical Center in the Netherlands and the University of Wisconsin, Madison, withhold details to keep them out of the wrong hands.
Some have questioned whether the mutant virus should have been created in the first place.
"The risk of a person accidentally becoming infected and starting an outbreak with this new strain is low. But it is not zero," write biosecurity experts in an editorial published Dec. 15, 2011, in the journal Biosecurity and Bioterrorism: Biodefense Strategy, Practice, and Science.
Others have countered that knowing the changes the virus undergoes to transform into one that can pass readily between mammals in the lab could help us avert them in the real world, or at least prepare.
The virus in question, H5N1, is deadly for birds but only rarely infects humans. However, when humans do catch it from birds, the prognosis is not good. About 60 percent of the nearly 600 human infections reported globally since November 2003 have been fatal, according to the U.S. Centers for Disease Control and Prevention (CDC).
If this virus were to develop the ability to spread between people, the result could be a devastating pandemic. These researchers wanted to figure out just how the virus might make such a leap. [7 Devastating Infectious Diseases]
"A major obstacle in preventing influenza pandemics is that little is known regarding what makes an influenza virus transmissible in humans," write the scientists.
However, doing so required them to develop mutant versions of the virus that could spread between mammals like us — in both cases, actually ferrets.
In response to fear the ferret-transmissible viruses may escape from the laboratories, "we would like to assure the public that these experiments have been conducted with appropriate regulatory oversight in secure containment facilities by highly trained and responsible personnel to minimize any risk of accidental release," they write.
They committed to suspending any work on H5N1 that would lead to the creation of viruses that are more transmissible in mammals, as well as experiments with viruses already shown to be transmissible in ferrets.
The authors of the letter include Ron Fouchier from Erasmus Medical Center and Yoshihiro Kawaoka from the University of Wisconsin, Madison.
You can follow LiveScience senior writer Wynne Parry on Twitter @Wynne_Parry. Follow LiveScience for the latest in science news and discoveries on Twitter @livescience and on Facebook.
Stay up to date on the latest science news by signing up for our Essentials newsletter.
Wynne was a reporter at The Stamford Advocate. She has interned at Discover magazine and has freelanced for The New York Times and Scientific American's web site. She has a masters in journalism from Columbia University and a bachelor's degree in biology from the University of Utah.