Interested in staring out at the night sky, or looking to observe nature in all of its beauty? This deal is well worth a look.
The best binoculars for stargazing can be the difference between seeing truly celestial marvels and struggling to see anything at all.
Thankfully, there are plenty to choose from, but if you're relatively new it can be tough to pick a winner between field of view, eye relief, lens diameter and plenty more.
Thankfully, Vortex Optics has a reputation for excellent binoculars, and the 10x42 Crossfire are just that. Scouting for the best deal? Put down your current pair of binoculars, because we've got you covered.
Adorama is offering 25% off of the MSRP on the Vortex Optics 10x42 Crossfire, bringing the price down to $149.99 for some of the best binoculars around.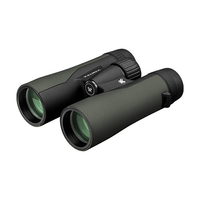 (opens in new tab)
Vortex Optics 10x42 Crossfire HD - Was $199.99, now $149.99 at Adorama (opens in new tab)
Save $50 (25%) on these excellent Vortex Optics binoculars that are comfortable but powerful, too.
For that very reasonable price, the Vortex Optics 10x42 Crossfire HD offer up to 10x magnification with a very reasonable 15mm of eye relief to allow for plenty of comfort when in use.
Speaking of comfort, there's an easy-to-grip rubberized texture around the outside, and they offer an angular field of view of 6.2 degrees and a linear field of view of 325' or a thousand yards.
That's all packed into a set of binoculars that weigh just 652g and come with their very own carry case for protection and convenience.
According to Adorama's own customer ratings, the Vortex Optics 10x42 Crossfire HD have an average rating of a whopping 4.8 stars out of 5 (opens in new tab).
Reviewers have noted the comfort of the soft, rubberized exterior, as well as the solid pricing -- and that's a full price. Some have noted the loose eyecups, though, which is something to be aware of.