Canadian wildfire smoke detected thousands of miles away in Norway
Wildfire smoke from Canada has hit Norway, which is more than 3,000 miles from the North American country.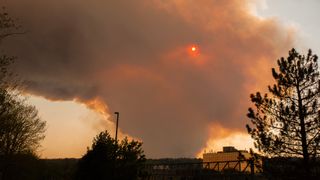 (Image credit: ABDULKHALEK SAAD via Shutterstock)
The smoke from wildfires in eastern Canada has reached all the way across the Atlantic Ocean to Norway, more than 3,000 miles (4,800 kilometers) away.
Earlier this week, the haze crossed the Canadian border into the U.S., enveloping East Coast cities in smoke; New York City had the worst air quality of any major city in the world Wednesday (June 7). Throughout the week, wind has also carried this smoke across Greenland and Iceland into Norway, where it was first detected on Wednesday. However, the concentrations of smoke in Norway are "very weak," scientists from the Climate and Environmental Research Institute in Norway (NILU) told French news agency AFP.
"When the smoke reaches Europe, the number of particles is much lower," Nikolaos Evangeliou, a senior scientist at the NILU, said in a statement. "This means that we can possibly see the smoke as a faint haze, and perhaps notice the smell of smoke. But the number of particles is so low that it should not cause any health hazards."
Low concentrations of smoke will likely drift across the Scandinavian country and into Southern Europe, according to NILU forecasting models, which pull data from the National Centers for Environmental Prediction's Global Forecast System in the U.S.
Related: How do wildfires start?
More than 9.4 million acres (3.8 million hectares) — roughly a quarter the size of New York state — have burned in Canada so far this year, Bill Blair, Canada's federal minister of emergency preparedness, said in a recent CTV news briefing, according to WXXI News, a public radio station based in Rochester, New York. That puts the country on target for its worst fire season ever, government officials say.
"The distribution of fires from coast to coast this year is unusual," Michael Norton, an official from Canada's Natural Resources ministry, told Reuters. "At this time of the year, fires usually occur only on one side of the country at a time, most often that being in the west."
Though pollution from these wildfires likely won't pose a health risk for people in Europe, high levels of smoke particulate matter in cities throughout the U.S. East Coast could cause respiratory issues, such as coughing and shortness of breath. As a result, health officials in New York City and Washington, D.C., are advising people in affected cities to limit outdoor activity until the smoke has dissipated to safe levels.
Stay up to date on the latest science news by signing up for our Essentials newsletter.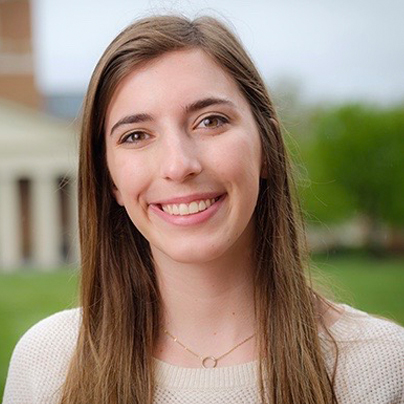 Kiley Price is a Live Science staff writer based in New York City. Her work has appeared in National Geographic, Slate, Mongabay and more. She holds a bachelor's degree from Wake Forest University, where she studied biology and journalism, and is pursuing a master's degree at New York University's Science, Health and Environmental Reporting Program.