Predicting earthquakes is currently impossible. GPS data could help change that
GPS data can track slight tremors underground that could help predict earthquakes two hours in advance.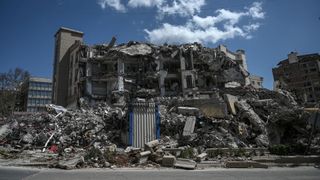 (Image credit: Photo by OZAN KOSE/AFP via Getty Images)
Currently, it is impossible to accurately predict when and where an earthquake might strike. But scientists now believe that Global Positioning System (GPS) data could help spot early warning signs two hours before a big quake strikes.
Earthquakes occur when the slabs of slow-moving rocks just under Earth's surface — known as tectonic plates — suddenly slide past one another. This releases a wave of energy that triggers shaking on the surface, which can vary from tiny rumbles to massive quakes. For decades, scientists have tried to find a pattern that precedes major earthquakes so that people have time to prepare, but so far these efforts have come up short.
However, GPS satellites may be able to help researchers identify a precursor for powerful earthquakes two hours before they occur by tracking small "slips" in the tectonic plates as they grind against each other, researchers wrote in a new study, published July 20 in the journal Geophysics.
But some experts disagree that the findings could help scientists predict earthquakes moving forward.
Related: How big is the largest possible earthquake?
The researchers analyzed GPS data from more than 90 earthquakes with magnitudes greater than 7, which was pulled from Nevada Geodetic Laboratory, a University of Nevada, Reno research lab that catalogs global GPS data. GPS satellites are able to detect ground movement by measuring the position of sensors embedded around the Earth and recording how much they are displaced over time.
The scientists tracked how ground movements shifted in the 48 hours leading up to each event, specifically zeroing in on the amount and direction of shaking. They discovered that two hours before the earthquakes ruptured, horizontal ground movement accelerated exponentially in a pattern consistent with something called a "slow fault slip," which is when the ground moves without producing any seismic waves or tremors.
Then the researchers repeated this analysis on 100,000 random 48-hour time windows that did not occur before an earthquake to act as a control group, and saw a similar pattern in just 0.03% of samples. This supports the idea that the "slow fault slip" pattern occurs only before earthquakes the vast majority of the time.
Identifying this pattern of subtle movements could help scientists warn people of earthquakes hours in advance — but only if we develop more advanced GPS systems, study co-author Quentin Bletery noted. The new study required a massive dataset — pulled from more than 3,000 sensors around the world — to reveal the pattern preceding the earthquake. But identifying the slow fault slip pattern at an individual location would require sensors that are at least 100 times more sensitive than existing technology, Bletery told Scientific American.
"We can't detect at the scale of one earthquake, so we cannot make predictions," Bletery, a geophysicist at Côte d'Azur University in France, told New Scientist. "But it tells us there's something going on, and if we make significant progress in measurement — either the sensor itself, improving its sensitivity, or by just having more of them — we could be able to perceive things and make predictions."
Currently, however, the findings from the new study likely cannot be applied to predicting earthquakes, said John Rundle, a professor in the Department of Physics and Geology at the University of California, Davis who was not involved in the study.
"While the conclusions may support the hypothesis that there *may* be a slow slip physical process that [precedes] large earthquakes, I think it would be a mistake to think that this could be used as some type of earthquake prediction observation," he told Live Science in an email. "The authors have access to substantial information that would not normally be available to an observer *in advance* of the occurrence of the earthquake. Namely, the time, location and direction of sliding."
There are already a few early warning systems — such as ShakeAlert, an app built by the U.S. Geological Survey and several universities — that warn people of earthquakes a few seconds before they occur. If the patterns observed in this study can be confirmed and better tracked, the data "could possibly be integrated into automated earthquake early-warning systems," Roland Bürgmann, a professor in the Department of Earth and Planetary Science at University of California, Berkeley, who was not involved in the research, wrote in an accompanying perspective piece for Science.
This precursor warning could eventually give people "time to let go of sharp utensils and get ready to "Drop, Cover, and Hold On," before the Big One strikes," he added.
Stay up to date on the latest science news by signing up for our Essentials newsletter.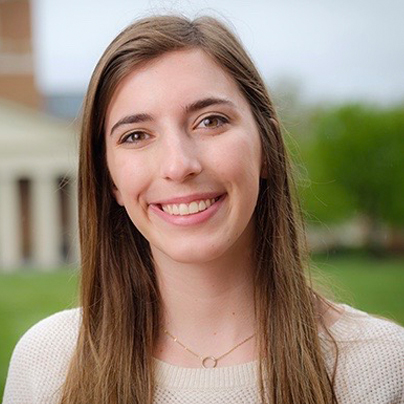 Kiley Price is a Live Science staff writer based in New York City. Her work has appeared in National Geographic, Slate, Mongabay and more. She holds a bachelor's degree from Wake Forest University, where she studied biology and journalism, and is pursuing a master's degree at New York University's Science, Health and Environmental Reporting Program.