Antibiotics growing gravely ineffective for childhood infections
A study found that many common antibiotics were less than 50% effective at treating serious bacterial infections in children and newborn babies in the Asia-Pacific.
Drugs used to treat serious bacterial infections in children and newborns may be losing their effectiveness in many countries due to "alarmingly high" rates of antimicrobial resistance (AMR), a new study finds.
The new analysis investigated bacterial samples from 11 countries in Southeast Asia and the Pacific, including China and India. It revealed that many antibiotics recommended by the World Health Organization (WHO) to treat life-threatening bacterial infections in children are less than 50% effective against the microbes that most commonly cause these illnesses. The dangerous infections include the lung infection pneumonia, the whole-body immune reaction sepsis and the nervous-system infection meningitis.
While AMR is a global threat, the new findings, published Tuesday (Oct. 31) in the journal The Lancet Regional Health - Southeast Asia, are particularly concerning for many low- and middle-income countries in the Asia-Pacific where health care resources and access to new drugs are limited, the study authors said.
"Antibiotic resistance is rising more rapidly than we realize," lead study author Dr. Phoebe Williams, an infectious disease specialist at the University of Sydney, said in a statement. "We urgently need new solutions to stop invasive multidrug-resistant infections and the needless deaths of thousands of children each year," she said.
Related: Dangerous 'superbugs' are a growing threat, and antibiotics can't stop their rise. What can?
The rise of AMR is one of the biggest public health threats facing humanity, particularly among high-risk groups, such as children and babies. Young children face a higher risk of bacterial meningitis than other age groups, for instance. Globally, between 140,000 and 214,000 newborns are estimated to die every year as a result of microbes that are resistant to antibiotics.
In the new study, the authors used statistical models to predict the rates of AMR in the 11 countries based on data from 86 published papers, which collectively included more than 6,600 samples of bacteria. They found that one particular antibiotic, ceftriaxone, is likely to only be able to treat 29% of cases of sepsis and meningitis in newborns in the studied countries. Similarly, another antibiotic, gentamicin, is only likely to treat 39% and 21% of sepsis and meningitis cases in children, respectively.
The researchers predicted that carbapenems were likely the most effective antibiotics overall; for instance, they were predicted to treat 81% of cases of sepsis or meningitis in newborns. However, these antibiotics are considered a "last-resort" treatment for many drug-resistant infections, because they target an extremely wide variety of bacteria.
Although they can be very effective, the use of these drugs needs to be carefully weighed up against the potential risk of propagating carbapenem-resistant bacteria, the authors wrote. Carbapenem-resistant strains of deadly Acinetobacter baumannii, for example, are a significant threat in hospitals.
Williams told The Guardian that the issue extends beyond updating current WHO guidelines on antibiotic use in children.
"We need to update the guidelines, but one of the biggest problems is we're just not getting new drugs licensed for use in children and babies so there isn't really much new to recommend," Williams said. Of the 14 new antibiotics that have been licensed since 2000, only four have been licensed for use in babies because "drug companies are reluctant to do research on babies and children," she told The Guardian.
In light of these findings, the authors wrote in the paper that new drugs to treat these common infectious diseases in children are "urgently needed" and that children and newborns should be prioritized in future clinical trials.
Ever wonder why some people build muscle more easily than others or why freckles come out in the sun? Send us your questions about how the human body works to community@livescience.com with the subject line "Health Desk Q," and you may see your question answered on the website!
Stay up to date on the latest science news by signing up for our Essentials newsletter.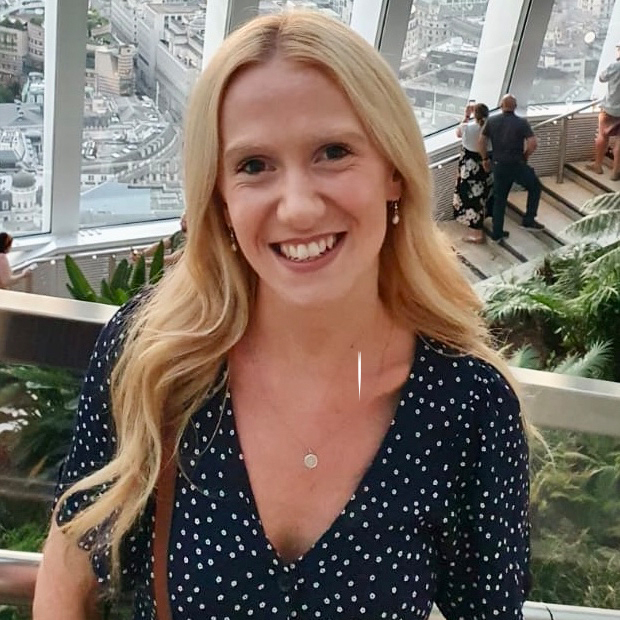 Emily is a health news writer based in London, United Kingdom. She holds a bachelor's degree in biology from Durham University and a master's degree in clinical and therapeutic neuroscience from Oxford University. She has worked in science communication, medical writing and as a local news reporter while undertaking journalism training. In 2018, she was named one of MHP Communications' 30 journalists to watch under 30. (emily.cooke@futurenet.com)