'Absolutely gobsmacking' gold nugget worth $160,000 unearthed by metal detectorist in Australia
An amateur gold digger in Australia has unearthed a massive gold nugget worth $160,000.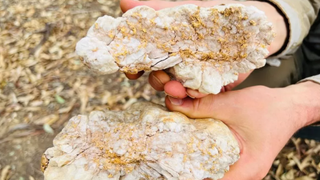 (Image credit: Lucky Strike Gold via Facebook)
An amateur gold digger made the discovery of a lifetime when he unearthed a giant gold nugget buried in a field in Victoria, Australia.
The man, who asked to remain anonymous, was using a budget metal detector when he hit pay dirt while exploring an area of the state known as the "Golden Triangle," which, during the 1800s, was the epicenter of Australia's gold rush.
He brought his find to be appraised at Lucky Strike Gold, a gold prospecting shop in the nearby town of Geelong.
"Our jaws hit the floor when we first saw it," Darren Camp, the owner of Lucky Strike Gold, wrote on the business's Facebook page on March 27. He described the piece as an "absolutely gobsmacking nugget."
Related: 10 dazzling gold and silver treasures dug up in 2022
"He brought the gold nugget specimen into me to ask if I thought there was $10,000 (AUD) [about $6,700] worth of gold in it," Camp told Live Science in an email. "I said, 'Try $100,000' as it was so heavy; I knew immediately that it would be worth around that. And then the guy said, 'That's only half of it. I have the other half at home.' I said, 'what do you mean,' and he replied that he had broken the rock open expecting there to be a solid gold nugget inside."
Weighing more than 10 pounds (4.6 kilograms), the rock contained a whopping 5.2 pounds (2.6 kg) of gold valued at $160,000 ($240,000 AUD), according to BBC News.
While it's not uncommon to come across gold in this part of Australia, Camp said that in his 40 years of prospecting, "this is the largest … that I've ever seen."
The largest gold nugget ever found in Australia — and in the world, for that matter — is known as the "Welcome Stranger." Discovered by miners in 1869, it weighed 145.5 pounds (66 kg) and would be worth approximately $2.7 million (AU$4 million) in today's money, according to Museums Victoria.
After valuing the nugget, Camp purchased it from the amateur digger.
Stay up to date on the latest science news by signing up for our Essentials newsletter.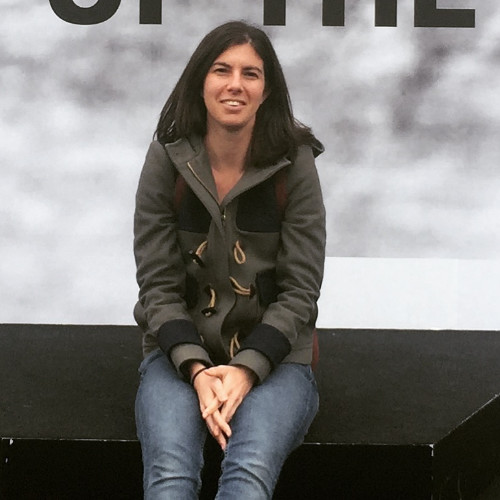 Live Science Staff Writer
Jennifer Nalewicki is a Salt Lake City-based journalist whose work has been featured in The New York Times, Smithsonian Magazine, Scientific American, Popular Mechanics and more. She covers several science topics from planet Earth to paleontology and archaeology to health and culture. Prior to freelancing, Jennifer held an Editor role at Time Inc. Jennifer has a bachelor's degree in Journalism from The University of Texas at Austin.