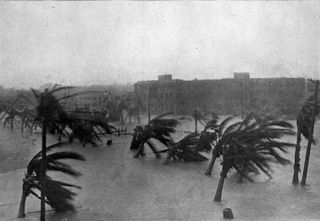 (Image credit: Florida Memory Project)
As Hurricane Irma barrels toward Florida, it's looking increasingly likely that South Florida, a major population hub, could take a major hit from the monster storm.
But how bad would a direct hit from Hurricane Irma be?
The answer is really, really bad. The storm could cause unprecedented levels of property damage, mostly from storm surge, or high water levels due to wind and atmospheric pressure during a storm, said Antonio Nanni, a structural engineer at the University of Miami, who has looked at the impact of hurricanes on infrastructure in Florida.
And older properties, along with those that have not been built up to "code," could still be very vulnerable to Hurricane Irma's monster winds, Nanni said. [Hurricane Irma: Photos of a Monster Storm]
Huge risk of storm surge
The biggest risk factor from Hurricane Irma is likely to be storm surge, Nanni said.
"If you have strong wind, you can put up shutters. If you have a surge, there is no way you can protect yourself unless you have elevation," Nanni told Live Science.
And the consequences of the surge, in terms of long-term damage, could be truly catastrophic, he added.
As the extensive flooding from Hurricane Harvey, which battered Texas last week, revealed, "the recovery becomes a nightmare," Nanni said.
A 2017 study by the research firm CoreLogic found that a truly catastrophic hurricane could put nearly 750,000 homes in the Miami area alone at risk of storm surge damage totaling roughly $143 billion. Another study, by Swiss Re, a reinsurance company based in Switzerland, found that damages from Irma could reach upward of $300 billion.
That study found that the Category 5 Hurricane Andrew in 1992, which flattened a suburb 20 miles (32 kilometers) to the south of Miami's core, destroyed 25,000 homes and damaged another 100,000, causing $24.6 billion dollars in damage. But Andrew was a more focused storm tht didn't directly hit Miami.
The Federal Emergency Management Agency (FEMA) does provide flood and storm-surge maps to predict which areas are likeliest to be inundated in a hurricane. But those maps may be outdated with rising sea levels, said Christina DeConcini, director of government affairs at the World Resources Institute, a nonprofit organization that works to protect the environment for future generations.
"Sea level has been rising, and that is due in great part or majority part to climate change," DeConcini, who co-authored a report about the impacts of rising sea levels on areas like Miami, told Live Science. "That results in much, much more storm surge, whether you're talking about a tropical storm or a hurricane."
Nanni said these maps may need to be re-evaluated in the wake of storms like Irma.
"Many are challenging the validity of FEMA flood maps today," Nanni said.
The regions that could be most devastated will depend on where the strongest portions of the hurricane hit, but some areas, like Florida's Key Biscayne and Miami Beach, are particularly vulnerable Nanni said. Being so close to the sea, those areas will face high storm surges, and rough terrain won't be able to slow down the winds, because they are so close to the water, Nanni said.
"Boy, that is going to be a nightmare no matter what," Nanni said. "You are basically on open water."
Biscayne Bay is a shallow bay, which allows surge heights to go higher, said Brian Soden, a marine and atmospheric scientist at the University of Miami. Meanwhile, north of downtown along the coast, the continental shelf is deeper so storm surge heights may be lower, he added.
Winds mitigated by building codes
The other big factor is wind speed. Irma is most likely to reach South Florida as a Category 4 storm, according to the most recent predictions.
"Clearly, if you have a Cat. 4 in an urban area, it's going to be a disaster no matter how we look at it," Nanni said.
However, damage to property will be lessened somewhat by the adoption of stiffer building codes in the wake of Hurricane Andrew in 1992, which leveled many homes south of Miami. Those building codes, called the High-Velocity Hurricane Zones performance requirements, necessitate strengthening three main areas of weakness: roof systems, protection of openings like windows and doors (with things like shutters), and roof attachment, according to Miami-Dade County. Later additions to those codes require strengthening the building envelope, or the basic structure of the building.
"Miami-Dade County has done a fabulous job in terms of enforcing the compliance with the code, but I think there are so many unknowns," Nanni said.
For instance, the building code may dictate an impact-resistant window, but it's anyone's guess as to whether those windows were installed properly, Nanni said. And while the windows may be impact-resistant, a neighbor may have neglected to put shutters up, meaning debris could fly from his house to others. And there's no way to predict whether a tree in front of someone's house will snap with hurricane-force gales, Nanni added. Once windows are breached, the hard-driving hurricane rains can cause extensive water damage, Nanni said.
Loss of life
The biggest risk for loss of life is not in condos or high-rise buildings, which are largely subject to more stringent building codes, but in older buildings, which were built before Hurricane Andrew, Nanni said.
But while property damage could be catastrophic, high death tolls are unlikely, Nanni said. That's largely because emergency managers have done a good job of encouraging evacuations, Nanni said. The state has issued mandatory evacuations for the Florida Keys, and certain flood-prone areas of Miami-Dade County are also under mandatory evacuation orders.
"The state and local authorities have done a superb job in getting ready," Nanni said.
For instance, Nanni's institution, the University of Miami, declared a state of emergency on Tuesday and urged students to leave town. By noon on Wednesday, the university's dormitories, which normally house roughly 4,300 students, had just 180 students left (mostly international students with nowhere to go), Nanni said.
As for Nanni, his house is in an evacuation zone, but he said he's planning to stay put — for now. He has some safe places to go just a few miles away if inundation becomes more likely, but he doesn't think that will be necessary, he said.
"I'm one of those guys that are trying to ride it out," Nanni said. "I think I'm in a fairly safe dwelling."
Originally published on Live Science.
Stay up to date on the latest science news by signing up for our Essentials newsletter.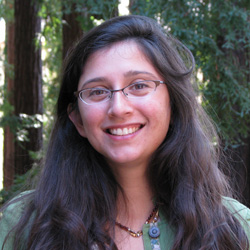 Tia is the managing editor and was previously a senior writer for Live Science. Her work has appeared in Scientific American, Wired.com and other outlets. She holds a master's degree in bioengineering from the University of Washington, a graduate certificate in science writing from UC Santa Cruz and a bachelor's degree in mechanical engineering from the University of Texas at Austin. Tia was part of a team at the Milwaukee Journal Sentinel that published the Empty Cradles series on preterm births, which won multiple awards, including the 2012 Casey Medal for Meritorious Journalism.