Girding for Irma: 2 Nuclear Reactors in Florida May Close Ahead of Hurricane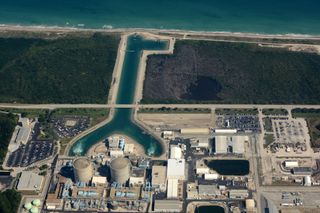 (Image credit: Don Ramey Logan)
Workers at two nuclear plants in the potential path of Hurricane Irma are preparing to shut down reactors and ride out the storm.
At a news conference today (Sept. 7), Robert Gould, Florida Power & Light's vice president and chief communications officer, warned residents of southern Florida to expect to lose power if Irma scores a direct hit on the state this weekend.
"We have arguably one of the strongest grids in America, but no grid is designed to be able to withstand a Category 5 storm that has wind approaching 185 miles per hour [300 km/h]," Gould said. [Hurricane Irma: Everything You Need to Know About This Monster Storm]
Nuclear shutdown
Florida Power & Light operates two nuclear energy plants in South Florida that could be affected by Irma. One, the St. Lucie Power Station, is on Hutchinson Island near Port St. Lucie. The other, Turkey Point Nuclear Generating Station, is on the southern edge of Miami-Dade County.
During Category 5 Hurricane Andrew in 1992, the eye of that storm passed directly over the Turkey Point plant, Gould said. The storm caused $90 million in damage to the plant, including a smokestack cracked in half by the hurricane's winds, the Miami Herald reported. The plant was without external power for five days, according to the U.S. Nuclear Regulatory Commission.
However, "there was no damage to any of the nuclear components," Gould said at the news conference. [The 20 Costliest, Most Destructive Hurricanes in the United States]
Both nuclear plants are constructed with concrete and reinforced steel, and are "among the strongest in America and arguably the world," Gould said. Both are elevated to 20 feet (6 meters) above sea level and are equipped with multiple backup generators to keep the reactors cool in the event of a power outage. After the nuclear disaster at the Fukushima plant in Japan following the 2011 tsunami, Florida Power & Light improved safety at its nuclear plants, Gould said.
According to the FPL website, improvements included upgraded cooling equipment, diesel-fuel generators and pumps, and modernized communications (phone lines were lost at the plant during Hurricane Andrew). The plants' generating capacity will be shut down well in advance of the hurricane-force winds, Gould said, but final decisions on shutdowns are being withheld until the forecast becomes clearer. A skeleton crew of workers will ride out the storm at each plant, he said.
The Fukushima nuclear meltdown happened because the 49-foot-high (15 meters) tsunami caused by an undersea earthquake destroyed the power supply to three nuclear reactors. The reactors automatically shut down power generation when the earthquake hit, but the loss of backup generators meant that the radioactive fuel rods within the reactor could not be kept cool, causing the fuel to melt down.
There have not been cases of nuclear reactors damaged by hurricanes in the United States, but two plants in New Jersey — Oyster Creek and Salem — had to shut down in advance of Hurricane Sandy in 2012, according to the Union of Concerned Scientists.
Prepping the grid
As Hurricane Harvey demonstrated in Houston last month, electricity can be a major danger during storms. At least three people died in the city after being electrocuted by live wires in floodwaters, according to news reports.
Florida Power & Light has taken steps to build a more resilient grid, including replacing wood power poles with concrete ones, Gould said. Some of these concrete poles can withstand winds up to 145 mph (233 km/h), he said. Irma's sustained winds were blowing at 175 mph (280 km/h) as of 11 a.m. EST today (Sept. 7).
The utility will be monitoring substations, the facilities that alter voltage levels from high to low on the way to homes and buildings, at risk of flooding, Gould said, and may pre-emptively shut some stations to prevent water damage. These shutdowns should make it easier to restore power after the storm passes, he said. But from West Palm Beach south, it's been a decade since a significant storm cleared vegetation and tree branches, Gould said. Irma's winds will almost certainly do the job — sending branches and tree trunks into electrical wires.
"There may be situations where we will physically have to rebuild, not restore, the power system," Gould said. That could take days or weeks.
Gould advised Floridians in the storm's path to make backup plans if they have medical needs that require electric power; to comply with evacuation orders; and to be careful around electric wires both when preparing for the storm and in the event of flooding. People using generators should never do so indoors or near doorways, Gould said, as carbon monoxide "is a killer."
"This is a hurricane unlike anything we have seen approaching the United States, and while we have made these improvements to the electric system," he said, "there is just no way to hurricane-proof an electric system."
Original article on Live Science.
Stay up to date on the latest science news by signing up for our Essentials newsletter.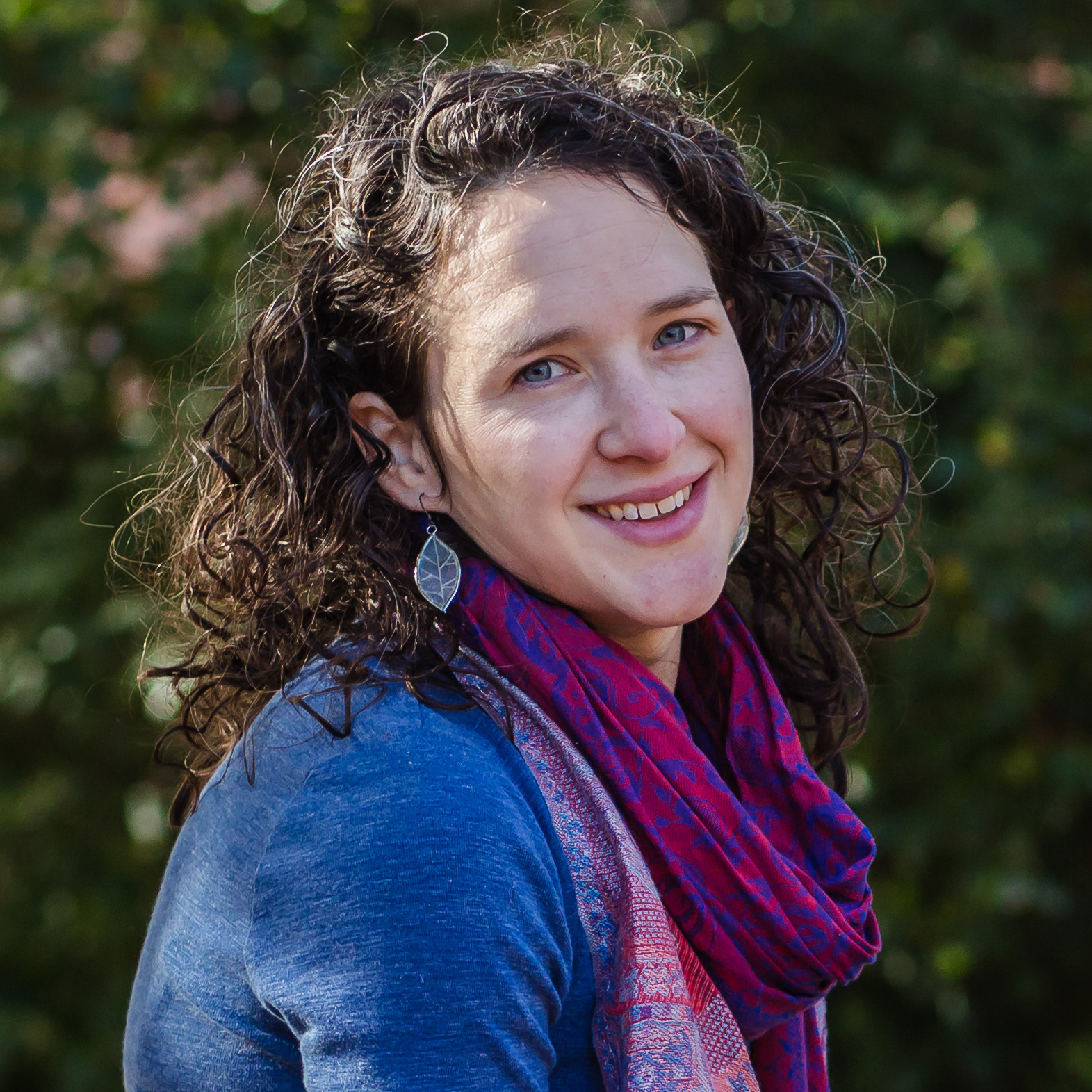 Stephanie Pappas is a contributing writer for Live Science, covering topics ranging from geoscience to archaeology to the human brain and behavior. She was previously a senior writer for Live Science but is now a freelancer based in Denver, Colorado, and regularly contributes to Scientific American and The Monitor, the monthly magazine of the American Psychological Association. Stephanie received a bachelor's degree in psychology from the University of South Carolina and a graduate certificate in science communication from the University of California, Santa Cruz.