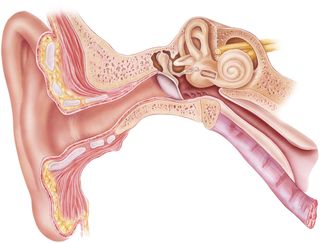 (Image credit: Shutterstock)
A supersecret sonic weapon being used to attack diplomats in a foreign country may sound like the start of a sci-fi novel, but that's exactly what several U.S. diplomats in Cuba may have been exposed to, the U.S. State Department recently announced.
The physical symptoms, which the State Department would not confirm, but which some news reports have suggested included hearing loss, got so bad that some of these officials had to be recalled from their duties in Havana.
"Some U.S. government personnel who were working at our embassy in Havana, Cuba, on official duties — so they were there working on behalf of the U.S. embassy there — they've reported some incidents which have caused a variety of physical symptoms," Heather Nauert, a spokeswoman for the State Department, said in a news briefing Aug. 9.
After an extensive investigation, U.S. officials determined that a secret sonic weapon was to blame. [Mind Controlled Cats?? 6 Incredible Spy Technologies]
But what exactly could that weapon be, and how could it cause hearing loss without any of the people involved noticing a painful audible sound?
While the mysterious story has a lot of holes, one possibility is that the workers were exposed to infrasound, or low-frequency sound waves that are below the audible hearing range, said Charles Liberman, a hearing loss researcher at Harvard Medical School and Massachusetts Eye and Ear in Boston.
What we know
The strange symptoms emerged in the fall of 2016, when several employees at the U.S. embassy in Havana began complaining of physical symptoms. Many of the individuals were new to the embassy and some had to return to the United States because of the severity of their symptoms — the details of which have yet to be disclosed. An investigation by the U.S. government concluded that the symptoms could be attributed to a device that operated outside the audible hearing range and was used somewhere, possibly in their houses, Time magazine reported. Right now, there's no word on whether these devices were deliberately used. [Flying Saucers to Mind Control: 22 Declassified Military & CIA Secrets]
In retaliation, the U.S. government expelled two Cuban diplomats on May 23, Nauert said.
Cuba denied any involvement in the bizarre scenario.
"Cuba has never permitted, nor will permit, that Cuban territory be used for any action against accredited diplomatic officials or their families, with no exception," according to a statement from the Cuban government.
Another possibility is that some other hostile group (such as Russian agents) may have initiated the attack, Time reported.
Hard of hearing
There are so many details missing in this story that it's hard to explain exactly what the device could be, Liberman said. However, sound-induced hearing loss requires that the mechanical part of the ear that senses audible sound be overloaded.
"You overstimulate the part of the ear that's mechanically tuned to those frequencies and it falls apart," Liberman.
If the people in the embassy didn't hear anything, that suggests the weapon probably didn't operate in the normal hearing range, or else it would have caused pain and been distracting, Liberman said. (Human audible hearing range is typically between 20 hertz, or cycles per second, and 20 kilohertz). If so, there's little possibility for it to damage the mechanical parts of the ear that are tuned to those frequencies, he said.
Infrasound
However, it's possible the devices somehow generate infrasound — the type of low-frequency sound given off by windmills or wind generators with the beating of the blades. Infrasound is below the human hearing range.
And yet, many people claim these machines are making them sick, and there are several lawsuits from people who live or work near wind farms, claiming they make them sick, according to Liberman.
"There is a growing controversy about people who live near these windmills who start feeling bad," Liberman told Live Science. "They get headaches, they get dizzy, they get nausea." [10 Odd Causes of Headaches]
For instance, a 2014 study in the journal Royal Society Open Science found that low-frequency sounds below the audible range could disrupt little whistles made by the ear, called spontaneous optoacoustic emissions, in response to noise. (How that mapped to symptoms, however, wasn't clear.)
In this instance, one possibility is that the infrasound stimulated the part of the ear not dedicated to hearing — the vestibular system that controls balance, Liberman said. In that instance, the symptoms wouldn't appear immediately.
"You could imagine them being very slow onset and very persistent," Liberman said. "It might take days before you even notice any funny sensations."
That may explain why the State Department refused to describe the symptoms experienced by their employees as including hearing loss, Liberman said.
High-frequency ultrasound
The other type of sound humans can't hear is ultrasound, which is above 20 khz. That's a less likely possibility because high-frequency sound dissipates quickly with distance and in tissue such as the ear. However, high-intensity, focused ultrasound has been used for everything from breaking kidney stones to cauterizing tissues in the body.
But the fact that it doesn't work well across long distances means it's tough to imagine a device could get close enough to the people to work, without them suspecting, Liberman said.
What's more, if a covert acoustic device using ultrasound produced enough energy to permeate and damage the ear from far away, it would probably heat the head up, too, Liberman said.
However, it's theoretically possible that high-frequency ultrasound may have somehow damaged the blood vessels in the ear canal, thereby leading to damage, he said. That seems less likely, but "I've been in science long enough to not discount as impossible things that seem improbable," Liberman said.
Sonic weapons
While the idea of a silent sonic weapon sounds like something out of James Bond, Inspector Gadget or the reject pile of DARPA, the idea of using sound as a weapon has a long history.
For instance, studies show that animals exposed to high-intensity, focused ultrasound can experience lung and brain damage. And a cruise line circling the pirate-infested waters off the Somali coast has taken to using a military-grade "sonic weapon" to deter would-be hijackers, the BBC reported. This long-range device, also known as a sound cannon, can cause permanent hearing loss at distances of up to 984 feet (300 meters), according to the BBC. Other companies have developed a magnetic acoustic device, commonly referred to as a sound laser, that deploys incredibly painful, focused beams of sound to deter people from an area, NPR reported. The Israeli army has also used a device known as "The Scream," which damages the inner ear, causing nausea and dizziness, Wired reported.
Originally published on Live Science.
Stay up to date on the latest science news by signing up for our Essentials newsletter.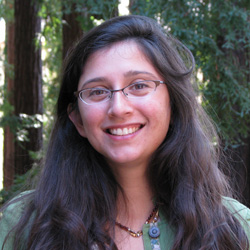 Tia is the managing editor and was previously a senior writer for Live Science. Her work has appeared in Scientific American, Wired.com and other outlets. She holds a master's degree in bioengineering from the University of Washington, a graduate certificate in science writing from UC Santa Cruz and a bachelor's degree in mechanical engineering from the University of Texas at Austin. Tia was part of a team at the Milwaukee Journal Sentinel that published the Empty Cradles series on preterm births, which won multiple awards, including the 2012 Casey Medal for Meritorious Journalism.