New Mammogram Guidelines Issued … Again
Breast cancer screening just got more confusing today, as two medical organizations announced annual mammograms should begin at age 40, and earlier for high-risk women. The recommendations contradict a recent advisory for less frequent screenings beginning at age 50, not 40.
The recommendations for less frequent mammograms, released in November, came from the U.S. Preventive Services Task Force, with panel experts saying they were responding to data showing routine mammograms starting at age 40 rarely saved lives and more often resulted in misdiagnoses that just fueled anxiety and debilitating treatment.
This new advice, which is published in the January issue of the Journal of the American College of Radiology, comes from the Society of Breast Imaging (SBI) and the American College of Radiology (ACR). And these groups suggest just the opposite — that the screening does save lives.
"The significant decrease in breast cancer mortality, which amounts to nearly 30 percent since 1990, is a major medical success and is due largely to earlier detection of breast cancer through mammography screening," said lead study author Dr. Carol H. Lee, a radiologist at Memorial Sloan-Kettering Cancer Center. "For women with the highest risk of developing breast cancer, screening technologies in addition to mammography have been adopted," said Lee, who is the chair of ACR's Breast Imaging Commission.
What's a woman to do? Regarding how women should follow the task force recommendations from November, Dr. Carl D'Orsi, director of Emory University's Breast Imaging Center, said, "As a bottom line, they should be ignored." D'Orsi was a member of the team that came out with today's recommendations.
Dr. Ned Calonge, chairman of the U.S. Preventive Services Task Force, had not responded to a request for an interview as of this writing.
Screening science
D'Orsi and his colleagues reviewed the results of several randomized trials in Europe and North America, which included nearly 500,000 women in total. The review of these studies showed a 26 percent reduction in breast cancer mortality.
"This is scientifically driven with data, unlike what the task force did," D'Orsi said.
While today's recommendations are consistent with those put out by other groups, including the American Cancer Society, the new ones include other imaging techniques in addition to mammography.
Here are some of the highlights:
The average patient should begin annual mammograms at age 40, and high-risk patients should begin by age 30 but not before 25. A woman with certain mutations to the BRCA1 or BRCA2 genes would be considered a high-risk individual.
Annual MRI (magnetic resonance imaging) starting by age 30 is recommended for carriers of deleterious BRCA mutations. Women who are considered to have at least a 20 percent lifetime risk for breast cancer based on family history should get annual mammograms and annual MRI starting at age 30 (not before age 25), or 10 years before the age of the youngest affected relative, whichever is later.
Ultrasound, in addition to mammography, can be considered for high-risk women and those with dense breast tissue. While ultrasound isn't as sensitive as MRI to detecting breast cancer, D'Orsi said some women can't get an MRI due to their weight (those over 300 pounds) and other factors.
Comparing recommendations
The U.S. Preventive Services Task Force, an independent government agency made up of 16 primary care physicians and public health specialists, in November recommended breast cancer screening every other year for women aged 50 to 74. They argued against routine screening before this age.
That was counter to their own guidelines from 2002, D'Orsi said.
"All of a sudden, with no new data — ignoring the fact that there are seven trials that demonstrate a drop in breast cancer mortality with use of mammography versus no mammography, plus that breast cancer mortality has dropped 30 percent — they come out with a recommendation that no screening be done at age 40 to 49," D'Orsi told LiveScience.
He added, "Basically they said nothing is good. Just wait until it breaks through your skin and we'll take care of it. That's what we did in 1940."
In fact, the task force did note a 15-percent reduction in mortality among those ages 40 to 49 who are screened," D'Orsi and colleagues wrote in their research paper. But they stated the harms outweigh the benefits. These harms include: anxiety over false positive results, the screening itself, need for additional testing or biopsy, and the possibility of overdiagnosis and overtreatment.
Why start screening at age 50? Essentially, years ago scientists began grouping women under and over age 50 into separate groups. And so when the age groups get compared, there are far fewer incidences of breast cancer in the younger group than in those 50 and older.
"Of course there's more breast cancer there, because it's age dependent," D'Orsi said. "That doesn't mean you don't screen. As a matter of fact those cancers [in the younger age group] are biologically more significant and may have a greater impact on life expectancy."
7 Solid Health Tips That No Longer Apply
Video – Revealing Profiles: Breast Cancer Genes
Stay up to date on the latest science news by signing up for our Essentials newsletter.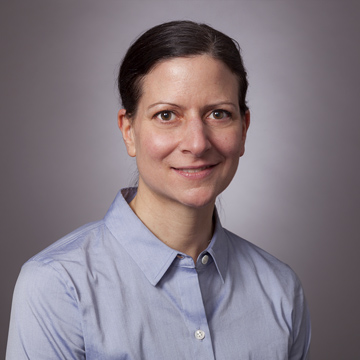 Live Science Editor-in-Chief
Jeanna served as editor-in-chief of Live Science. Previously, she was an assistant editor at Scholastic's Science World magazine. Jeanna has an English degree from Salisbury University, a master's degree in biogeochemistry and environmental sciences from the University of Maryland, and a graduate science journalism degree from New York University. She has worked as a biologist in Florida, where she monitored wetlands and did field surveys for endangered species. She also received an ocean sciences journalism fellowship from Woods Hole Oceanographic Institution.