Soap Ingredient May Be Linked to Antibiotic Resistance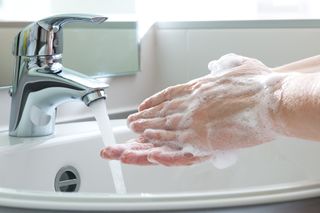 (Image credit: Alexander Raths/Shutterstock)
Scientists in England have uncovered a possible link between a common antibacterial ingredient and antibiotic resistance.
The ingredient, called triclosan, has been on the radar of the U.S. Food and Drug Administration (FDA) for some time. Indeed, in 2016, the FDA banned the ingredient in soaps available to consumers because of both safety concerns and a lack of evidence that soaps with triclosan worked any better than regular soap and water.
But the ingredient can still be found in other products, including antibacterial soaps that are used in health care settings such as hospitals, according to the FDA. In addition, triclosan has been added to products such as toys, furniture and clothing to prevent bacterial contamination, the FDA says. [6 Superbugs to Watch Out For]
The FDA has warned that triclosan could contribute to antibiotic resistance — when bacteria evolve and develop ways to evade these drugs, meaning that the drugs are no longer effective.
The new study, published today (July 3) in the Journal of Antimicrobial Chemotherapy, demonstrates a possible explanation for how such antibiotic resistance could arise.
The researchers focused on a phenomenon called "cross-resistance," which occurs when resistance to one type of antibacterial agent also confers resistance to another type.
In particular, the new study found that when certain bacteria develop a resistance to a group of drugs called quinolones, they also become resistant to triclosan.
Quinolones work to kill bacteria by targeting an enzyme that helps DNA unwind during replication, according to the study. (When a cell replicates its DNA, it needs to unwind and separate the two strands of DNA that make up the double helix.) If bacteria cannot unwind their DNA, they can't replicate. (Examples of quinolone antibiotics include Ciprofloxacin and Levofloxacin, according to the University of Maryland Medical Center.)
Bacteria can develop resistance to quinolones, however, through mutations that make it more difficult for the drugs to bind to this DNA-unwinding enzyme, the researchers said. But the researchers found that in addition to these changes, the quinolone-resistant bacteria also turn on other self-defense mechanisms, which, when combined, also make the bacteria resistant to triclosan.
Initially, researchers had found that quinolone resistance and triclosan resistance were linked in tests on Salmonella. But in the new study, which was done on bacteria in a lab and not in animals or humans, the researchers showed that this mechanism can also take place in another type of bacteria, Escherichia coli.
"We think that bacteria are tricked into thinking they are always under attack and are then primed to deal with other threats, including triclosan," lead study author Mark Webber, a senior lecturer at the Institute of Microbiology and Infection at the University of Birmingham in England, said in a statement.
And there's another concern: "The worry is that this might happen in reverse and triclosan exposure might encourage growth of antibiotic-resistant strains," Webber said. However, the experiments in the new study did not find evidence of this occurring, the researchers wrote. More research is needed to see if triclosan can cause bacteria to become resistant to other antibacterial chemicals.
"Understanding how antibiotic resistance can happen, and under what conditions, is crucial to stopping" the emergence of bacteria resistant to more antibiotics, Webber said.
Originally published on Live Science.
Stay up to date on the latest science news by signing up for our Essentials newsletter.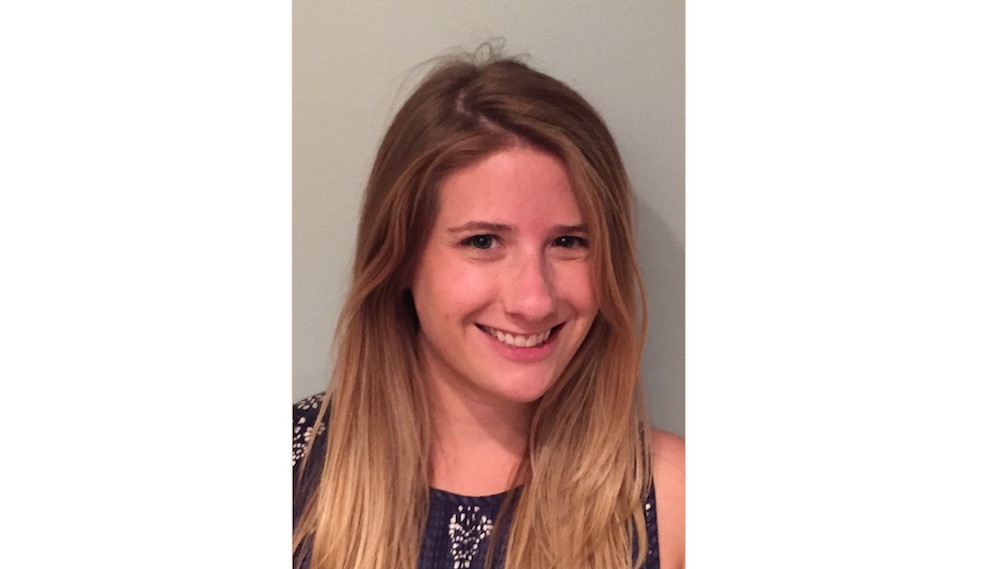 Sara is a staff writer for Live Science, covering health. She grew up outside of Philadelphia and studied biology at Hamilton College in upstate New York. When she's not writing, she can be found at the library, checking out a big stack of books.