The Swan Song for Triclosan? (Op-Ed)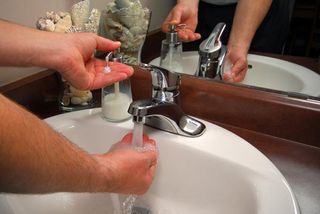 (Image credit: Dreamstime)
Mae Wu is a program attorney for NRDC. This Op-Ed is adapted from one that appeared on the NRDC blog Switchboard. Wu contributed this article to LiveScience's Expert Voices: Op-Ed & Insights.
It's cold and flu season, and as much as I would like to, I can't isolate my two little kids from sick people. For example, my sister is hanging out at our house and battling a cold. But since I can't kick her out, we are getting as much sleep as we can, eating as well as we can, and washing our hands frequently.
One of the perks of working with the scientists in the Health and Environment Program at NRDC is that I also know not to use antibacterial soap. [5 Experts Answer: Does Antibacterial Gel Work as Well as Washing Your Hands? ]
Fortunately, the U.S. Food and Drug Administration (FDA) is aware of the reasons why and is taking a step towards protecting all consumers from those products. On Monday, the agency proposed a rule that would essentially eliminate chemicals like triclosan from antibacterial soaps because they are neither safe nor effective. Specifically, the FDA announced that it does not have enough data about the health impacts of triclosan to say that it is safe to use. And it said that evidence shows that antibacterial soaps are no more effective than regular soap at washing germs off hands.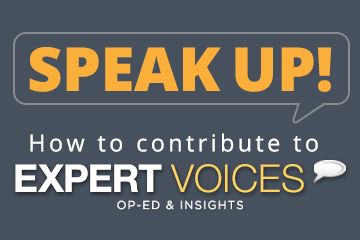 Triclosan and its cousin triclocarban are the most common chemicals found in antibacterial hand soaps. Laboratory studies suggest that people should be concerned about the effect those chemicals may have on health. Specifically, triclosan may affect the function of hormones like estrogen, testosterone and thyroid hormones, which are critical for proper reproductive and brain development. It may also decrease the functioning of heart and skeletal muscles. Therefore, people should limit our exposure to these chemicals.
The FDA has been looking at what kind of chemicals should be allowed in antibacterial hand soaps for a long time. In 1978, the agency first proposed a rule that — when finalized — would have disallowed triclosan in hand soaps. They revised that rule in 1994, without changing its decision about triclosan. However, again, the rule would affect triclosan only after it was finalized. Since the FDA never took final action, antibacterial soaps containing triclosan proliferated in the marketplace.
To compel the FDA to finalize its rule on antibacterial soaps, NRDC filed a lawsuit in 2010. As a result of NRDC's lawsuit, the agency agreedto enforceable deadlines.
Monday's announcement marked the first deadline in that consent decree, which required the FDA to publish a tentative final monograph to regulate consumer hand soaps. More importantly, the consent decree requires the agency to finalize the rule by September 15, 2016.
This means that for the first time in more than three decades, the FDA's proposed rule is a real preview of the future of triclosan and antibacterial hand soaps. And their future is not looking too bright, which is good for public health.
This Op-Ed is adapted from "Is it the Swan Song for Triclosan?"on the NRDC blog Switchboard. The views expressed are those of the author and do not necessarily reflect the views of the publisher. This version of the article was originally published on LiveScience.
Stay up to date on the latest science news by signing up for our Essentials newsletter.