Toyota's New Concept Car Is Designed With 'Kinetic Warmth' in Mind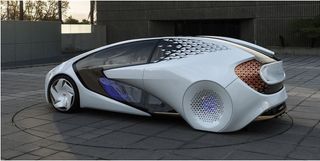 (Image credit: Hyundai)
At the Consumer Electronics Show currently underway in Las Vegas, Nev., several carmakers are showing off their futuristic visions for personal transportation. BMW's i Inside Future concept, for example, has a HoloActive Touch display that floats the control panel above the center console. And Hyundai's Mobility Vision literally connects a car to the home via a portal in the wall. Driver's dock to the house and exit into the living room.
But Toyota wants to make driving more personal. More emotional. The Concept-I, which is strictly a concept car and not slated for production yet, evolves the idea of "fun to drive" to accommodate advances in technology, including autonomous driving. Conceived of at Toyota's CALTY design studio in Newport Beach, Calif., the car — which gives the owner a choice of automated or manual mode — embodies a philosophy that Toyota calls "kinetic warmth."
In a press release, Bob Carter, senior vice president of automotive operations for Toyota, described it by saying, "At Toyota, we recognize that the important question isn't whether future vehicles will be equipped with automated or connected technologies. It is the experience of the people who engage with those vehicles."
That engagement will primarily happen via an A.I. agent nicknamed Yui. Yui interacts with its owner from both the outside and the inside. As a person approaches the car, Yui displays the word "Hello" on the vehicle's exterior. It can even give a charming wink with one of its headlights.
"So imagine when you first get a Concept-I. It's like meeting somebody for the first time, and you share some information," CALTY chief designer Ian Cartabiano told Engadget.
"You learn something about the vehicle, and as the days, weeks, months, years go by, the shared learning from each other basically means you get to know each other," Cartabiano said. "Concept AI and Yui learn and adapt, creating this bond. That bond and that partnership can really create a lot of interesting dynamics."
On the inside, drivers and passengers enter an environment not typical modern car interiors. Instead of black and chrome, the Concept-I is white and gold.
"It's a very serene, soothing, yet beautiful, engaging space, and when you need information on the dashboard or IP, it seems to appear out of the white space," Cartabiano said.
That means no screens on the center dashboard. Instead, the car displays information where its needed and also presents it through a variety of interfaces, including holographic images, sound, vibration and light. Colored lights in the foot wells provide an instant clue about whether the vehicle is in automated or manual drive. Lenses in the rear of the car project video from outside cameras to reduce blind spots.
Over time, the A.I. agent will learn the driver's preferences, including how and where she likes to go. Sensors inside will be able to monitor the driver's emotional state and Yui can adjust the driving or even the route to make the commute more relaxing. And because it's connected to social media, Yui may remind the driver about an errand or suggest a restaurant along the way that it knows the driver has been wanting to try.
Yui could even help keep a driver alert on those long, boring stretches between destinations.
Gill Pratt, CEO of Toyota Research Institute, spoke to an audience on Wednesday at CES, saying that Yui could be "coupled with the autonomy system" and be used to "engage the driver in conversation," reported Geekwire.
Toyota, which sold 2.45 million vehicles in the U.S. last year, say it plans to evaluate the car on the road in the next few years.
WATCH VIDEO: How Cars of the Future Will Keep Us Safe
Originally published on Seeker.
Stay up to date on the latest science news by signing up for our Essentials newsletter.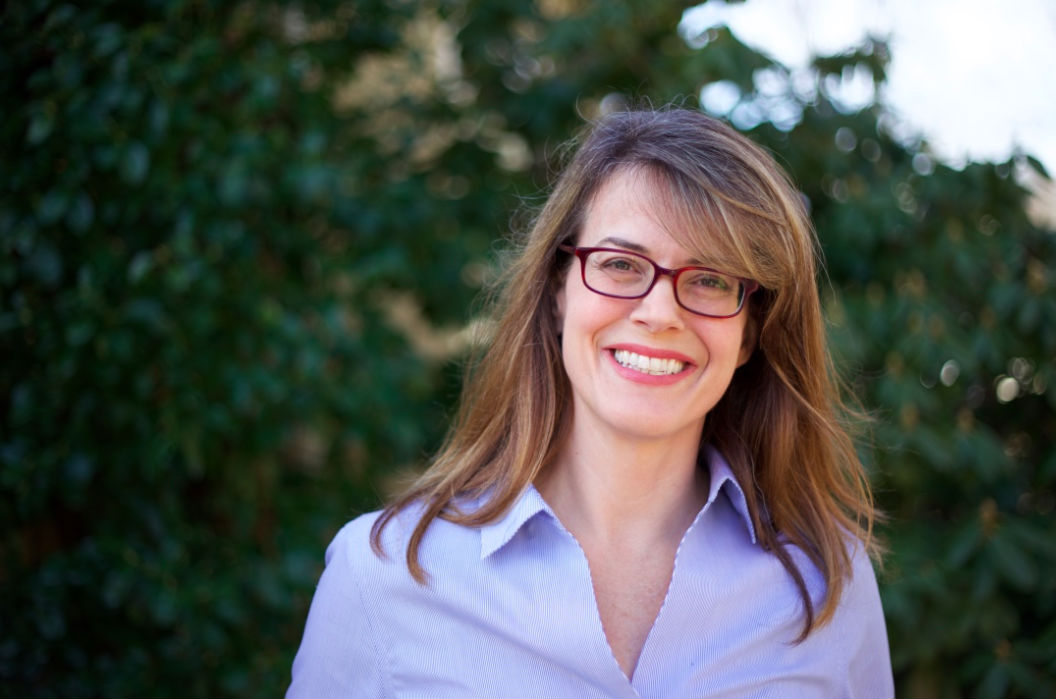 Tracy Staedter is a science journalist with more than 20 years of experience. She has worked as an editor for Seeker, Discovery, MIT Technology Review, Scientific American Explorations, Astronomy and Earth and authored the children's science book, Rocks and Minerals, part of the Reader's Digest Pathfinders series. In 2013, she founded the Boston-based writing workshop Fresh Pond Writers.