Pretty as a Princess: Disney Movies May Be Making Girls 'Girlier'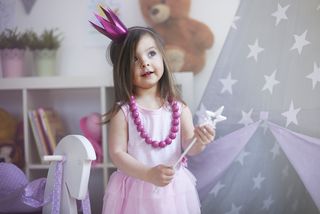 (Image credit: gpointstudio | Shutterstock.com )
What is "Frozen" doing to kids' psyches?
New research finds that preschoolers who watch Disney's princess movies are not only more likely to don the sparkling ultrafeminine fashion but also to internalize stereotypical gender roles.
Researchers surveyed almost 200 4-year-old girls and boys, as well as the children's mothers and teachers, to learn about each kid's Disney movie- and TV-watching habits, favorite princesses and playtime routines. Participants were surveyed again a year later. [10 Scientific Tips For Raising Happy Kids]
"Girls who were into the princess culture at the first wave were more gender-stereotyped one year later," said study lead researcher Sarah Coyne, an associate professor of family life at Brigham Young University in Utah. "The princess culture is really kind of contributing to this girly girl world that we're seeing in preschool and even beyond."
The results held even after the researchers accounted for how "girly" participants were at the study's start, suggesting that high engagement with Disney princess films and shows led girls to act in more gender-stereotyped ways, such as playing with more feminine-stereotyped toys, including tea sets and fairy wings, as opposed to more gender neutral-toys, including paints and puzzles.
The findings suggest that girls are learning that the princesses' feminine qualities, such as their looks, are valued more than other qualities, such as their brains, Coyne said.
Coyne doesn't recommend that parents do away with princess activities, such as movies,, but she encourages them to mention other areas in which princesses excel. "There's nothing inherently wrong with telling a girl that she's beautiful," Coyne said. "But they need to hear more that they're smart and hardworking. Because when we value appearance over everything else, starting from age 3, it sends a very strong message about what's valued in girlhood and womanhood."
Princess culture
Coyne, who studies gender and media, got the idea for the study after hearing journalist Peggy Orenstein, author of "Cinderella Ate my Daughter" (Harper 2011), speak at a conference. [The Destructive Culture of Pink Princesses: Q&A with Peggy Orenstein]
That, added with the knowledge that TV shows and movies can develop and reinforce children's attitudes about gender stereotypes (according to a 1996 meta-analysis of 30 studies in the journal Annals of the International Communication Association), spurred Coyne to start the study.
"My daughter Hannah was 3 at the time, and full-on into princesses," Coyne told Live Science. "I thought, 'I study media, how have I not thought about this ever?'"
Girls vs. boys
High princess engagement had different effects on boys than it did on girls, the researchers found.
None of the boys were as invested in the princesses as the girls were, Coyne said. But, the findings were "actually quite positive for boys," Coyne said. While a lot of the preschool boys acted, for lack of a better term, like boys, those who engaged more with Disney's princess products tended to act a little androgynous, or show characteristics of both boys and girls.
For instance, the boys with more "princess time" were nicer to their friends and had a better body image, especially when they talked with their parents about the TV shows and movies they were watching, Coyne said. The fact that princes look more androgynous in some of Disney's more recent movies may help preschool boys, who are often exposed to hypermasculine body images, realize that other body types are acceptable, the researchers said.
Surprisingly, little girls who actively engaged with princesses at age 4 showed stereotypical female gender beliefs at age 5 only if their parents reported talking to the girls about the media. The researchers aren't sure what the parents talked about, but Coyne has some ideas.
Most parents view Disney movies as "safe" and "a great thing," she said. Parents might speak about the princesses in supportive terms, calling them beautiful, as opposed to having the child think critically about the show.
Instead, parents could talk about how the princesses are smart, or how they try to help their families, such as in "Mulan," or "Frozen." Coyne began doing this with her daughter, and says she saw a shift almost right away.
"She's this independent little tomboy — she's 8 now, and likes Hermione from Harry Potter," Coyne said. "She still tolerates the princess culture, but I've seen her grow into such a confident little girl. I think that's, in part, because of the way that I have chosen to speak to her about the princess culture and girlhood in general."
Limitations of gender stereotypes
Still, there's nothing wrong with being feminine. "So many feminine traits are great — being nurturing, kind, loving and sharing," Coyne said. But research has found that girls who limit themselves to gender stereotypes tend to limit themselves throughout life, she said.
These girls may think they're not as good at math and science, and think there are fewer career options for themselves later in life, Coyne said the research shows. They're also more likely to place a greater importance on appearance, and less likely to go exploring if they think they're going to get dirty, she said.
"It's problematic when girls limit themselves because of a culturally defined belief," Coyne said.
She added that the study has limitations. The 198 children followed in the research are from mostly white, middle-class families, and may not fully represent other children across the country, the researchers said.
The study was published online June 18 in the journal Child Development.
Original article on Live Science.
Stay up to date on the latest science news by signing up for our Essentials newsletter.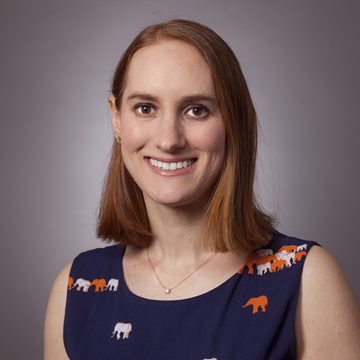 Laura is the archaeology and Life's Little Mysteries editor at Live Science. She also reports on general science, including paleontology. Her work has appeared in The New York Times, Scholastic, Popular Science and Spectrum, a site on autism research. She has won multiple awards from the Society of Professional Journalists and the Washington Newspaper Publishers Association for her reporting at a weekly newspaper near Seattle. Laura holds a bachelor's degree in English literature and psychology from Washington University in St. Louis and a master's degree in science writing from NYU.