Solar-Powered Plane Soars to New World Records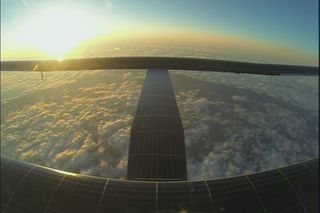 (Image credit: André Borschberg/Solar Impulse)
A solar-powered airplane currently soaring over the Pacific Ocean, from Japan to Hawaii, has set a slew of new world records, logging the farthest and longest flights made so far in a solar-powered aircraft.
The Solar Impulse 2 plane set the new distance and duration records when it flew 3,519 miles (5,663 kilometers) in 80 hours. The solar-powered aircraft is currently partway through a planned journey around the world.
"Can you imagine that a solar-powered airplane without fuel can now fly longer than a jet plane?!" Bertrand Piccard, chairman, co-founder and alternate pilot of Solar Impulse (the company that owns the plane), said in a statement. "This is a clear message that clean technologies can achieve impossible goals!" [See photos of the plane's around-the-world flight]
The ocean-crossing flight is now also the longest nonstop solo flight without refueling in aviation history — for both jet and gas-powered aircraft. The previous record was held by American adventurer Steve Fossett, for his flight on the Virgin Atlantic GlobalFlyer. In 2006, Fossett was airborne for 76 hours during a nonstop flight around the globe.
Solar Impulse 2 left Nagoya, Japan, on June 29 and is about three-quarters of the way to Kalaeloa, Hawaii, with 120 hours of flying to go. The pilot steering the plane on its current record-breaking journey is André Borschberg, CEO and co-founder of Solar Impulse. Borschberg is grappling with navigating the flight alone in an unheated and unpressurized 134-cubic-foot (3.8 cubic meters) cockpit, which is roughly equivalent to the space inside a typical four-door sedan.
"The first 24 hours were very technical," Borschberg said, "but the second day was really getting me into the mission. It took me a while to create a relationship of trust with the airplane, which allows me to rest and eventually sleep by periods of 20 minutes with the autopilot. The experience of flight is so intense that I can only focus on the present moment and discover how to deal with my own energy and mind-set."
The flight is expected to land in Hawaii tomorrow (July 3), though its exact arrival depends on weather conditions. After landing in Hawaii, the Solar Impulse mission will continue on to Phoenix. Borschberg and Piccard have been alternating control of the solar-powered plane.
Solar Impulse's around-the-world attempt began March 9 in Abu Dhabi, United Arab Emirates. The plane reached Nanjing, China, on May 31, on the seventh leg of the journey. Here, Solar Impulse 2 encountered bad weather out of Nanjing that forced it to land in Japan, instead of completing the five-day, five-night journey to Hawaii.
The current leg from Japan to Hawaii is the longest duration and distance the plane will have to fly, according to company representatives. Solar Impulse 2 is powered by 17,000 photovoltaic cells on its wings that drive propellers during the day and recharge the plane's batteries at night. There are 13 planned flights to circumnavigate the globe, provided weather conditions remain favorable, according to Solar Impulse.
Elizabeth Goldbaum is on Twitter. Follow Live Science @livescience, Facebook & Google+. Original article on Live Science
Stay up to date on the latest science news by signing up for our Essentials newsletter.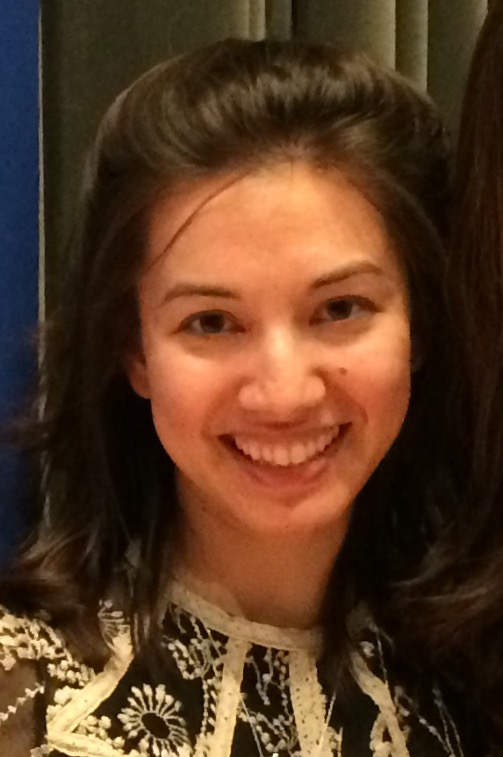 Elizabeth is a staff writer for Live Science. She enjoys learning and writing about natural and health sciences, and is thrilled when she finds an evocative metaphor for an obscure scientific idea. She researched ancient iron formations in China for her Masters of Science degree in Geosciences at the University of California, Riverside, and went on to Columbia Journalism School for a master's degree in journalism, focusing on environmental and science writing.