Solar Plane Takes Off on Record 120-Hour Flight Across Pacific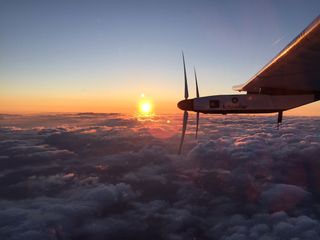 (Image credit: © Solar Impulse | Revillard | Rezo.ch )
A solar-powered plane able to fly in sunshine or darkness without using any fuel took off today (June 29) on a planned 120-hour flight across the Pacific Ocean, from Nagoya, Japan, to Kalaeola, Hawaii.
The Solar Impulse 2 took off from Nagoya Airfield at 3:03 a.m. local time in Japan (2:03 p.m. EDT on June 28). The flight, which is expected to take five days and five nights, is part of an ambitious attempt to circumnavigate the world using only solar power.
"This flight will be demanding and challenging particularly given its duration and the fact that no immediate landing is possible and will be a feat never accomplished before in the world of aviation," Solar Impulse officials said in a statement. [See more photos of the plane's round-the-world flight]
The round-the-world attempt began March 9 in Abu Dhabi, in the United Arab Emirates. On May 31, Solar Impulse 2 attempted to complete the seventh leg of its journey, from Nanjing, China, to Kalaeloa, but the flight was diverted to Nagoya because of bad weather. Last week, after spending weeks in Japan, the plane was again grounded due to poor weather conditions. But today's attempt went off without a hitch, Solar Impulse officials said, marking the start of the mission's longest leg.
"Now fully into the flight to Hawaii. Very strong emotions as I passed the point of no return: exploration starts here," pilot Andre Borschberg, who is also the CEO and co-founder of Solar Impulse, wrote in an update on Twitter. Borschberg included a photo of the Solar Impulse 2 soaring over a bed of fluffy clouds.
Bertrand Piccard, the chairman and founder of Solar Impulse and its other pilot, will support Borschberg from the Mission Control Centre in Monaco. Borschberg and Piccard have been alternating being at the controls of the single-seater plane.
Staying alert for such a long solo flight poses many challenges, but Borschberg plans to take 20-minute naps and meditate to keep his blood moving and his muscles relaxed. Piccard previously told Live Science that he uses self-hypnosis to keep focused during long flights. Piccard is expected to pilot the solar plane on the next leg of its journey, from Hawaii to Arizona.
The Solar Impulse 2 is powered by 17,000 photovoltaic cells on its wings, which drive propellers during the day and charge batteries that power the aircraft at night. After arriving in Hawaii, the plane will continue to Phoenix, with a stop planned in the middle of the U.S., before the pilots head to New York City. Following these stops in the U.S., the plane will fly to Europe, and eventually will return to Abu Dhabi to complete their round-the-world expedition. There will be 13 flights in total, if all continues as planned, according to Solar Impulse officials.
Elizabeth Goldbaum is on Twitter. Follow Live Science @livescience, Facebook & Google+. Original article on Live Science
Stay up to date on the latest science news by signing up for our Essentials newsletter.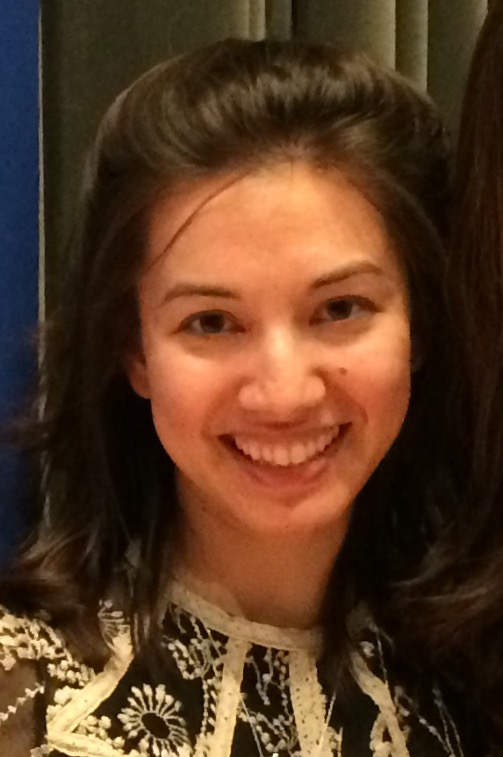 Elizabeth is a staff writer for Live Science. She enjoys learning and writing about natural and health sciences, and is thrilled when she finds an evocative metaphor for an obscure scientific idea. She researched ancient iron formations in China for her Masters of Science degree in Geosciences at the University of California, Riverside, and went on to Columbia Journalism School for a master's degree in journalism, focusing on environmental and science writing.