Solar Plane Pilots Hope Historic Flight Ushers In Clean Energy Era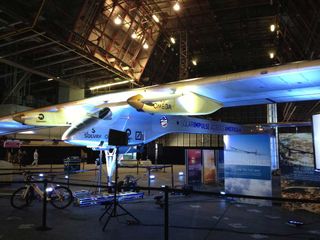 (Image credit: Denise Chow for LiveScience)
NEW YORK — The two Swiss pilots who flew a solar-powered airplane on a record-setting coast-to-coast flight across the United States say they hope their accomplishment will draw the world's attention to the vast potential of sustainable energy.
André Borschberg and Bertrand Piccard alternated flying the solar plane, called Solar Impulse, on the five legs of the aircraft's cross-country journey.
Solar Impulse is the first solar-powered plane capable of flying both day and night without using any fuel. During the day, the plane collects and stores energy from the sun to power its four electrical motors and onboard batteries, allowing the aircraft to fly even when the sun goes down. [Images: Cross-Country Flight in a Solar-Powered Plane]
Solar Impulse's cross-country expedition began near San Francisco, Calif., and ended late Saturday (July 6) when the plane touched down in New York City. Along the way, Solar Impulse also made stops in Phoenix, Dallas, St. Louis, Cincinnati and Washington, D.C.
Ending the flight in New York was an important symbol of Solar Impulse's mission, Piccard told reporters today (July 8) at a press briefing here at Hangar 19 at John F. Kennedy International Airport.
"For the plane that never sleeps, which other destination could we have but the city that never sleeps?" Piccard said. "Having Solar Impulse in New York, it's a great emotion for us. I think if we didn't have so many cameras in our face, we would have a little tear on the side of our eyes."
Previously in 2010, Solar Impulse successfully completed a record-setting 26-hour overnight flight. Two years later, in 2012, the team flew from Switzerland to Morocco. But for Piccard and Borschberg, flying coast-to-coast across the United States was always within their sights.
"We had this airplane flying in Switzerland, flying over Europe, flying to Morocco, across the Mediterranean, and then we sat with André and the rest of the team and put our credibility on the table," Piccard said. "If it can fly in Europe, why don't we make history continue and fly in the country where aviation was born?"
While the entire Solar Impulse team is celebrating the end of a successful cross-country journey, the individual flights were not without challenges.
Flight controllers had to adjust the plane's route from Dallas to St. Louisin early June to dodge severe weather. On the fifth and final leg of the trip, Borschberg was forced to land the single-seater plane several hours early, after a large tear in the fabric on the plane's left wing was observed mid-flight.
Neither Borschberg nor the plane was in danger because of the tear, according to company officials, but the decision was made to land early to ensure the safety of the pilot.
Piccard and Borschberg still do not know what caused the damage to Solar Impulse's wing, though Borschberg said the handling of the plane was not affected, which further demonstrates the reliability of the solar-powered aircraft. [Power of the Future: Top 10 Alternative Energy Ideas]
Borschberg's early landing on Saturday prevented him from being able to fly over several iconic New York City landmarks, including the Statue of Liberty, but he said the cross-country journey is a critical milestone for the future of clean energy solutions.
"What was a year ago an idea became, nine months ago, a project," Borschberg said. "For the last eight weeks, it was a reality for us, and now it's already history."
Yet, that feeling of accomplishment is still somewhat surreal, Piccard said.
"In a mission like this one, in order not to tempt fate too much, we never visualize how the arrival will be," he said. "You go through one problem at a time, and you just progress. Then suddenly, when you make it, it's like a surprise. It's a flash of light. Wow, we made it! You have to realize that you are at the place and the moment you have dreamed to be for such a long time. This is something we said to each other: 'Do you realize we made it? We're here. It's a reality now.'"
Borschberg and Piccard will remain in New York City for roughly a week. During that time, they will participate in a NASDAQ Opening Bell Ceremony in Times Square, and are scheduled to meet with UN Secretary General Ban-Ki Moon on Tuesday (July 9).
To continue promoting clean technologies, Piccard and Borschberg plan to circumnavigate the world in the solar-powered plane in 2015.
Follow Denise Chow on Twitter @denisechow. Follow LiveScience @livescience, Facebook & Google+. Original article on LiveScience.com.
Stay up to date on the latest science news by signing up for our Essentials newsletter.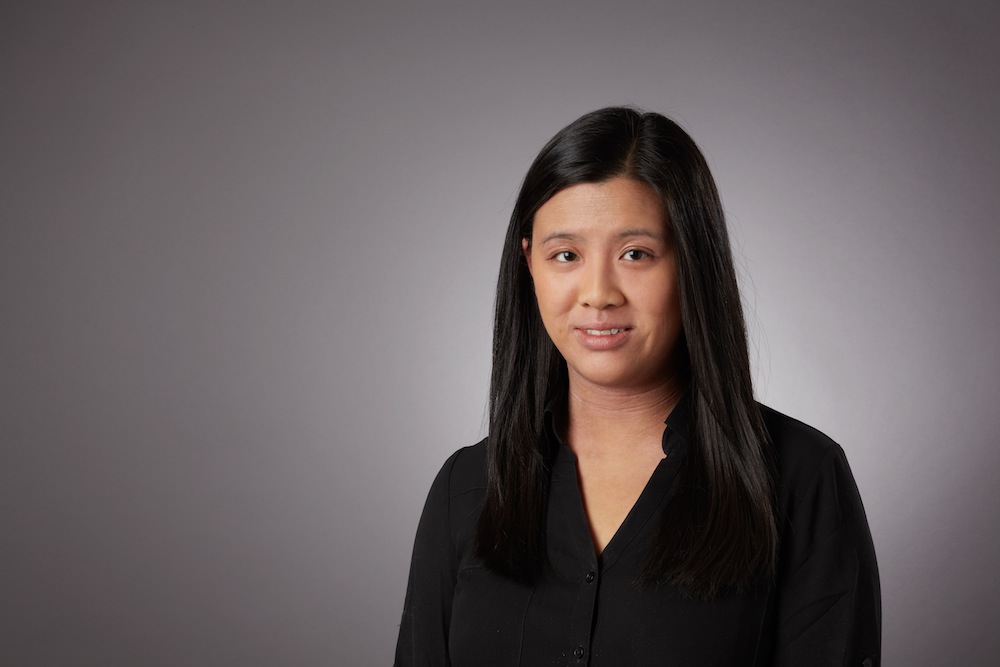 Denise Chow was the assistant managing editor at Live Science before moving to NBC News as a science reporter, where she focuses on general science and climate change. Before joining the Live Science team in 2013, she spent two years as a staff writer for Space.com, writing about rocket launches and covering NASA's final three space shuttle missions. A Canadian transplant, Denise has a bachelor's degree from the University of Toronto, and a master's degree in journalism from New York University.