Solar Plane Takes Off on Historic Coast-to-Coast Flight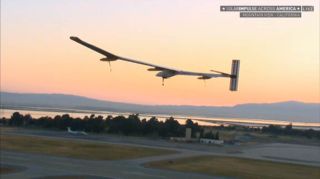 (Image credit: Solar Impulse)
A solar-powered airplane that can fly day and night without using a single drop of fuel embarked on an unprecedented flight across the United States today (May 3).
The solar-powered aircraft, named Solar Impulse, took off from Moffett Airfield near San Francisco, Calif., shortly after 9:00 a.m. EDT (6:00 a.m. PDT). The plane will now head south on the first 19-hour leg of its journey, and is expected to touch down at Phoenix's Sky Harbor International Airport on Saturday (May 4) at 4:00 a.m. EDT (1:00 a.m. PDT).
Solar Impulse is the first aircraft capable of flying day and night without using any fuel. The plane relies solely on its solar panels and onboard batteries for power. During today's flight, the aircraft is expected to reach a cruising altitude of 21,000 feet (6,400 meters). [Images: Cross-Country Flight in a Solar-Powered Plane]
Solar Impulse founders Bertrand Piccard and André Borschberg will alternate piloting the single-seater plane over the five legs of the journey. Piccard was at the controls for today's takeoff from California.
This morning's flight was slightly delayed, as officials in the Solar Impulse "mission control center" in Switzerland reviewed final details of the flight plan with air traffic controllers in California. After several quick discussions, Solar Impulse received the go-ahead for the first part of its historic journey.
"Solar Impulse, you are clear to proceed. Have a nice flight," flight controllers radioed to Piccard in the cockpit shortly before takeoff.
In mid-May, the ultra-lightweight plane will begin the second leg of its trip, taking off in Phoenix and landing in Dallas, Texas. Toward the end of May, Solar Impulse will depart for St. Louis, Mo.; the fourth leg will take the plane from St. Louis to Washington, D.C.; and the fifth and last leg will end in New York City in late June or early July.
Each leg of the expedition will be streamed live on Solar Impulse's website. The live feed will feature information on the airplane's position, altitude and speed, as well as camera views from inside the cockpit and Solar Impulse's mission control center.
The Solar Impulse aircraft weighs about the same as a station wagon, and its solar panel-covered wings are roughly the same length as a 747 jetliner. Solar Impulse generates about the same amount of power as a small scooter, company officials have said.
The unprecedented coast-to-coast flight is designed to demonstrate the potential for "clean technologies" as viable and efficient sources of renewable energy.
While commercial flights aboard solar-powered airplanes may still be decades into the future, the Solar Impulse journey may one day serve as a model for sustainable air travel.
The coast-to-coast expedition will also launch an initiative called "Clean Generation," which aims to promote the use of clean technologies around the globe. The program seeks to "encourage governments, businesses and decision-makers to push for the adoption of clean technologies and sustainable energy solutions," Solar Impulse officials said in a statement.
Other supporters of the Clean Generation Initiative include Hollywood director James Cameron, former Apollo astronaut Buzz Aldrin, environmentalist and former U.S. Vice President Al Gore, and British entrepreneur Richard Branson.
These and other supporters of the initiative will be able to add their names to a list that will be carried in the cockpit of the Solar Impulse plane, signifying them as virtual passengers on the journey. In the stopover cities throughout the trip, more names will be added, company officials said.
In 2010, the Solar Impulse plane successfully completed a 26-hour overnight flight, followed by a flight from Switzerland to Morocco in 2012. Solar Impulse's founders eventually plan to circumnavigate the world in the solar-powered plane.
Follow Denise Chow on Twitter @denisechow. Follow LiveScience @livescience, Facebook & Google+. Original article on Live Science.
Stay up to date on the latest science news by signing up for our Essentials newsletter.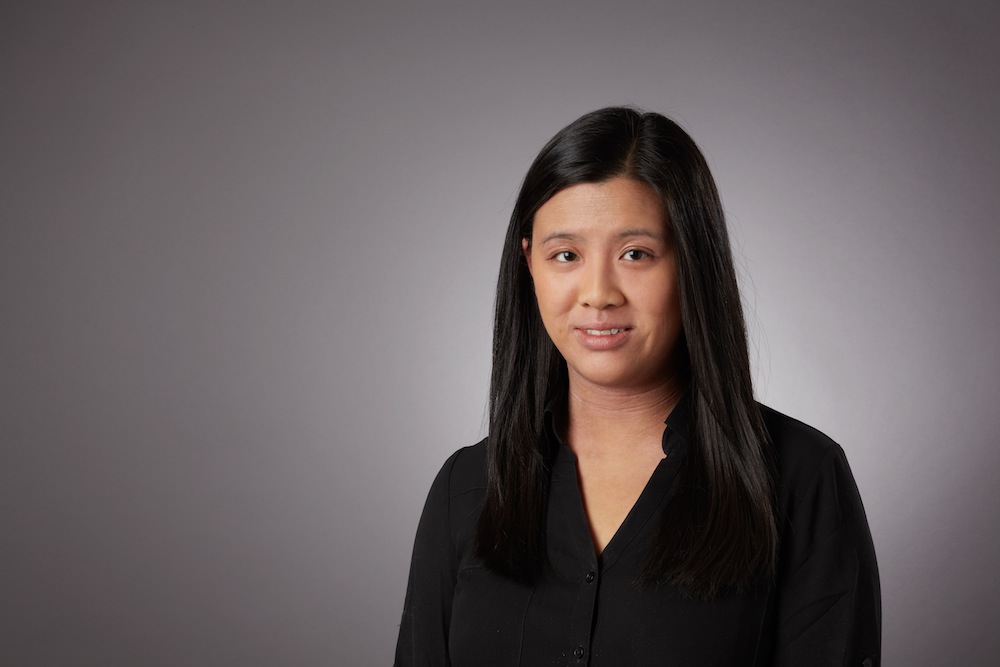 Denise Chow was the assistant managing editor at Live Science before moving to NBC News as a science reporter, where she focuses on general science and climate change. Before joining the Live Science team in 2013, she spent two years as a staff writer for Space.com, writing about rocket launches and covering NASA's final three space shuttle missions. A Canadian transplant, Denise has a bachelor's degree from the University of Toronto, and a master's degree in journalism from New York University.