Solar Plane Makes Dramatic Landing in NYC to End Cross-Country Flight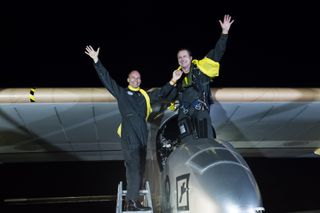 (Image credit: Solar Impulse/Merz/Rezo.ch )
NEW YORK — A solar-powered airplane that was set to complete an historic cross-country journey across the United States this weekend made a dramatic early landing late Saturday (July 6), when damage was observed on one of the aircraft's wings.
The plane, called Solar Impulse, touched down here at John F. Kennedy International Airport at 11:09 p.m. EDT, after fabric on the aircraft's left wing suffered an 8-foot-long (2.5 meters) tear, according to company officials.
While flight controllers said neither the pilot nor the plane were in danger, the decision was made to land several hours early. Solar Impulse was originally scheduled to land at around 2 a.m. EDT on Sunday (July 7), after roughly 21 hours in air, and after flying over several iconic New York City landmarks.
"We had a small technical problem, which was discovered when we did pictures of the airplane from a helicopter," Solar Impulse pilot and co-founder André Borschberg told LiveScience from Hanger 19 at the airport, roughly an hour after he safely landed the plane. "The airplane is built using different materials — solar cells on top of the wing, and soft skin underneath. Part of that skin was taken away."
Borschberg said he is unsure what caused the tear, and the damage did not seem to impact his ability to fly the ultra-lightweight plane.
"It didn't affect the control," he said. "[The tear] was discovered by the helicopter who took the pictures, so I wouldn't have known it if the helicopter wouldn't have told us. It's simply by chance that it happened this way, and then of course afterwards, we took the safe route and we decided to come here and land earlier than was anticipated."
Solar Impulse's other co-founder, Bertrand Piccard, said despite today's minor glitch, the plane's cross-country trip has been a great success.
"It's already amazing to have had so little problems," Piccard told LiveScience. "Normally on a prototype, you make a flight and you have to change a lot of things. Solar Impulse has been extremely reliable, and what failed today was a piece of fabric— the plane is built for energy savings, energy efficiency, solar cells and batteries, and it's a normal piece of fabric that failed. So at the end, it really emphasizes the reliability of all the electical systems that we built on the Solar Impulse prototype."
Solar Impulse departed Washington, D.C., on the fifth and final leg of its coast-to-coast trip early Saturday (July 6), taking off from Dulles International Airport at 4:46 a.m. EDT. [Images: Cross-Country Flight in a Solar-Powered Plane]
Solar Impulse is the first aircraft capable of flying day and night without fuel. The ultra-lightweight plane is powered entirely by solar panels and onboard batteries, which charge during the day to allow the plane to fly when the sun goes down.
After leaving the nation's capital, Solar Impulse flew over the Chesapeake Bay, which surrounds Virginia and Maryland, and traveled north up the Atlantic Coast.
This weekend's flight was broadcast live online, as were each of the previous legs of Solar Impulse's cross-country journey. The live feed included up-to-date information on the plane's position, altitude and speed, and offered views inside the aircraft's cockpit and from Solar Impulse's mission control center in Switzerland.
Throughout the coast-to-coast journey, Swiss pilots and Solar Impulse co-founders, André Borschberg and Bertrand Piccard, alternated flying the single-seater plane. Borschberg piloted Solar Impulse on the final leg of the trip, from Washington, D.C., to New York City.
Solar Impulse's record-setting expedition began near San Francisco, Calif., on May 3. Since then, the plane has made stops in Phoenix, Dallas, St. Louis, Cincinnati and Washington, D.C.
The coast-to-coast trip is part of an initiative called "Clean Generation," which is designed to demonstrate the possibilities for sustainable energy. [Power of the Future: Top 10 Alternative Energy Ideas]
Other supporters of the Clean Generation initiative include Hollywood director James Cameron, British entrepreneur Richard Branson, former Apollo astronaut Buzz Aldrin, and environmentalist and former U.S. Vice President Al Gore. The names of these high-profile advocates were carried in the cockpit of the Solar Impulse plane, and at each stopover city, more names were added as virtual passengers on the historic flight.
While chartering commercial flights aboard solar-powered airplanes may still be decades into the future, Solar Impulse may one day serve as a model for sustainable air travel, Solar Impulse officials have said.
The carbon-fiber aircraft weighs the same as a small car, and its wings, which are covered with 12,000 solar cells, stretch roughly the same length as a 747 jetliner. The plane generates about the same power as a small scooter, according to company officials.
During their stay in New York, Borschberg and Piccard will participate in a NASDAQ Opening Bell Ceremony in Times Square, and are scheduled to meet with UN Secretary General Ban-Ki Moon next week.
In 2010, the Solar Impulse plane successfully completed a 26-hour overnight flight, followed by a flight from Switzerland to Morocco in 2012. Solar Impulse's founders eventually plan to circumnavigate the world in the solar-powered plane.
Follow Denise Chow on Twitter @denisechow. Follow LiveScience @livescience, Facebook & Google+. Original article on Live Science.
Stay up to date on the latest science news by signing up for our Essentials newsletter.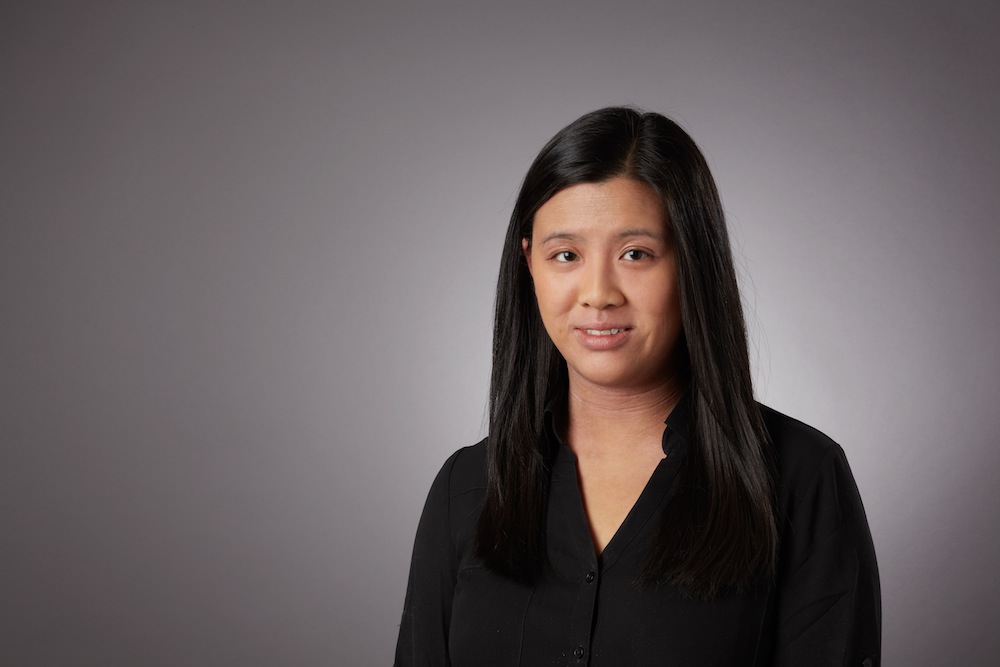 Denise Chow was the assistant managing editor at Live Science before moving to NBC News as a science reporter, where she focuses on general science and climate change. Before joining the Live Science team in 2013, she spent two years as a staff writer for Space.com, writing about rocket launches and covering NASA's final three space shuttle missions. A Canadian transplant, Denise has a bachelor's degree from the University of Toronto, and a master's degree in journalism from New York University.