Fitbit Charge HR: Fitness Tracker Review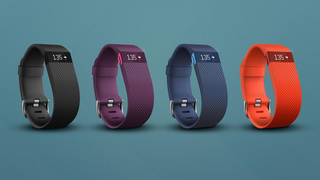 (Image credit: Fitbit)
The Fitbit Charge HR is an activity-and-sleep tracker that has a built-in heart-rate sensor and a feature commonly found on smartwatches: It alerts you when you're getting an incoming phone call. The device also has a stopwatch feature for timing runs and other workouts, and sells for about $150 on the Fitbit website, or on Amazon. That's about the same price as other fitness trackers that also do continuous heart-rate monitoring, such as the $150 Mio Fuse and the $130 Adidas miCoach Fit Smart. I recently wore the Charge HR for a week, to see how it compared to the competition. Here's what I found:
Overall rating: 7.5/10
The Fitbit Charge HR is a comfortable tracker that's easy to use and is accompanied by a well-designed and motivational app. The main pros of the device are that it is smaller than many other trackers that have heart-rate monitoring, has a helpful alarm feature that lets you set multiple alerts (some trackers lack any alarm at all) and is easy to sync with its app. But the cons include that the tracker's display is hard to read outside, and the heart-rate sensor isn't as accurate as sensors worn around the chest.
Comfort/Design: 8/10
One of my favorite features of the Charge HR is its diminutive size. Other trackers that include heart-rate monitoring, including the Fuse and miCoach, are much bulkier, which can be a turnoff for some users. The Charge HR is just 0.83 inches (21 millimeters) wide, and it comes in three different lengths (small, medium and extra-large), so you can choose the size that fits your wrist best. The unit I reviewed was black, but there are three other colors to choose from: plum, blue and tangerine. [Best Fitness Tracker Bands]
The Charge HR was so comfortable that I actually forgot I was wearing it during the day. However, I didn't love sleeping with it on. It might be slender, but it still felt bulky when I was trying to get to sleep at night.
The Charge HR's screen is fairly tiny, and it remains blank until you press the tracker's only button. Unlike Fitbit's higher-end tracker, the Surge, the Charge HR doesn't have a touch screen that lets you swipe through different screens to see time of day, steps taken, heart rate, distance, calories burned and floors climbed. To view each of these metrics, you'll need to keep tapping the tracker's button.
The Charge HR's display was easy to read indoors, but I had some trouble seeing the screen outdoors in direct sunlight, which was a problem during runs. It was tough to see my distance or heart rate without slowing down and bringing the tracker close to my face. I've never had that problem with other devices built specifically for running, most of which had much larger displays than the Charge HR, and a backlight button.
User-friendliness: 7/10
Setting up the Charge HR was very simple. I didn't encounter any problems when pairing the tracker with my phone via Bluetooth, nor did I have any issues when syncing data from the tracker to my phone. In the past, I've set up Fitbit devices on my computer using the company's software, and I've never experienced problems there, either.
The Charge HR syncs data with the app every time you open the app on your mobile device. You can also enable all-day syncing, which will allow the tracker to periodically transmit data to the app throughout the day. This is a convenient feature, but it interferes with the Charge HR's ability to display incoming calls. (You won't be notified of incoming calls while the device is syncing.)
Unlike the Fitbit Surge, the smartwatch features of the Charge HR don't extend to displaying texts. And you can't answer a call or send a reply message from either tracker, which made the call notification feature fairly useless for me.
However, I did find the silent alarm feature on this tracker to be very useful. Through the Fitbit app, you can set up to eight alarms on the tracker. I set one to wake me up in the morning and found that the Charge HR's gentle buzzing on my wrist was a pleasant way to start the day. I also liked that the Charge HR automatically tracks your sleep. You don't have to press any buttons to put it into sleep mode, and I found the sleep data it collected — including the total amount of time I slept, my "restless" minutes and my "awake" minutes during the night — to be accurate. And I didn't need to charge this tracker very often — only every four days or so.
Value of information: 6/10
You can view the data that the Charge HR tracks on your phone, in the Fitbit app or on Fitbit's website. Both the app and the website are very well organized and easy to navigate. Each metric that the device tracks is represented as a widget inside the app. You press the widget to see more detailed information about a particular metric. For example, the step widget prominently displays a bar graph of your steps for each day of the week. You can also click on a particular day of the week to see another bar graph showing how your steps were distributed throughout the day. I found that this layout helped me identify patterns in my daily activity. I could see, for example, that I tend to sit around a lot in the morning and then get more active as the day progresses.
Of course, the Charge HR's most attractive feature is its ability to track your heart rate all day long. This is what sets the tracker apart from the $115 Fitbit Charge, which doesn't have a heart-rate sensor. I found that the sensor was very accurate when I was sitting around the house. It consistently recorded my resting heart rate as being around 60 beats per minute, which is the same as the resting heart rate I've recorded with other wrist-worn heart-rate sensors, as well as heart-rate sensors worn around my chest.
Unfortunately, not all of my experiences with the Charge HR's heart-rate monitoring were positive. When I wore the Charge HR during my runs, and simultaneously wore a chest strap heart-rate sensor, I found that the heart rate that the Charge HR recorded was consistently lower than that recorded by the chest strap sensor. During one workout, I was running at almost a full sprint, and the Polar chest strap I wore recorded a heart rate in the 190s (close to my maximum heart rate). The Charge HR recorded a heart rate in the 130s, which seemed far too low. Other reviewers, including Christina Bonnington at Wired.com, have also suggested that the Charge HR has trouble capturing high heart rates. And a review of the tracker by Ray Maker, author of the DC Rainmaker blog, suggests that the device's slim design may allow too much light to hit the underside of the wrist, interfering with the Charge HR's optical heart-rate sensor.
Enjoyment/Inspiration: 9/10
Even though the heart rate that the Charge HR recorded wasn't always accurate, I still enjoyed using the device. It's comfortable, easy to navigate and accompanied by one of the best fitness tracker apps available. You can set a step goal in the app to motivate yourself to get up and moving throughout the day.
There are also social options, such as the ability to connect with other Fitbit users through the app, or invite friends or colleagues to participate in "step challenges" to see who gets the most exercise throughout the workweek or weekend. And if you win a challenge or accomplish your daily goals, Fitbit will reward you with a virtual "badge" (which feels a little like getting a gold star next to your name in elementary school, if you can remember that).
Follow Elizabeth Palermo @techEpalermo. Follow Live Science @livescience, Facebook & Google+. Original article on Live Science.
Stay up to date on the latest science news by signing up for our Essentials newsletter.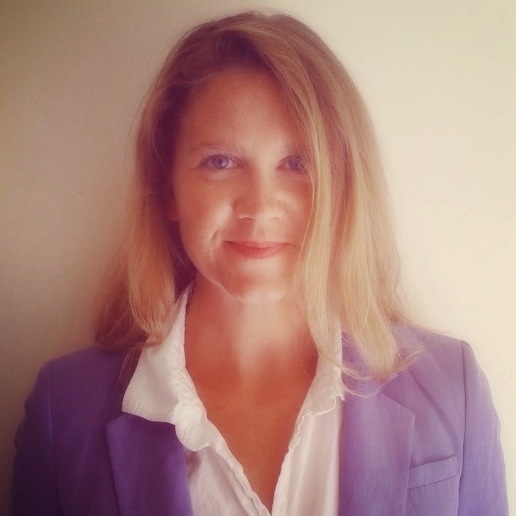 Elizabeth is a former Live Science associate editor and current director of audience development at the Chamber of Commerce. She graduated with a bachelor of arts degree from George Washington University. Elizabeth has traveled throughout the Americas, studying political systems and indigenous cultures and teaching English to students of all ages.