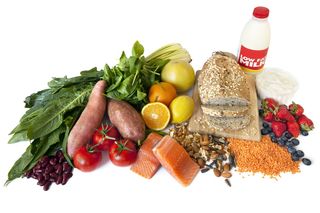 (Image credit: Robyn Mackenzie | Shutterstock.com)
Peter Lehner is executive director of the Natural Resources Defense Council (NRDC). This Op-Ed will appear on the NRDC blog Switchboard. Lehner contributed this article to Live Science's Expert Voices: Op-Ed & Insights.
Our food system is far from perfect, and while the movement towards a clean, sustainable food supply gained momentum this year, the results of repeated challenges to the status quo were a mixed bag— while there were breakthroughs, some actions had food reform advocates shaking their heads, and rolling up their sleeves. Here's a look back at the year in food.
1. Largest U.S. School Districts to Serve Antibiotic-Free Chicken
The Urban School Food Alliance, a group that represents six of the nation's largest public school districts, announced in December that it would seek antibiotic-free chicken from its suppliers. The decision affects more than the food of the 2.9 million school children these districts serve — it's a move that will encourage a shift toward more sustainable practices in the poultry industry. [Got Chlorine? Your Chicken Might (Op-Ed )]
Most animals raised for meat in this country are routinely given antibiotics, even when they're not sick, a practice that puts the effectiveness of these essential medicines at risk. By increasing the demand for better chicken, the alliance's new standards, which NRDC helped design, will improve school lunches and encourage a shift away from the abuse of antibiotics in the poultry industry.
Perdue Farms also announced this year that it has transitioned away from non-therapeutic uses of antibiotics that are important for human medicine, setting a bar for other major poultry companies (we hope Perdue will have a third party verify that claim).
2. EPA Approves Toxic Herbicide for GMO Crops
Despite ample evidence of risks to human health and monarch butterfly populations, the U.S. Environmental Protection agency (EPA) approved the herbicide Enlist Duo for use on a new strain of genetically modified corn and soy. The move effectively condones the escalation of a chemical arms race between pesticide-intensive growers and weeds. When weeds start to develop a resistance to one chemical, the industry's solution is to develop a new, more potent herbicide, and a new strain of GMO crops that can withstand it — and federal agencies rush to approve the new products without adequate review of the risks.
NRDC is suing the EPA over its approval of Enlist Duo. Meanwhile, the GMO battle continued on other fronts: a GMO-labeling measure just barely missed getting passed in Oregon, and Maui banned the cultivation of GMO crops on the island, only to have the law blocked by a federal judge. [GMOs Are a Grand Experiment on Health, Environment (Op-Ed ]
3. Hormone Altering Pizza-Box Chemicals and Other Dirty Food Secrets Exposed
This fall, an NRDC-led coalition, armed with the latest scientific research, petitioned the U.S. Food and Drug Administration (FDA) to get rid of the toxic chemicals perchlorate and perfluorinated compounds (PFCs) in food packaging. PFCs, a family of chemicals cleared for use to keep grease out of pizza boxes and sandwich wrappers, have been linked to reproductive and developmental harm. Perchlorate has been linked to similar health risks and is approved for use in sealing gaskets for food containers and dry food packaging.
NRDC also exposed a gaping loophole in food safety law this year that allows hundreds, if not a thousand or more, chemical food additives to be used in processed and packaged foods without public knowledge or any safety review by the FDA. After publishing a report on the impacts of the loophole, NRDC led a formal protest against the FDA demanding more transparency and less industry influence over chemical additives in food.
4. Walmart Joins Fair Food Program, Offers Tomato Pickers an Extra Penny a Pound
Chalk up another victory to the Coalition of Immokalee Workers (CIW), the group of tomato pickers who took on Florida's tomato industry. In January, Walmart signed on to the CIW's Fair Food Program, agreeing to pay an extra penny a pound for tomatoes, a fee which is passed on directly to workers in the fields. Walmart, the largest private food buyer in the country, joined McDonald's, Sodexo and others in signing the agreement, which also includes a code of conduct that enforces zero tolerance for slavery or sexual assault in the fields. In its first three years, the program has earned $11 million and a measure of dignity for farm workers. NRDC recognized the CIW with a Growing Green Award in 2012 and their great work continues. [McDonald's Unveils Plan to Start Purchasing Sustainable Beef in 2016 ]
5. Whole Foods Introduces Sustainability Ratings for Produce
Whole Foods announced this year that it will launch a sustainability rating system for its fresh produce, a big step forward in creating incentives for farming practices that are better for health and for the natural environment. Growers can earn higher scores by adopting techniques that will reduce chemical inputs, nurture soil health and protect pollinators, among other goals. Whole Foods' system was influenced in part by the Sustainability Index for Specialty Crops, a benchmarking system recently developed by an NRDC co-founded collaboration with fruit and vegetable growers to help reduce reliance on chemicals, water and energy.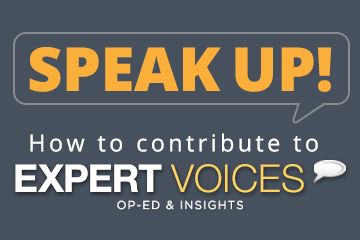 6. Documentary Films Spotlight Impacts of Broken Food System
A slate of documentaries released this year garnered attention for some of the systemic problems inherent in our food system. Among the films are "Fed Up," co-produced by NRDC trustee Laurie David and news anchor Katie Couric, a hard-hitting exploration of childhood obesity and its links to America's industrialized food system. In "Just Eat It," the filmmakers highlight the irony of food waste, as they attempt to be "freegans" in a country that wastes nearly half its food, while 1 out of 6 people are food insecure. My colleague Dana Gunders, NRDC's food waste expert, appears in this one. And, the documentary "Food Chains" highlighted the stories of farm laborers fighting for a living wage.
7. Food Activists Join People's Climate March
With NRDC's help, food-justice and climate activists marched side by side in the massive People's Climate March in New York City this fall, demonstrating a growing solidarity between the two movements. Common ground is ample: Food has to be climate-friendly in order to be sustainable, and for that food to have real impact, it must be accessible to all. In the words of the march organizers: To change everything, we need everyone.
8. Food Fights: A Mixed Bag on Nutrition
Industry has been fending off a number of efforts to improve nutrition this year, with varying degrees of success. The FDA, over strenuous objections from some in industry, announced that it would require chain restaurants, movie theaters and pizza parlors to post calorie counts on their menus. Voters in Berkeley, Calif., passed the nation's first tax on soda, while a similar measure in San Francisco won a clear majority, but failed to garner the required two-thirds vote (after the soda industry spent a reported $10 million to oppose it). And Congress's big year-end spending bill rolled back some of the USDA's groundbreaking new guidelines for school food, allowing schools to continue serving salty food and fewer whole grains to children, many of whom rely on school food for nearly half their diet.
From production to our plates, our industrialized food system has serious flaws: a reliance on chemicals in farming and food processing that put our health, climate, and natural environment at risk; a livestock industry that abuses antibiotics; a lack of access to fresh food for low-income communities; tremendous amounts of waste; and unfair labor practices. The fight to change these entrenched problems will not be won in a single year, but 2014 demonstrated that momentum is building—and that 2015 will be a year to watch in the move toward a more sustainable food supply.
Follow all of the Expert Voices issues and debates — and become part of the discussion — on Facebook, Twitter and Google+. The views expressed are those of the author and do not necessarily reflect the views of the publisher. This version of the article was originally published on Live Science.
Stay up to date on the latest science news by signing up for our Essentials newsletter.