Prenatal Air Pollution Levels Linked to ADHD in Kids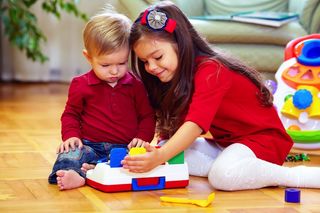 (Image credit: Olesia Bilkei/Shutterstock.com)
Kids who are exposed to the highest levels of air pollution before birth have a greater risk of attention deficit hyperactivity disorder (ADHD) symptoms than their less exposed peers, according to new research.
In the study, researchers looked at levels of compounds called polycyclic aromatic hydrocarbons (PAH), which are a component of air pollution.
"Those children born to moms who were exposed to high levels of PAH during pregnancy had five times the odds of having an increased number of symptoms" of ADHD, said Frederica Perera, a professor at Columbia University's Mailman School of Public Health in New York City and the first author of the new study. "Those symptoms were specifically of the inattentive type," she said (as opposed to being the symptoms of hyperactivity). [7 Ways Pregnant Women Affect Babies]
These compounds are the products of incomplete fossil fuel combustion, and are known to damage the developing nervous system. Traffic exhaust and residential fuel oil use are the main sources of PAH in cities.
To gauge kids' prenatal exposure to PAHs, the researchers measured levels of fragments of the mothers' DNA bonded to PAH molecules, also known as DNA adducts, in umbilical cord blood. "That gives us a kind of fingerprint of individual exposure," Perera said. "It shows how much was actually activated into an immediate toxic form that could damage DNA."
In previous studies in the same cohort of children, Perera and her team found associations between higher levels of prenatal PAH exposure and the risk of developmental delays at age 3, lower IQ scores at age 5, and a greater likelihood of anxiety, depression and attention problems at ages 6 and 7.
The new study, published today (Nov. 5) in the journal PLoS One, looked at the children when they were 9 years old. The researchers took the children's postnatal PAH exposure into account, as well as any exposure to secondhand smoke, so they could focus on the prenatal effects of pollution.
They looked at the kids' ADHD symptoms using the Child Behavior Checklist and the Conners' Parent Rating Scale—Revised, which are two screening tests that use parents' reporting of their child's behavior to determine if the child should receive more detailed evaluation for ADHD.
Just over one-third of the 250 children in the new study had high prenatal PAH exposure. These kids were five times more likely to have "moderately to markedly atypical" scores on a test of children's ability to pay attention, and had triple the risk of a high score on a test of all ADHD symptoms.
The study is the first to link prenatal PAH exposure to ADHD symptoms, Perera said. "If replicated, then these findings could lead to new ways or stronger ways, better ways, to prevent ADHD," she said. "By nature, environmental exposures are preventable ... this we consider one possible contributor to ADHD and one that's preventable, and the findings should be followed up so that necessary preventive strategies could be taken."
New York City has already reduced levels of PAH pollution by enacting anti-idling regulations for trucks and buses, and requiring new city buses to use cleaner fuels, Perera said. "We do see that policies can make a difference, and air pollution is the responsibility of policymakers."
Pregnant women who are concerned about the risks of pollution exposure should be sure to eat plenty of fresh produce, according to Perera. "Good nutrition is very important, and helps to offset the effects of pollutants," she said.
Follow Live Science @livescience, Facebook & Google+. Original article on Live Science.
Stay up to date on the latest science news by signing up for our Essentials newsletter.